With Week 13 officially underway in the NFL, the Road to Super Bowl 52 in Minneapolis continues, as the Denver Broncos and Atlanta Falcons show down in Super Bowl XXXIII from Miami, Florida.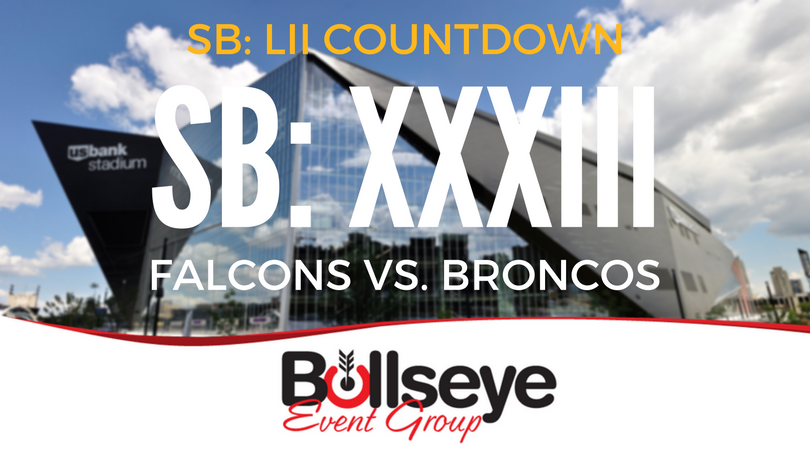 January 31, 1999
Nearly 75,000 fans were in attendance at Joe Robbie Stadium in Miami, Florida, as the Denver Broncos, after capturing their first championship in the Super Bowl the previous year, would capture Super Bowl XXXIII, defeating the Falcons by a score of 34-19.
Broncos quarterback John Elway would walk away with Super Bowl MVP honors in 1999, throwing for 336 yards and one touchdown, as well as rushing for another. Elway would go down in history as the oldest player to date to be named Super Bowl MVP.
Gloria Estefan would be tapped to perform at Super Bowl XXXIII halftime, a performance that would be televised to over 83.7 million viewers worldwide! The cost of a 30-second commercial continued to rise, clocking in at $1.6 million, and broadcasting duties would be handled by the famed Pat Summerall and John Madden, as the Super Bowl was telecast on FOX Sports.
---