Saints VIP Tailgate
The Saints VIP Tailgate @ the Benson Tower
The Ultimate Tailgate Experience for the 2023 Saints Season
New Orleans is known for its incredible food, good times and the Saints. We have taken all of that and put it into one offering. If you are a diehard Saints fan and you want a luxurious tailgating experience with an incredible food experience, you'll want to check out our very own VIP Saints Pre-Game Tailgate. Located at the Benson Tower overlooking Champions Square and directly next to the Caesars Superdome.
IMPORTANT: Do NOT enter Champions Square as security will scan your game ticket and you will not be able to leave and gain re-entry. The Saints VIP Tailgate is in Benson Tower with the only entrance off of Poydras.
Located on the 5th floor is home of Saints VIP Tailgate hospitality equipped with a rooftop lounge overlooking Champions Square with spectacular views of the Superdome.
Located at the Benson Tower overlooking Champions Square and directly next to the Caesars Superdome.
Inside the Tailgate Party: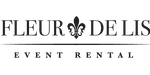 Tailgating doesn't get better than this. The Saints VIP tailgate opens three hours before kickoff and closes at opening kickoff for every Saints home game. Admission includes open premium bar for 3 hours and all you can eat incredible menu. Fleur De Lis is the official rental company of the Saints VIP Tailgate.
Menu for 2023: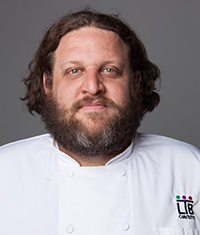 Food Network celebrity chef Aaron May has been named head chef for the Saints VIP Tailgate. Touting a brand new menu created exclusively by celebrity chef extraordinaire May, A classically-trained chef and member of the Arizona Culinary Hall of Fame, May has been featured on signature Food Network staples such as Diners, Drive-Ins and Dives, Guy's Grocery Games, Guy's Big Bite and TLC's Best Food Ever.
Music Headliner for 2023
Official Saints VIP Tailgate DJ Digital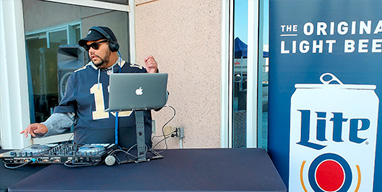 With over 20 years of mixing under his belt, DJ Digital is an artist fully immersed in his craft. He's respected as one of the top Open Format DJs in the industry, host of XXL Higher Level Radio, a nationally-syndicated radio program that airs five nights a week from coast to coast for one of the biggest hip hop brands in the world. DJ Digital's résumé matches the range of his sound. He's performed alongside artists like Pharrell, Snoop Dogg, Tiesto, Lil Wayne, George Clinton, Questlove, A-Trak, and Jazzy Jeff — just to name a few — gaining respect through his technical blending and professionalism
saints VIP Tailgate Features
Located NEXT TO Caesars Superdome @ the Benson Tower (5th floor, overlooking Champions Square)
Home of WWL Radio Fans First Take live broadcast.
Music Headliner DJ Digital
Open, top-shelf cocktail bar
Open beer and wine bars featuring bottled beer and bottled wine.
Open three hours prior to kickoff and closes at kickoff
Food Network Celebrity Chef Aaron May created premium buffet
Additional Features:
Our chefs work to create exciting menus that change to feature the freshest market selections, local fare, gluten free, & vegetarian options. An example of a previous menu: Breakfast Burritos with eggs, chorizo, peppers, Mexican cheese or eggs, sweet potato hash, Mexican cheese, salsa. BBQ Shrimp over creamy grits. Celebration salad with mixed greens, walnuts, sun-dried tomatoes, golden raisins, bleu cheese crumbles. Hot sauce bar with seafood or sausage jambalaya. Garlic stuffed roast carving station with au jus and soft rolls. Bread pudding with bananas fosters sauce. Minor menu changes periodically.
Refreshments from Coca-Cola.
All ages are welcome. Kids 8 and under are free and do not need a ticket.
Visits from Saints Entertainment Team and Saints Alumni.
Official tailgate to the Who Dat Nation Fan Club "The Big Easy Mafia"
Microsoft gaming area inside the Saints VIP tailgate with Xbox gaming stations
Climate controlled lounge seating with soft leather couches inside, outdoor patio overlooks Champions Square
ESPN broadcasts of NFL Gameday.
Live silent auction on amazing signed New Orleans Saints memorabilia.