The Lions VIP Tailgate
The Ultimate Tailgate Experience for every home game of the 2023 Lions Season
Located at the Eastern Market – Shed #5 
Purchase Single Game Lions VIP Tailgate Tickets
If you are a diehard Lions fan and you want a luxurious tailgating experience, you'll want to check out the new VIP Lions Pre-Game Tailgate.
The Venue:
Bullseye Event Group offers you the easiest & most luxurious Lions gameday experience out there. 90 degrees outside, no problem you are inside. 25 degrees outside, no problem you are inside, 70 degrees and sunny even better we will open the large garage doors and you get the open air experience. Equipped with 3 bars, multiple soft leather lounge seating areas and plenty of TV's for your ESPN gameday coverage. It doesn't get any easier or more convenient than this.
Eastern Market is one of the nation's most comprehensive regional food hubs. Since it began in the 1800s, Eastern Market has become a cornerstone, nourishing Detroit by providing fresh and nutritious food as well as throughout Southeastern Michigan. In more recent years, Eastern Market has built an infrastructure around the market to support unwavering mission to enrich Detroit—nutritionally, culturally and economically. Bullseye Event Group's entire VIP Tailgate platform with a total of 10 NFL teams is all about the food, making Eastern Market a great choice to be home to the Lions VIP Tailgates.
The Lions VIP Tailgate is located inside Shed #5 and protected from the exposure of outdoor weather.
Eastern Market has long been the place to be for do it yourself Lions tailgating. The partnership between Bullseye Event Group and Eastern Market now gives those do it yourselfers to put away the charcoal, put away the winter coats, put away the long Johns and come inside and enjoy luxury all inclusive tailgating. Parking is Included in the Lions VIP Tailgate ticket at no additional charge. Shed #5 is 9 blocks from Ford Field and a 10 minute walk for those not wanting to walk Bullseye Event Group includes continuous shuttles to Ford Field Included in the Lions VIP Tailgate ticket at no additional charge.
Purchase Lions VIP Tailgate Tickets
VIP Tailgate Features:
Located at Eastern Market Shed #5 9 blocks and a 10 minute walk to Ford Field.
One parking pass is included with each Lions VIP Tailgate order at no additional charge
Shuttles to Ford Field Included in the Lions VIP Tailgate ticket at no additional charge for those not wanting to walk
Entrance is located at Shed #5 2810 Russell St
Music Headliner DJ Don Mecca
All food is included in price
Open, top-shelf cocktail bar
Open beer and wine bars featuring bottled beer and bottled wine.
Open three hours prior to kickoff
All you can eat premium buffet exclusively created by Food Network Celebrity Chef Aaron May Detroit's very own Michelin star finalist Kate Williams
Our chefs work to create exciting menus that change to feature the freshest market selections, local fare, gluten free, & vegetarian options. An example of a previous menu: Loaded waffle fry and salad bar with waffle fries, cheddar cheese sauce, mixed toppings, romaine, mixed greens, coney sauce, grilled shrimp and pulled chicken, bistro bar with carved roast beef, mashed potatoes and gravy, shrimp scampi, caprese salad, pasta bar with beef stroganoff, beer cheddar Mac and cheese, roasted vegetable penne and chicken Alfredo, slider bar with grilled cheese and tomato soup and steakhouse sliders, and waffle bread pudding with caramel sauce. Minor menu changes periodically.
Special Thanksgiving Day Menu: Herb Roasted Turkey Breast, Lemon Rosemary Gravy, Garlic and Chive Mashed Potatoes, Traditional Stuffing, Almond Sweet and Sour Green Beans, Charcuterie and Cheese Platter, Shrimp Cocktail with Old Bay Aioli, Spiced Pumpkin Pie, Cinnamon Sugar Donuts, Taco Salad Bar with Braised Beef and All the Fixins, Pork Breakfast Sausage Sliders with Cheese, Egg and Steak Sauce Mayo, Smoked Turkey Gravy and Waffles with Candied Cranberries, and Loaded Buffalo Chicken Tater Tots with Blue Cheese, Scallion, Celery.
Premium, top-shelf cocktail bar
Beer and wine bars featuring bottled beer and bottled wine.
Refreshments from Coca Cola.
Reserved corporate VIP tables available with logo signage (additional expense)
All ages are welcome. Kids 8 and under are free and do not need a ticket.
Visits from Lions cheerleaders.
Climate controlled lounge seating with soft leather couches.
Pre-game HD TV coverage.
Microsoft gaming area inside the Lions VIP tailgate that has Xbox gaming stations.
Live silent auction on amazing signed Detroit Lions memorabilia.
Purchase Lions VIP Tailgate Tickets
About Bullseye Event Group:
Bullseye Event Group is the Official Events and Travel Partner of the Detroit Lions. In 2005, Bullseye began building the hospitality side of our business. We have always offered hospitality, but in 2005 we had the vision to begin providing once-in-a-lifetime hospitality. Bullseye Event Group staked its claim as the premier hospitality provider for sporting events all around the world. The VIP Tailgate model is In 6 NFL franchises and The Players Tailgate at the Super Bowl we are proud to be the industry leader in hospitality.
Music Headliner for 2023
Official Lions VIP Tailgate DJ Don Mecca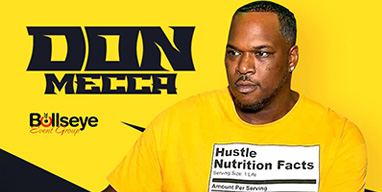 DJ Don Mecca is one of Detroit's most renowned Open Format DJs because he possesses a lethal playbook of a variety of genres. To him, music a lifestyle and a state of mind. He has always been inspired by music. From the days of sitting on the porch listening to Hip-Hop, Beatboxing and Free-Styling with childhood friends. This is what really kicked off his love affair with music. As he matured so did his relationship with music. He then began studying the mechanics of how it all came together to make it so euphoric to him. Along the way he discovered his desire to not just hear the music, but to manipulate it. This has forged his illustrious 15 year career as not only a DJ, but a producer as well with releases with LFO Records. There is not a venue in Detroit that hasn't heard his unique style.
Menu for 2023 Lions VIP Tailgate: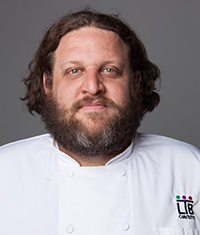 Food Network celebrity chef Aaron May Leads all things Bullseye Event Group culinary. Chef May has chosen Chef Kate Williams to be the Head chef for Lions VIP Tailgate. Chef May and Chef Williams will collaborate to create a brand new menu, Chef Aaron May classically-trained chef and member of the Arizona Culinary Hall of Fame, May has been featured on signature Food Network staples such as Diners, Drive-Ins and Dives, Guy's Grocery Games, Guy's Big Bite and TLC's Best Food Ever.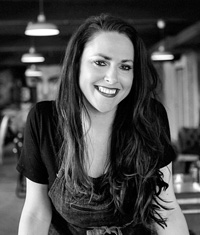 Lions VIP Tailgate Chef Kate Williams is recognized as one of Detroit's top chefs and restaurateurs and is the Head Chef for the Lions VIP Tailgate. In 2018 Food + Wine named her one of America's best new chefs and GQ and Esquire named Kate's restaurant to their lists of best new restaurants.

Purchase Lions VIP Tailgates

$95.38/tailgate (All 8 Lions home games)
Seahawks vs. Lions VIP Tailgate

SUN SEP 17 | Doors open at 10:00 a.m. Instant Download PDF Tickets




$

109.00 Buy Now