On a play that would go on to live in history as a game winning drive, quarterback Joe Montana and wide receiver John Taylor put the San Francisco 49ers over the top in Super Bowl XXIII.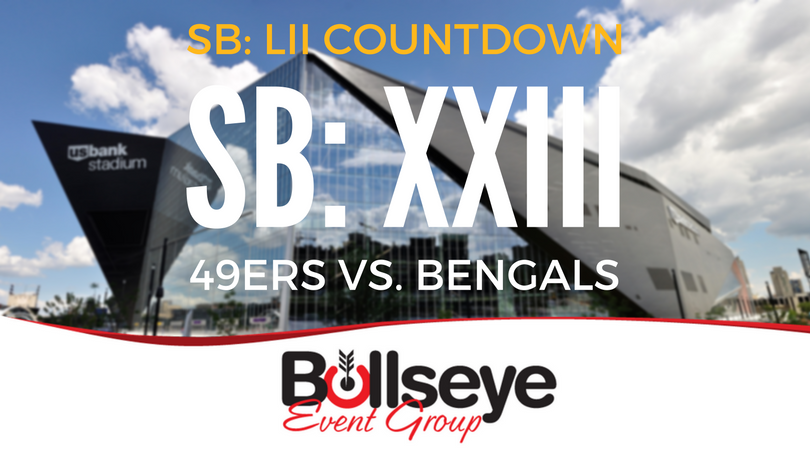 January 22, 1989
Meeting for the second time in the Super Bowl, the Cincinnati Bengals and San Francisco 49ers would show down in Super Bowl XXIII, played at Joe Robbie Stadium in Miami, Florida. Played in front of over 75,000 fans, the San Francisco 49ers would capture the Super Bowl victory, besting the Bengals by a score of 20-16.
49ers wide receiver Jerry Rice would capture Super Bowl MVP honors, catching 11 passes for 215 yards and a touchdown, an impressive outing even for Rice. One of the highlights of the game was Montana's game-winning touchdown pass to Taylor with just seconds left to give the 49ers the victory.
The National Anthem was sung by Billy Joel and the halftime show was put on by "Be Bop Bamboozled" – South Florida-area dancers and performers including Elvis Presto, and 3D effects. The Super Bowl was aired on NBC and had a total of 81.6 million viewers, and the cost of a 30 second commercial for Super Bowl XXIII was around $675,000.
---