The matchup for Super Bowl 52 is SET! And as the Philadelphia Eagles and New England Patriots get set to head for Minneapolis for Super Bowl LII, we're looking back at Super Bowl XLVIII between the Denver Broncos and Seattle Seahawks.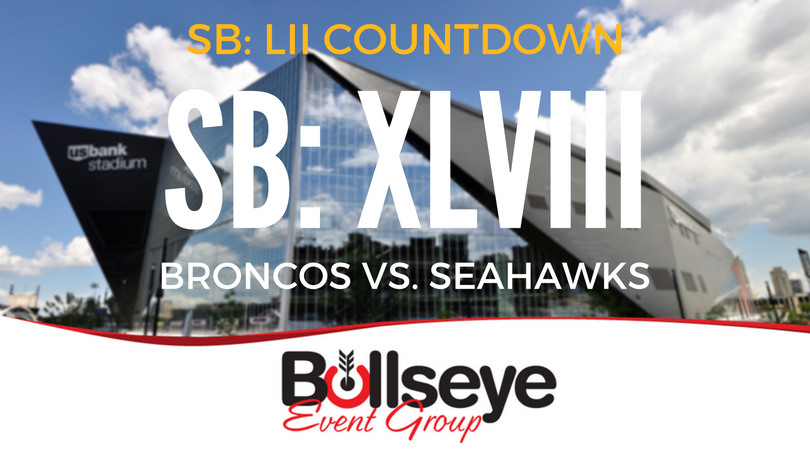 February 2, 2014
In the first of quarterback Peyton Manning's two Super Bowl visits post-Indianapolis Colts, the Denver Broncos took on the Seattle Seahawks in Super Bowl XLVIII at MetLife Stadium in East Rutherford, New Jersey. Despite being an outdoor Super Bowl in a cold-weather city, there were nearly 83,000 fans in attendance for the big game!
Seahawks linebacker Malcom Smith would break the streak of quarterback MVP's, earning Super Bowl XLVIII honors with a strong performance. Smith finished the game with nine tackles, a recovered fumble and an interception returned 69 yards for a touchdown.
Super Bowl XLVIII went down in the record books as the largest-watched event in the history of television, broadcast on FOX to over 167 million viewers. Announcers Joe Buck, Troy Aikman, Pam Oliver and Erin Andrews would handle broadcasting duties, and the cost of a 30-second spot would jump to $4 million. Bruno Mars and the Red Hot Chili Peppers would be cast for Super Bowl halftime duties in 2014.
---