2024 Players Tailgate Las Vegas

Doors open at 11:00 am
The Players Tailgate is rated the #1 event to attend 8 years in a row on Super Bowl Sunday.
You do NOT need a Super Bowl Ticket to get into the Players Tailgate. Parking is not included with tailgate ticket. 
About the Tailgate:
Bullseye Event Group's exclusive Players Tailgate before the Super Bowl has earned the reputation as the best pre-game experience, where over 50 active NFL players, celebrities and guests eat, drink and get entertained before the big game. Described as a culinary experience in itself with Americas top chefs, The Players Tailgate features live performance by DJ Irie, open premium bars and all-you-can-eat dining with gourmet dishes prepared by 10+ Celebrity Chefs.
The Venue:
THE 2024 PLAYERS TAILGATE LOCATION IS BEING SCOUTED OUT!
The 2023 venue for The Players Tailgate, was located on the grounds of the Tanger Outlet property as CLOSE TO STATE FARM STADIUM AS YOU CAN GET WITHOUT A GAME TICKET. An open-air venue along with red carpet to transform the space into a once-in-a-lifetime tailgating experience and State Farm Stadium as the backdrop. The Tanger Outlet property borders State Farm Stadium.
You do NOT need a Super Bowl Ticket to attend and all ages are welcome.
2023 Host Chef:
Bobby Flay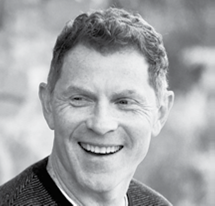 Bobby Flay is a culinary icon and Emmy award-winning host of many cooking programs. Since debuting on Food Network in 1994, Flay's first show, Grillin' & Chillin', premiered in 1996, followed by Hot Off the Grill and Boy Meets Grill. Bobby currently stars in Beat Bobby Flay, Bobby's Triple Threat, and BBQ Brawl on Food Network. You can also find his shows on discovery+ and Cooking Channel. Flay has also been honored with five Daytime Emmy Awards, and was the first chef to receive a star on the Hollywood Walk of Fame. Bobby is Bullseye Event Group's honored selection for the 2023 Players Tailgate.
Aaron May: Featured Chef for 2015-2023 Players Tailgate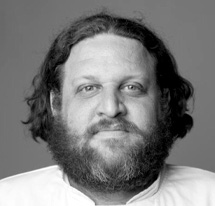 Head of all Culinary for Bullseye Event Groups 10 official tailgates
Chef Aaron May a top chef in America can prepare an incredible meal for 2 to 200 people, in order to considered one of the best caterers in America you need to be able to create a meal for 2200 and have it as good as that meal for 2 to 200. That is why Aaron May is considered the BEST caterer in the US. Aaron has been part of The Players Tailgate for the last 5 years. Chef Aaron May has ownership in Bullseye Catering Group where he makes his awesomeness available to you. Chef May is classically trained in Paris at the Ecole Ritz Escoffier and is inducted into the Arizona Culinary Hall of Fame in 2010 as a "Chef Extraordinaire." He has been featured on Food Network's wildly popular Diners, Drive-Ins and Dives and TLC's Best Food Ever. Chef May has garnered attention from national publications such as Food & Wine, Condé Nast Traveler, Sunset Magazine and USA Today. Given his passion for food and irrepressible creativity, is why he is considered one of the top caterers in America.
Todd English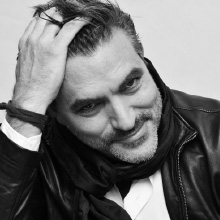 Todd English is a renowned chef/restaurateur. He is a four-time James Beard Award winner and inductee into the James Beard Foundation's "Who's Who in Food and Beverage in America." Todd has authored six critically acclaimed cookbooks, created the record-breaking housewares line, The Todd English Collection, and hosted the Emmy-nominated and James Beard award winning series Food Trip with Todd English. Todd English Enterprises includes over twenty innovative restaurants spanning the country and abroad, opening the first restaurant, Olives, in 1989. Other concepts include Figs, Todd English Food Hall, Tuscany, Bonfire, Todd English P.U.B, bluezoo, MXDC, and Todd's in Palm Beach.
Rocco DiSpirito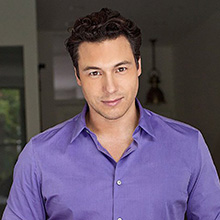 Rocco is a healthy lifestyle crusader, James Beard award-winning chef, and highly acclaimed author of thirteen books, including five New York Times bestsellers. By the time he turned 20 years old, he was working in the kitchens of legendary chefs around the globe. His 3-Star restaurant Union Pacific was a New York City culinary landmark for many years.
Antonia Lofaso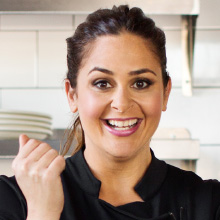 Antonia has measured her success by her innate ability to understand her audience. She apprenticed under culinary legends and absorbed their sophisticated techniques. After rising quickly through the ranks at Wolfgang Puck's Spago. Antonia has quickly become one of America's most beloved chefs and is best known for her roles on Top Chef, CNBC's Restaurant Startup, Cutthroat Kitchen, Iron Chef America, Best Thing I Ever Ate and most also on, Food Network's Guys Grocery Games.
Tiffany Derry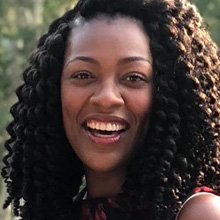 Tiffany stepped into the spotlight when she appeared on Bravo's Top Chef Season 7, earning the title of "fan favorite" and finishing in the top four. Derry's quiet confidence, warm southern charm, and culinary expertise made her a natural selection for Top Chef: All-Stars, where she was again a finalist. Tiffany was also a series host on Spike TV's Hungry Investors and Bar Rescue alongside Jon Taffer. She has made multiple guest appearances The Food Network's Chopped Junior and Bobby's Dinner Battle and on NBC's Foodfighters. Currently, Tiffany serves as a recurring advisor and judge on Top Chef, Top Chef Junior, and Bar Rescue.
Brooke Williamson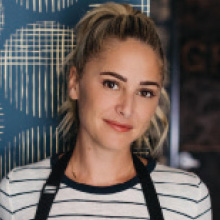 Born and raised in Los Angeles, California, Brooke Williamson has carved out an impressive résumé full of leading roles and professional achievement, such as being the youngest female chef to ever cook at the James Beard House, winning Bravo's "Top Chef" Season 14 in Charleston, and most recently, being crowned the first winner of Food Network's "Tournament of Champions" in spring 2020.
Michael Voltaggio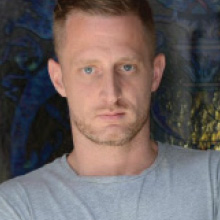 Chef Michael Voltaggio was a finalist for the James Beard "Best New Restaurant" award in 2009 and winner of Bravo's Top Chef. He has established a reputation for "serious" food that is playful, visually stunning and flawlessly executed. He recently opened his first signature restaurant in Los Angeles, called Ink . Alluding to the idea of permanence, Ink endeavors to create an indelible impression with flavor profiles that are inspired by the myriad of cultures that make up the city of Los Angeles. Thusly, he describes the food at Ink as "modern Los Angeles cuisine" and aspires to create an experience that will repurpose the term "fine dining" for Angelenos.
Eric Greenspan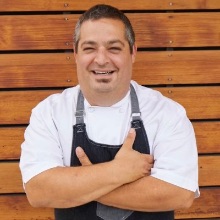 Eric has been profiled by such publications as The New York Times,Wine Spectator, Art Culinaire, Los Angeles Confidential, Angeleno, and Los Angeles Magazine. Named 944 Magazine's "Most Buzzworthy Chef in America." He also won the 2008 Grilled Cheese Invitational.Eric has hosted, judged, competed or appeared on countless TV shows, including on Food Network, A&E, National Geographic, NBC, Fox, Travel Channel, FYI, Tasted, Tastemade, Facebook Watch, and many others.
Belle English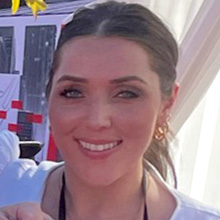 Belle is the director of the Williams Sonoma Culinary & Test Kitchen.
Rocco Whalen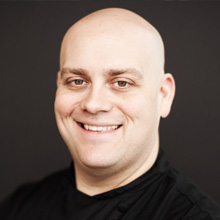 Rocco Whalen, if nothing else, is wrapped up in the love of cooking: the idea and vitality of it, the doing of it, the invention and sustainability of it, the day-to-day enrichment of it, and, ultimately and significantly, the memory of learning all about it from his Mother. All combine as convictions he affectionately shares with regulars and first-timers who dine at his remarkable restaurant, Fahrenheit in historic Tremont, a scone's throw from downtown Cleveland. Rocco opened Fahrenheit in 2002. It is contemporary American cuisine, always in a state of flux and perfection. It was a hit from the get-go. After 13 years, it still is: it never fails to impress.
David Feimster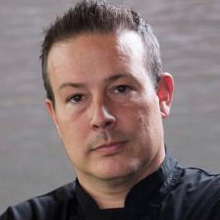 Hailing from Toms River, New Jersey, David Feimster was born to entertain. Feimster was named Executive Chef of Fahrenheit-Charlotte, the city's first open-air rooftop restaurant. Under his guidance and leadership Fahrenheit quickly became a premier destination for foodies and culinary enthusiasts. Feimster's culinary stylings highlight fresh seafood creations with creative Asian flair.
David Rose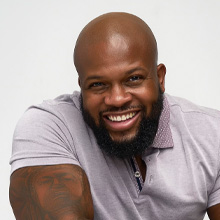 David is a Food Network/TV personality, cookbook author of EGGin': David Rose Cooks on the Big Green Egg Omaha Steaks Executive Chef/Spokesperson, and serves as a national brand ambassador for Big Green Egg. Chef David Rose regularly appears on Food Network, Good Morning America, The Today Show, Home & Family, Steve Harvey Show, EXTRA TV, Tamron Hall, Dr. Oz, and various national morning shows. As well as being featured in Rachael Ray, Forbes, and Essence magazines.
Walter Sterling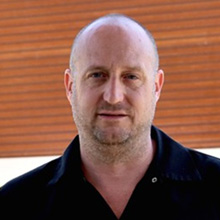 Walt concentrated on learning about each position in the kitchen, understanding that this would be key to his success as a chef. He also learned to do French, Italian, vegan, new American, Mediterranean, BBQ, and cocktail concepts. Walter opened Ocotillo, Starlite BBQ, and Sidecar Social Club. Recently, he opened Chantico as a casual Mexican dining restaurant in Phoenix, Arizona. It is a scratch kitchen and uses volcanic stones just like those seen in villages to grind the masa and aerate it.
Kate Williams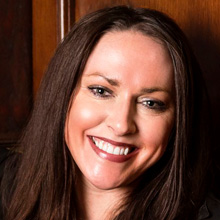 Chef Kate Williams is recognized as one of Detroit's top chefs and restaurateurs and is the Head Chef for the Lions VIP Tailgate. In 2018 Food + Wine named her one of America's best new chefs and GQ and Esquire named Kate's restaurant to their lists of best new restaurants.
Burt Bakman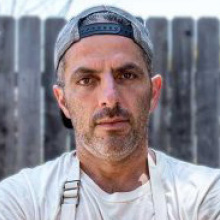 It begins deep in the heart of Texas, where Burt Bakman, an Israeli immigrant, found his calling to be a pitmaster. A quick business trip to the Lone Star State instead turned into a chance exploration of barbecue at its source, fostering a lifelong obsession in him to perfect the craft. Not a man to settle for second-best, Bakman determined to become one of the "greats" at smoking meat. When you sit down at SLAB and taste the marbled brisket for the first time or strike up a conversation over a shared plate of food, you'll know this experience has been worth the wait.
Leonard Botello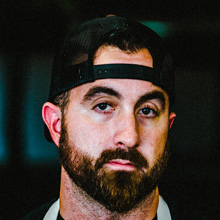 Leonard Botello IV is the owner and pitmaster behind critically acclaimed TRUTH BBQ. Botello opened the original TRUTH BBQ Brenham in a small shack off a rural highway that runs between Austin and Houston in the summer of 2015. Armed with a used Klose pit, and as a complete unknown in the BBQ world, Botello surprised the industry in 2017 when TRUTH BBQ landed the number tenspot on the coveted Texas Monthly's Top 50 Texas BBQ Joints list. An expert in the art of live fire cooking, Botello is known for his authentic Central Texas-style barbecue and his relentless attention to detail. Obsessed with the perfect cook, Botello spent years sleeping next to his smokers before heading inside the restaurant to serve the line that had queued outside. Botello puts his own twist on traditional recipes, creating dishes that are seemingly simple but unexpectedly delicious to guests.
Stan Hays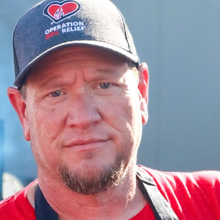 Stan Hays is the CEO and co-founder of Operation BBQ Relief. A seasoned and accomplished competitor on the barbecue circuit, Hays and fellow cofounder Will Cleaver launched Operation BBQ Relief when a tornado swept through Joplin, Missouri, in 2011. Hays's passion for barbecue and assisting those in distress culminated in creating Operation BBQ Relief, which has served over 9 million meals in 30 states. In 2017, Hays was recognized as a "CNN Hero" for his work with Operation BBQ Relief. Hays has participated in more than 35 sanctioned barbecue contests, with two grand champion awards, four reserve champions, and several top 10 finishes. He was runner-up in the 2015 season of Chopped: Grill Masters on Food Network and in 2019 won Food Network Canada's Firemasters. Hays is also a cookbook author. He co-authored a cookbook called Operation BBQ in 2019 and has a new cookbook he co-authored with Mike Golic, Sr called "Grilling with Golic and Hays" that will be released in mid May 2022.
Michael Burgin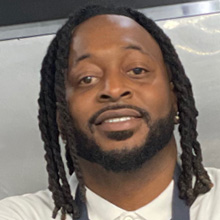 Chef Michael Burgin is based out of Indianapolis where he studied at The Chefs Academy. Chef Michael is the Executive Chef at Bullseye Event Center and Black Lemon Indy. His expertise is in infusing the new flavors of today and Classic Japanese Style Ramens.
2023 Players Tailgate Menu
Bobby Flay:
Spit-Roasted Red Chile Pork Tostada "Nacho" with Green Chile Queso, Avocado-Corn Relish + Pickled Red Onions
Belle English & Todd English:
Lobster & Black Truffle Grilled Cheese
Rocco DiSpirito:
Deep Fried Lobster with Pepperonata Jelly
Antonia Lofaso & Brooke Williamson:
Pickle Brined Chicken Thigh with Dilly Ranch and Caviar
Walter Sterling:
Birria Quesa Tacos Consomme, Onions, Cilantro and Squash Blossom Taco
Zucchini, Green Chili, Vegan Cheese, Guacamole, Pepita Salsa
David Rose:
African Spice Tomahawk Ribeyes with Curried Shrimp Pearl Pasta & Collard Green Chimichurri
Rocco Whalen and David Feimster:
Kalua Pig Stuffed Potato Skins
Tiffany Derry:
Crawfish Beignets
Michael Voltaggio:
Shrimp and Grapefruit Cocktail
Stan Hays:
Smoked BBQ Tri Tip with Jalapeño Pineapple Slaw
Players Tailgate Mixologist:
Rob Floyd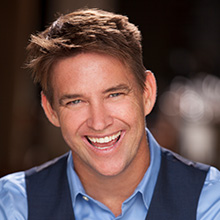 Rob Floyd is one of the most recognized names in the cocktail industry. He has been named, "Bartender of the Year," and is featured on TV shows like Kelly Clarkson, Access Hollywood and Bar Rescue. Rob's company Rob Floyd Entertainment currently amounts to over 300 million in beverage sales around the world with incredible partners such as Princess Cruises, Good Spirits, Carnival, Pepsi and VAI resorts. On the development side, he launched an alcoholic Whip Cream with Cardi B called Whip Shots that is now sold nationally. Rob has designed drinks for the Oscars, Emmys and Grammys, he created a one-of-a-kind theatrical show, Cocktail Theatre, where he dazzles audience members with interactive adventures with cocktails and stories that create indelible experiences through drink. Rob elevates the experience of drinking alcohol, empowering patrons to appreciate the whole moment, to engage in a process and a passion, and to relish the adventure.
Please – Sip Boldly.
Premium Bar:
Players Tailgate guests will be able to choose from the premium beer, wine and spirits options.
VIP Cabanas:
The 2024 Players Tailgate will feature limited inventory of reserved VIP Cabanas for parties of 6 or 12.
6 person cabana

$14,500/ea

12 person cabana

$27,500/ea
VIP Reserved Cabana for 6 includes:
Six (6) Players Tailgate tickets with VIP Reserved Cabana Access
One (1) Leather couch and one (1) table
Four (4) leather chairs
Meet & Greet with player at your private cabana
Photo with player and your group in your cabana
Hors D'ouvres
Dedicated bottle service with the following beverage package:

Two (2) Bottles of Premium Vodka
One (1) Bottle of Premium Tequila or Whiskey and Mixers (soda)
Two (2) Bottles of Champagne
Premium bottled beer selection of your choice
Bottled water

VIP Hostess for Cabana
VIP Reserved Cabana for 12 includes:
Twelve (12) Players Tailgate tickets with VIP Reserved Cabana Access
One (1) Leather couch and one (1) table
Four (4) leather chairs
Meet & Greet with player at your private cabana
Photo with player and your group in your cabana
Hors D'ouvres
Dedicated bottle service with the following beverage package:

Two (2) Bottles of Premium Vodka
One (1) Bottle of Premium Tequila or Whiskey and Mixers (soda)
Two (2) Bottles of Champagne
Premium bottled beer selection of your choice
Bottled water

VIP Hostess for Cabana
Players Tailgate Emcee:
Sage Steele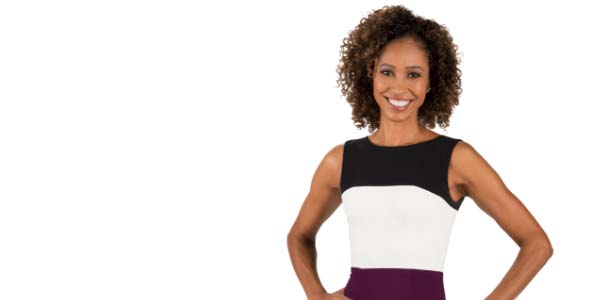 We take great pride in selecting the Tailgate Emcee for each Super Bowl. When you have had Michael Strahan, Erin Andrews, Lindsey Czarniak, Jaymee Sire and Charissa Thompson as your previous Emcee's, you have big shoes to fill. Historically we take our time to find an emcee who is on top of their game and one we feel our Players Tailgate guests enjoy. Coming back this year for our 2022 Emcee for the Players Tailgate is none other than Sage Steele.
Sage Steele is one of ESPN's most popular and respected commentators, currently serving as the anchor for the 6 p.m. ET SportsCenter with her co-anchor Kevin Negandhi. Steele also serves as the lead host for SportsCenter on the Road.Steele's lead role for SportsCenter on the Road includes on-site, day-long and pre-event coverage for the biggest sports events of the year, including the NBA Finals, the Super Bowl, World Series, the Masters, the College Football National Championship and many more. Steele was named SportsCenter on the Road host in September of 2016. Steele showed her great range in sports by formerly hosting NBA Countdown on ESPN and ABC for four seasons/ For five years prior to the NBA assignment, Steele was a full-time host of SportsCenter ESPN's flagship show, and had previously contributed to ESPN First Take, Mike & Mike in the Morning, and SportsNation. Steele hosted SportsCenter's daytime coverage of the NBA Finals in 2012 and 2013, and has covered every NBA Finals since 2012.
2023 Players Tailgate DJ Headliner: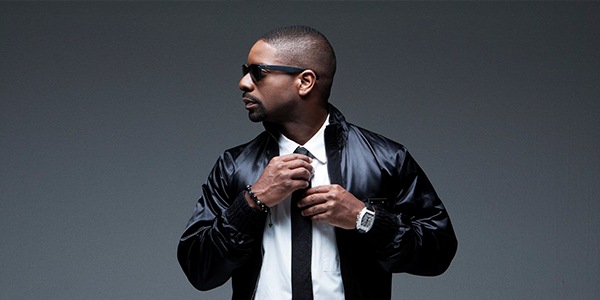 Official DJ of the Players Tailgate
As the first professional sports franchise DJ in the United States, DJ Irie is the official DJ of some of the most iconic brands in the world, such as Carnival Cruise Lines, the Miami Heat, Target, Mountain Dew Kickstart, Evian, Jamie Foxx and more, making himself one of the most established DJ's in the industry. At the 2017 Players Tailgate at Super Bowl LI, DJ Irie provided his world-class entertainment to help set the stage for the biggest and best pre-game tailgate in Houston before Super Bowl LI. In 2018 DJ Irie was donned "The Official DJ" of the Players Tailgate and holds that title each year.
Charitable Partners: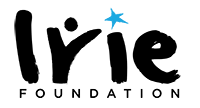 Irie Foundation works year-round to improve and create a positive impact on the lives of South Florida's at-risk youth. Through a number of proactive initiatives, we are committed to helping kids get on the right track and strive for successful futures. Currently in the process of building the all new Irie Rhythms Academy, a state-of-the-art music and technology center where children will have the opportunity to take part in music lessons, learn the art of photography, radio broadcasting, film, and the structure and processes of a professional recording studio at no cost to them.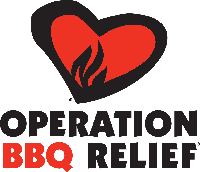 Operation BBQ Relief responds to natural disasters and other situations to help feed displaced residents and emergency personnel. The Players Tailgate is proud to partner with Operation BBQ Relief in cooking our Memphis Style slow smoked baby back ribs portion to our menu and bringing much needed awareness to what Operation BBQ Relief does for our Country in a time of need. As a charity of our choice a portion of the proceeds will help fund Operation BBQ Relief and families when disasters hit.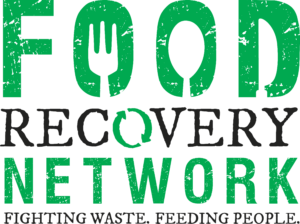 Food Recovery Network (FRN) is a national nonprofit that mobilizes 4,000 students and stakeholders at colleges and universities to fight climate change and hunger by recovering perishable food that would otherwise go to waste and donating it to individuals and families experiencing hunger. Since 2011, FRN has recovered 10.9 million pounds of surplus food, equivalent to 9 million meals donated and over 4792 Metric Tons of CO2 emissions prevented.