The Best in Super Bowl and Masters Packages
Providing Super Bowl and Masters Travel Packages Since 1988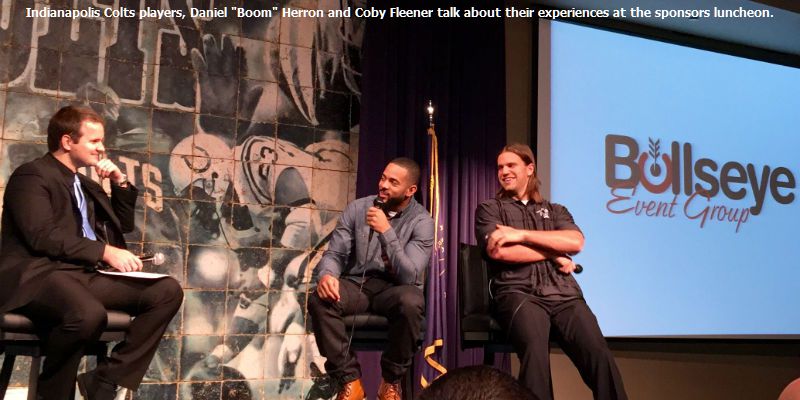 Bullseye Event Group was a pioneer in the secondary ticket and sports travel industry. Our team began in 1988 and helped the secondary ticket and sports travel industry evolve into the $30 billion industry it is today. As our business has grown and evolved over the past 25+ years so have our relationships and credibility with our clients. This tenure ensures you the best purchasing experience, deliverables and peace of mind when choosing to attend these iconic events.
We have been regarded as the most cost effective, user friendly and customizable ticket and sports travel group in the sport industry. We are communicators and will speak credibly to any ticket and travel option of interest. What we have learned in Major US sporting events is that there is a greater need for more than just a game ticket, so in 1997 we began selling sport packages inclusive of the best hotels, the best hospitality and the best entertainment. We offer the ultimate turnkey sports package options and remove the laborious process of sourcing your land travel needs.
Knowledge is everything, in 2005 we began building the hospitality side of our business. Bullseye Event Group has always offered hospitality but in 2005 we had the vision to say people are buying once in a lifetime experiences so let's provide them once in a lifetime hospitality. Bullseye Event Group staked its claim as the premier hospitality provider for sporting events all around the world. From The Colts VIP Tailgate, Gate 6 Hospitality at the Masters, The Players Tailgate at the Super Bowl we are and proud to be the Industry leader in hospitality literally the ones with a Bullseye on our back that others companies strive for.
BULLSEYE EVENT GROUP IS AN INDIANAPOLIS WOMAN OWNED AND OPERATED BUSINESS.
Our founders and employees are highly experienced corporate hospitality event planners and marketing professionals who are passionate about the events we create and promote. Bullseye Event Group being one of the pioneers in the business, offers a wide range of major sporting events to our clients including the Super Bowl, The Masters, the Races at the Indianapolis Motor Speedway, the U.S. Open Golf Tournament and the Ryder Cup and not limited to concerts and theatre tickets. Through carefully developed relationships with NFL teams, stadiums, host organizations and sponsors, Bullseye Event Group has developed a reputation for consistent and timely delivery on all elements.
Bullseye Event Group has built tremendous working relationships within our industry and has developed some cutting edge distribution channels.
Bullseye Event Group is also a full-service ticket provider and a source for tickets to local, national and global sports, concerts, and theater events across the world.
For more information about us or to join our mailing list, please go to our web sites home page at: https://bullseyeeventgroup.com/ and simply sign up.

Phone: (317) 800-5820
6201 N. Winthrop, Suite 8
Indianapolis, In. 46220