The Best in Super Bowl and Masters Packages
Providing Super Bowl and Masters Travel Packages Since 1988
Bullseye Event Group, LLC an minority Woman owned business, Indianapolis Indiana based company.
Bullseye Event Group is a pioneer in the secondary ticket and sports travel industry. Our story began in 1988 and our high quality work has helped the secondary ticket and sports travel industry evolve into the 30 billion dollar business that it is today. As our business has developed over the past 25+ years so has our credibility with our clients. Our tenure in the industry ensures you the best purchasing experience, deliverables, and peace of mind when choosing to attend iconic sporting events.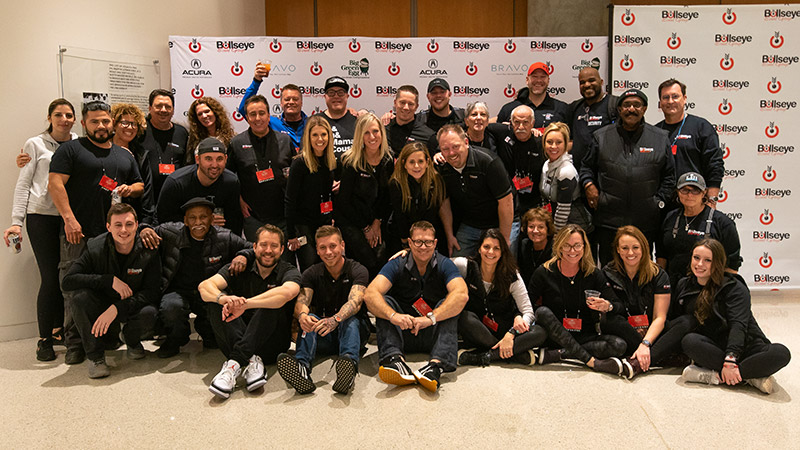 Bullseye Event Group's staff are Event Specialist skilled in event logistics, branding, public relations, strategic partnerships, event production and client management for entertainment, digital media, sports and corporate clients. Bullseye Event Group has forged strong relationships across professional sports talent and brands. We are innovative at identifying opportunities for new business, developing original integrated campaigns and negotiating contracts.
In 2005 our CEO Kyle Kinnett established a premier sports-centric hospitality division to provide global sporting destination events that today are globally recognized. These partnerships thrive due to the trendsetting approach that has been developed in the NBA and NFL. NFL brands include Indianapolis Colts VIP Tailgate, The New Orleans Saints VIP Tailgate, The Detroit Lions VIP Tailgate and The Players Tailgate at Super Bowl. The Players Tailgate ranks #1 in pregame Super Bowl experience, is the #1 rated event at the Super Bowl, and is attended by 80+ NFL players. We set the industry trends and have positioned Bullseye to be known as the industry leader in sports hospitality. INC 5000 has recognized Bullseye Event Group as one of the fastest growing companies in America.
For more information about us or to join our mailing list, please go to our web sites home page at: https://bullseyeeventgroup.com/ and simply sign up.

Phone: (317) 800-5820
723 South Capitol Ave
Indianapolis, In. 46225