On the first Sunday in February 2019, Super Bowl 53 will kick off from Mercedes-Benz Stadium in Atlanta, Georgia. And with the biggest sporting event in the world comes some of the most extravagant, exciting events and parties. Here's your ultimate guide to everything Super Bowl 53 in Atlanta.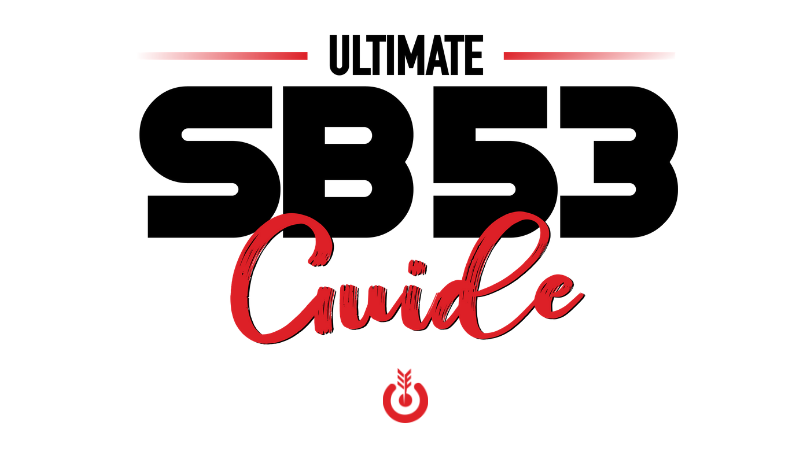 SUPER BOWL 53 | DATE & LOCATION
Super Bowl LIII, the 53rd edition of the NFL's annual championship game between the respective NFC and AFC champions, will kick off around 6:30 p.m. ET on Sunday, February 3, 2019 from Mercedes-Benz Stadium in Atlanta, Georgia, home of the Atlanta Falcons.
---
SUPER BOWL 53 | TICKETS & TRAVEL PACKAGES
Looking for tickets and travel packages to Atlanta in February 2019? Look no further, as Bullseye Event Group provides some of the most luxurious experiences in the Atlanta area throughout Super Bowl weekend, including:

Book your Super Bowl 53 Travel Package
---
SUPER BOWL 53 | TOP PARTIES & EVENTS
Super Bowl weekend is known not only for the biggest sporting event in the world in the main event, a matchup between the two top teams in the NFL, but plenty of the parties, events and visitor experiences outside of the big game.

— 2019 Players Tailgate | Sunday, Feb 3, 2019, 1:30 p.m. ET til kickoff —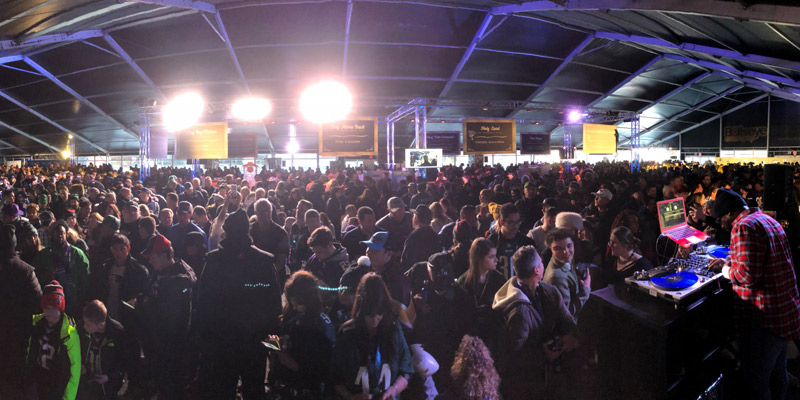 Bullseye Event Group's exclusive Players Tailgate at the Super Bowl has earned the reputation as the best Super Bowl pre-game experience, where over 30 active players, celebrities and guests eat, drink and are entertained before the big game. Chef Guy Fieri returns, joined by ESPN's Sage Steele as emcee for the 2019 edition of the Players Taiglate at Super Bowl 53
Described as a culinary experience in itself, the Players Tailgate features open premium bars and all-you-can-eat dining with gourmet dishes. America's most recognizable celebrity chef, Guy Fieri, returns as host for the 2019 Players Tailgate, helping prepare the food with the top caterer in the United States, Aaron May, and a team of celebrity chefs.
The Players Tailgate sells out annually.. GET YOUR TICKETS NOW!

— 2019 Ditka & Jaws: Cigars with the Stars | Thursday, Jan 31, 2019, 7 p.m. ET —
Join Coach Mike Ditka and Ron "Jaws" Jaworski, along with NFL Legends for an evening of cigars, camaraderie and Super Bowl anticipation. This VIP Cigar Party features premium cigars from the industry's top brands, single-malt scotch, and many football celebrities to keep you and your guests entertained throughout the evening.

— Chad 'Ochocino' Johnson's Celebrity Super Slam | Friday, Feb 1, 2019, 6 p.m. ET —
A fun-filled game of hoops featuring past and present NFL greats, Hollywood celebrities, music superstars, social media personalities and many more. The event benefits Usher's New Look Foundation and will take place at the Forbes Arena on the campus of Morehouse College on Friday February 1st. Doors open at 6pm.

— Shaq's Fun House | Friday, Feb 1, 2019, 9 p.m. ET —
All tickets are all Inclusive and include: Open Bar, Dining Experience, and Attractions. "Part music festival, part carnival, part circus, my Fun House blends super star artists with a unique over the top interactive carnival experience. Shaq's Fun House is a completely new one of a kind party experience…Can you dig it?!" -Shaquille O'Neal
---

Looking for travel packages, tickets and information for Super Bowl 53, including the 2019 Players Tailgate, the #1 Super Bowl weekend event?