Jimmy Fallon is coming! Jimmy Fallon is coming!
The Tonight Show Starring Jimmy Fallon will telecast live from the Orpheum Theater in Phoenix following NBC's coverage of Super Bowl XLIX on Sunday, February 1, 2015.
Here at Bullseye Event Group, we are huge fans of all-things-Jimmy and his wacky style of entertainment. We're looking forward to seeing how many goofy things he can get celebrities to do on national television, from our favorite games to musical numbers (anybody up for another Lip Sync Battle?) and everything in-between.
The trip to Phoenix for Super Bowl XLIX comes one year after Jimmy debuted as late night's favorite entertainment host, which attracted over 11 million viewers. Now into his second season, Jimmy and his show have already been nominated for 5 Emmy awards … and counting.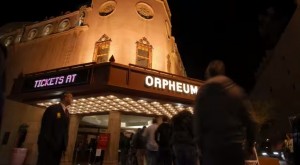 If you have never been to the magnificent Orpheum Theatre, the time to go is right after Super Bowl XLIX! Twelve years of preservation efforts and $14 million worth of restoration have rendered this historic venue a hot spot for not only The Tonight Show, but a plethora of fabulous entertainment and events for the whole family – check out the list and get your tickets on BullseyeEventGroup.com. As soon as tickets for The Tonight Show with Jimmy Fallon live from Phoenix are available, we'll let you know how to buy them right here on our site.
By the way, after the gig in Phoenix, Jimmy Fallon heads to Los Angeles for a week's worth of shows from Universal Studios in Hollywood, marking the Tonight Show's first visit to the west coast since it returned to 30 Rockefeller Plaza in New York.
About Bullseye Event Group
Bullseye Event Group is the Official Events and Travel Partner of the Indianapolis Colts. As one of the nation's leading Sports Travel package provider and event ticket companies, Bullseye Event Group is a secure, official source for travel, hotel, pregame parties and tickets, and a direct, dependable source for The Colts VIP Tailgate, Super Bowl XLIX packages, The Players Super Bowl Tailgate, The Masters and event tickets, delivering unforgettable experiences to fans nationwide. Contact us by posting a comment below or by calling 888-900-6564.
Jimmy Fallon photo – worldswildlifewonders / Shutterstock.com