The Road to Super Bowl 54 in Miami is officially down to eight teams, after what truly was a "wild" card weekend. A quick look at the divisional weekend matchups as we prepare to narrow the field down to the final four.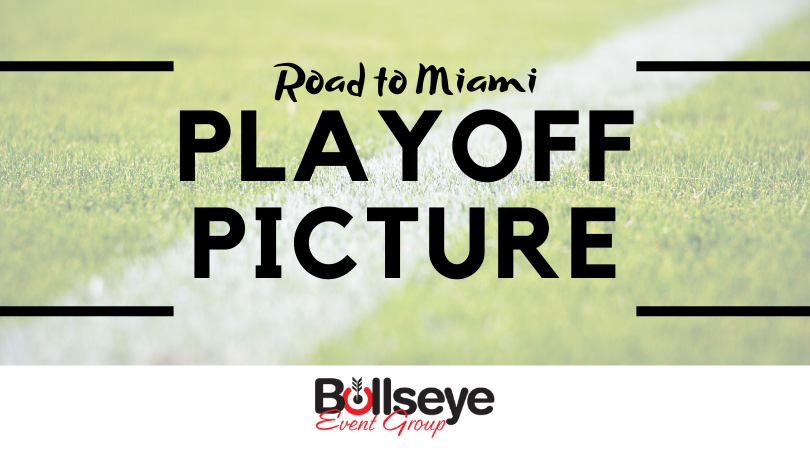 (6) Minnesota Vikings at (1) San Francisco 49ers — Saturday, January 11, 4:35 p.m. ET on NBC
"A week's worth of discussion about, yes, running games. This game will feature two of the NFL's six most productive rushing offenses based on yards. The Vikings are especially dependent on the presence of tailback Dalvin Cook, who has scored 10 touchdowns in their 11 victories and three in their six losses." — Kevin Seifert, ESPN.com
(6) Tennessee Titans at (1) Baltimore Ravens — Saturday, January 11, 8:15 p.m. ET on CBS
"This game will come down to the quarterbacks… or maybe it won't. That's because each side boasts a fantastic rushing attack, with one coming from multiple contributors, and the other carried by one hulking pair of shoulders. History is on the side of Tennessee's Derrick Henry, as each of the three prior postseason meetings between a team with the NFL's leader rusher and the league's best rushing offense have all been won by the former." — Nick Shook, NFL.com
(4) Houston Texans at (2) Kansas City Chiefs — Sunday, January 12, 3:05 p.m. ET on CBS
"In Week 6 in Kansas City, Houston beat the Chiefs, 31-24. Carlos Hyde had a huge game for the Texans, rushing for 116 yards and a touchdown, and QB Deshaun Watson rushed for two TDs of his own. The Texans, who benefited from Buffalo QB Josh Allen's inaccuracy in the wild-card win over the Bills, will have no such luxury against the Chiefs and Patrick Mahomes, who has a 65.9 completion percentage. Kansas City's defense is much improved since the first meeting.
The Chiefs finished the regular season with the league's seventh-best scoring defense, up from 24th last season. That said, the Chiefs are 29th in the league in yards per carry allowed (4.9) but are fifth best in net yards per passing attempt allowed ( 5.7). Mahomes' numbers (4,031 yards passing, 26 TDs) weren't as eye-popping as his 2018 MVP campaign, but he was better at protecting the ball, throwing just five interceptions. The Chiefs have held three of their past five opponents under 10 points." — Chris Mueller, YardBarker
(5) Seattle Seahawks at (2) Green Bay Packers — Sunday, January 12, 6:40 p.m. ET on FOX
"These teams have had some legendary and meaningful matchups. In the 2003 postseason, the Packers won an overtime matchup on a pick-six. In 2012, the Seahawks won the "Fail Mary" game on Monday Night Football. In the 2014 NFC Championship Game, the Seahawks came back from a 12-point deficit to win in overtime. This time, they'll play for the right to advance to the 2019 NFC Championship Game." — Kevin Seifert, ESPN.com
---

Looking for travel packages, tickets and information for Super Bowl 54, including the 2020 Players Tailgate, the #1 Super Bowl weekend event?