2020 Players Tailgate Miami
The Players Tailgate is rated the #1 event to attend multiple years in a row on Super Bowl Sunday.
Purchase 2020 Players Tailgate Tickets

You do NOT need a Super Bowl Ticket to get into the Players Tailgate
Guy Fieri is coming to Miami – we're planning something special for you.
February 2, 2020 opens at 2:00 pm to kickoff
$875/person
About the Tailgate:
Bullseye Event Group's exclusive Players Tailgate at the Super Bowl has earned the reputation as the best Super Bowl pre-game experience, where over 30 active NFL players, celebrities and guests eat, drink and get entertained before the big game. Described as a culinary experience in itself, The Players Tailgate features open premium bars and all-you-can-eat dining with gourmet dishes. America's most recognizable celebrity chef, Guy Fieri, returns as host for the 2020 Players Tailgate, helping prepare the food with the top caterer in the United States, Aaron May.
View Corporate Sponsorship Opportunities
Charitable Partners: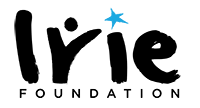 Irie Foundation works year-round to improve and create a positive impact on the lives of South Florida's at-risk youth. Through a number of proactive initiatives, we are committed to helping kids get on the right track and strive for successful futures. Currently in the process of building the all new Irie Rhythms Academy, a state-of-the-art music and technology center where children will have the opportunity to take part in music lessons, learn the art of photography, radio broadcasting, film, and the structure and processes of a professional recording studio at no cost to them.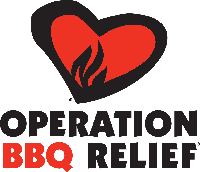 Operation BBQ Relief responds to natural disasters and other situations to help feed displaced residents and emergency personnel. The Players Tailgate is proud to partner with Operation BBQ Relief in preparing our food and bring much needed awareness to what Operation BBQ Relief does for our Country in a time of need. As the charity of our choice a portion of the proceeds will help fund Operation BBQ Relief and families when disasters hit.
The Venue:
The 2019 venue for The Players Tailgate, as always, was in a prime game day location. A glass structure constructed at Pemberton Place, the heart of everything Super Bowl weekend in downtown Atlanta, connected to the National Center for Civil and Human Rights museum, making the 2019 Players Tailgate a once-in-a-lifetime experience.
Parallel to Centennial Olympic Park, between the World of Coke and the Georgia Aquarium, the entrance to the Players Tailgate is the National Center for Civil and Human Rights, leading you through an incredible exhibit and into the glass structure at Pemberton Place, the center of the 2019 Players Tailgate. You do NOT need a Super Bowl Ticket to attend and all ages are welcome. The 2020 Players Tailgate venue location will be released October 2019 and will be walking distance to the stadium.
Bullseye Event Group chose the National Center for Civil and Human Rights as an integral venue, the main entrance, for the 2019 Players Tailgate experience. The Museum and entrance featured the "Breaking Barriers: Sports for Change" exhibit, a sports and human rights exhibit in the Center, created through a partnership with ESPN.
The Players Tailgate indoor/outdoor entertainment pavilion connected with the museum and was just 4 blocks from the security perimeter of Mercedes-Benz Stadium, and the décor included multiple marble bars, leather furniture and crushed red velvet banquettes.
The stage where 2019 emcee, ESPN's Sage Steele, will interview many of the current, active football players will be the biggest statement that guests will experience in the pavilion, among many other amenities, which include:
Sisal Carpeting Throughout Pavilion
State-of-the-art AV/lighting/speakers
Soft, plush comfortable leather furniture
Bathrooms
Heated/Air Conditioned Environment
Large outdoor covered deck
Purchase 2020 Players Tailgate Tickets
The Chefs: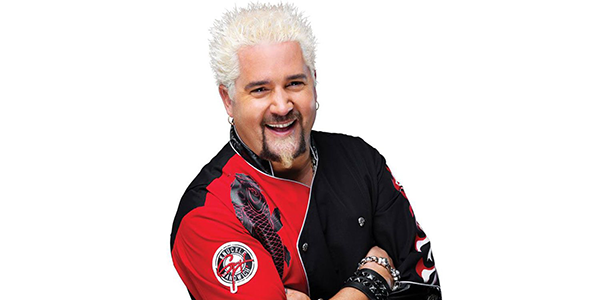 Guy Fieri: Host & Celebrity Chef for the 2016, 2017, 2018, 2019 & the upcoming 2020 Players Tailgate Miami
Guy Fieri, the most recognizable Chef in America, returns to bring his signature recipes and style as the headliner to an exclusive all-you-can-eat menu for The Players Tailgate attendees again in Miami for the 2020 Super Bowl. This is Guy's fifth Players Tailgate serving as our host and Chef (2016, 2017, 2018, 2019 and upcoming 2020) and each time he has upped the menu! Guy Fieri can be seen on television almost every day on the Food Network. His shows include Diners, Drive-Ins and Dives, Guy's Big Bite, Guy Off the Hook, Dinner: Impossible, Guy's Grocery Games, Rachael vs. Guy: Celebrity Cook-Off, The Next Food Network Star, Ultimate Recipe Showdown, The Best Thing I Ever Ate and Minute to Win It, just to name a few.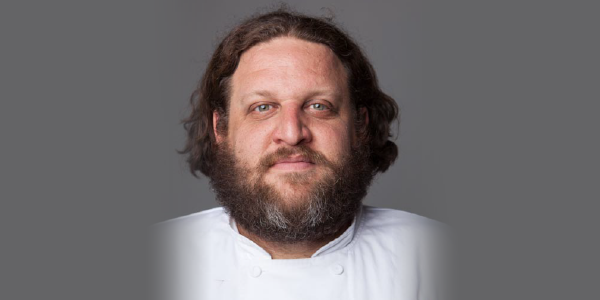 Aaron May: Celebrity Chef for 2015, 2016, 2017, 2018, 2019 & 2020 Players Tailgate at the Super Bowl
2020 Chef Aaron May a top chef in America can prepare an incredible meal for 2 to 200 people, in order to considered one of the best caterers in America you need to be able to create a meal for 2200 and have it as good as that meal for 2 to 200. That is why Aaron May is considered the BEST caterer in the US. Aaron has been part of The Players Tailgate for the last 5 years. Chef Aaron May has ownership in Bullseye Catering Group where he makes his awesomeness available to you. Chef May is classically trained in Paris at the Ecole Ritz Escoffier and is inducted into the Arizona Culinary Hall of Fame in 2010 as a "Chef Extraordinaire." He has been featured on Food Network's wildly popular Diners, Drive-Ins and Dives and TLC's Best Food Ever. His fiercely loyal fan base has recognized him with many local awards, including "Best Tapas" and "Best Speakeasy," and he has also garnered attention from national publications such as Food & Wine, Condé Nast Traveler, Sunset Magazine and USA Today. A quick mind and a low threshold for boredom, which goes a long way toward explaining the restaurant empire he's building. Given his passion for food and irrepressible creativity, is why he is considered one of the top caterers in America.
Ken Oringer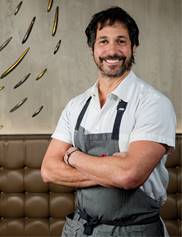 As one of Boston's most notable chefs and restaurateurs, Chef Ken Oringer began his carret in San Francisco @ acclaimed dining destination Silks in the Mandarin Oriental Hotel. At Silks, he began to attract attention for his distinctive, Asian-accented style nd his flair for making the most out of cutting-edge ingredients. Traveler magazine named Silks "one of the top twenty restaurants in America," and raves followed in the Zagat Survey and Gourmet. Ken opened Clio in Boston, an elegant restaurant within The Eliot Hotel serving a contemporary French-American menu that marries schooled technique with an artful, Asian-inspired approach. Within the first year, Clio was named "Best Newcomer of the Year" by Gourmet magazine and made John Mariani's respected list of "America's Best New Restaurants" in Esquire. The early success of Clio earned Ken a James Beard Award nomination for Best Chef Northeast four years in a row, ultimately being honored with Best Chef in the Northeast & Clio was named one of Gourmet magazine's "Top 50 Restaurants in America"
Jamie Bissonnette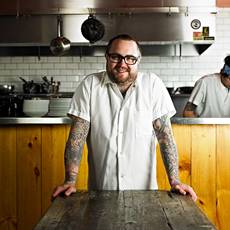 Jamie Bissonnette is the James Beard Award—winning chef and partner of Boston favorites Coppa, an Italian enoteca, Toro, the Little Donkey and Toro in New York City. Toro received rave reviews from outlets like The New York Times and New York Magazine. Jamie has taken the Toro concept and expanded it to Bangkok, Thailand.
Bissonnette is a winner of the Cochon 555 nose-to-tail competition, was awarded the inaugural People's Choice: Best New Chef award by Food & Wine magazine. In May 2014, he was honored with the James Beard Foundation award for Best Chef: Northeast.
Akira Back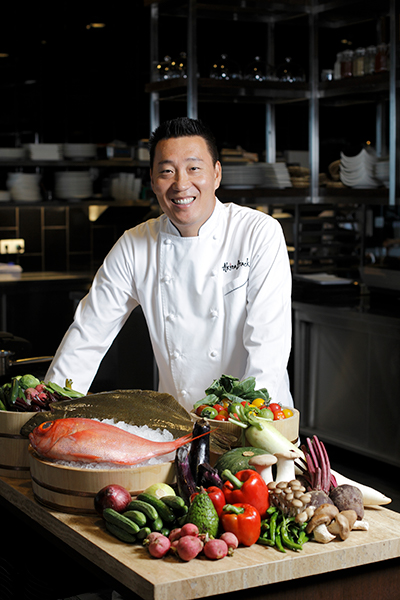 Akira Back is Michelin Star chef and has restaurants located all over the world, including Las Vegas, Beverly Hills, San Diego, Toronto, Jakarta, Singapore, Bangkok, Seoul, Hanoi and many more. Born in Korea and raised in Aspen, Colorado, Chef Akira Back brings a sense of adventure and boundless creativity to his culinary creations. From extreme sports athlete to award-winning chef, Akira Back's journey to culinary success has been anything but dull. For over 20 years, Chef Back has enticed the culinary world with his bold interpretations of Asian fare with American influence. Using only the high-quality ingredients and creating a culture of world-class service in a welcoming environment.
PREVIOUS CHEFS: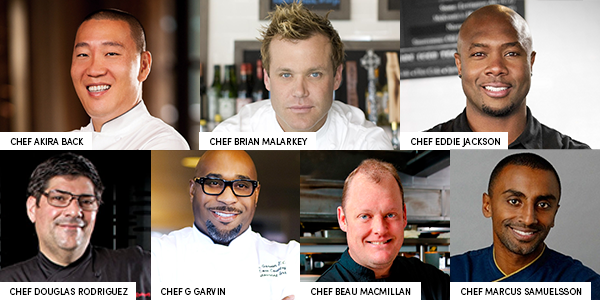 SBLII in Minneapolis – Chef Akira Back
SBLII in Minneapolis – Chef Brian Malarkey
SBLI in Houston – Chef Eddie Jackson
SBLI in Houston – Chef Douglas Rodriguez
SB50 in San Francisco – Chef G Garvin
SB50 in San Francisco/SBXLIX in Phoenix – Chef Beau MacMillan
SBXLVIII in New York – Chef Marcus Samuelsson
SBXLVII in New Orleans – Chef John Besh
Purchase 2020 Players Tailgate Tickets
Players Tailgate Emcee:
Sage Steele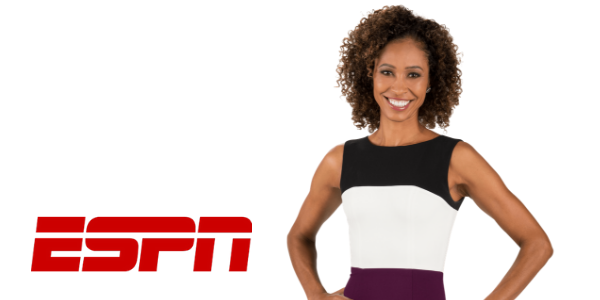 We take great pride in selecting the Tailgate Emcee for each Super Bowl. When you have had Michael Strahan, Erin Andrews, Lindsey Czarniak, Jaymee Sire and Charissa Thompson as your previous Emcee's, you have big shoes to fill. Historically we take our time to find an emcee who is on top of their game and one we feel our Players Tailgate guests enjoy. After several years of trying we were finally able to announce we had Sage Steele for our 2019 Emcee for the Players Tailgate. The 2020 Players Tailgate emcee will be announced in November 2019.
Sage Steele is one of ESPN's most popular and respected commentators, currently serving as the anchor for the 6 p.m. ET SportsCenter with her co-anchor Kevin Negandhi. Steele also serves as the lead host for SportsCenter on the Road.Steele's lead role for SportsCenter on the Road includes on-site, day-long and pre-event coverage for the biggest sports events of the year, including the NBA Finals, the Super Bowl, World Series, the Masters, the College Football National Championship and many more. Steele was named SportsCenter on the Road host in September of 2016. Steele showed her great range in sports by formerly hosting NBA Countdown on ESPN and ABC for four seasons/ For five years prior to the NBA assignment, Steele was a full-time host of SportsCenter ESPN's flagship show, and had previously contributed to ESPN First Take, Mike & Mike in the Morning, and SportsNation. Steele hosted SportsCenter's daytime coverage of the NBA Finals in 2012 and 2013, and has covered every NBA Finals since 2012.
2020 Players Tailgate DJ: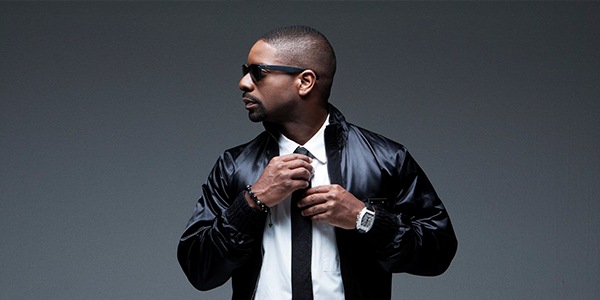 Official DJ of the Players Tailgate
As the first professional sports franchise DJ in the United States, DJ Irie is the official DJ of some of the most iconic brands in the world, such as Carnival Cruise Lines, the Miami Heat, Target, Mountain Dew Kickstart, Evian, Jamie Foxx and more, making himself one of the most established DJ's in the industry. At the 2017 Players Tailgate at Super Bowl LI, DJ Irie provided his world-class entertainment to help set the stage for the biggest and best pre-game tailgate in Houston before Super Bowl LI. In 2018 DJ Irie was donned "The Official DJ" of the Players Tailgate, 2019 will be his 3rd year for DJ Irie setting the vibe for this iconic event.
2019 Players Tailgate Menu (2020 menu released 12/25/19)
Raw Bar Station
Lobster Rolls and Black Truffle Sliders
Oysters with Cocktail Sauce, Mignonette, Lemons and Green Tabasco
Jonah Crab Claws with Classic Louis Dressing
Caviar on Mini-Waffles with Creme Fraiche, Chives and Dill
Classic (but not too-classic) Shrimp Cocktail
Octopus and Shrimp Campachana with Saltines
Tune and Foie Gras Tataki with Aji Amarillo
Aaron May's Malibu Burger Co. Cheeseburgers
Stadium Classics
Artisan Sausages, Mustards, Soft Pretzels
Michael Voltaggio's Pastrami Short Rib
Served with Arroz con Mushrooms
Bird & Bone
Fried Chicken with Hot Sauces and Pickles
Fox Bros. BBQ
Whole Hog BBQ with ALL the Fixin's
Operation BBQ Relief
Prime Rib Sliders
Big Green Egg
Smoked Lamb Belly from chef David Rose
Guy Fieri's Taco Joint
featuring:
Carne Asada Tacos
Achiote Chicken Tacos
Bullseye Baby Back Ribs & Chicken Wings Bar
Chef Thiago Silva's Championship Chocolate Adventure
Premium Bar:
Players Tailgate guests will be able to choose from the premium beer, wine and spirits options.