Every team got better after the 2019 NFL Draft—or at least, that's what every general manager, head coach and owner believes. But what teams truly may have helped their chances on the quest for a Super Bowl?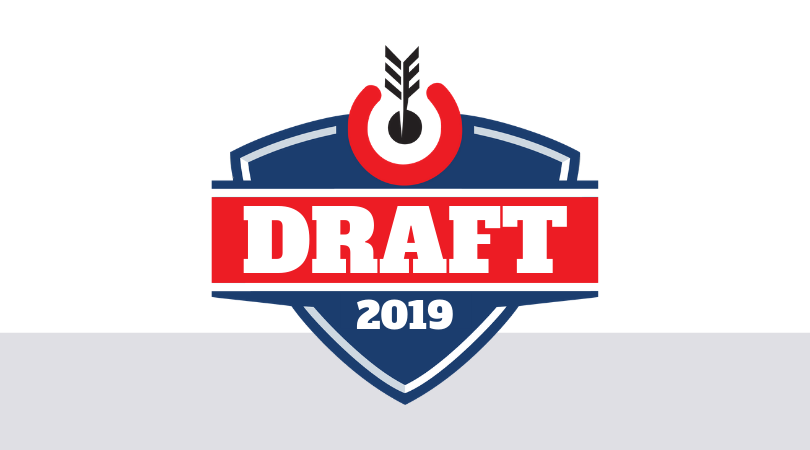 "How about the job Chris Ballard has done as general manager of the Colts? He absolutely crushed the 2018 draft, finding stars and helping catapult Indy to a 10-6 record and a playoff berth after going 4-12 in 2017. This roster has a ton of young talent. Ballard also landed an extra second-rounder from the Jets in the Sam Darnold trade last year, and that pick ended up at the very top of Round 2 in 2019. That's good team-building, and the Colts had some very specific needs to fill this weekend. How did Ballard do? I love this class from top to bottom.
Ballard moved out of Round 1, picking up an extra 2020 second-rounder in going from No. 26 to No. 46, which meant Indy had three second-round picks. And I really liked all four of Indy's Day 2 picks. I was surprised that cornerback Rock Ya-Sin (No. 34) made it out of the first round, but only one corner went in the first 32 picks. He is a little raw, but I think he'll start immediately. Wide receiver Parris Campbell (No. 59) is a burner, but he also caught 90 passes last season and improved every year. He'll play some slot and also scorch corners out wide. Bobby Okereke (No. 89) was my fourth-ranked inside linebacker, and he could compete with Anthony Walker for that starting spot. Defensive end Ben Banogu(No. 49) is a really good fit in Matt Eberflus' 4-3 scheme.
That's all three needs filled on Day 2. There were also some intriguing additions on Day 3, particularly in safety Khari Willis (No. 109), who I ranked as my No. 50 overall prospect. He broke up 10 passes last season and will be an impact special-teams contributor. Safety Marvell Tell III (No. 144) is a good athlete with a 6-foot-2 frame. Javon Patterson (No. 246) made 39 college starts at guard but will likely move to center.
Ballard & Co. have done it again. This is my favorite draft class."
---
"It's tough to know what to think about the Bengals in 2019. While longtime coach Marvin Lewis is gone and Zac Taylor is now in charge, Mike Brown still runs things. That means the team is going to build through the draft and not worry much about free agency. In fact, Cincinnati didn't make many notable moves, other than parting ways with Vontaze Burfict and re-signing its own guys. After a 6-10 finish last season, is this team better?
This is not a sexy class, but it's solid throughout. Jonah Williams (No. 11) is a no-brainer immediate starter, either at guard or tackle. Germaine Pratt (No. 72) is a converted safety who will likely end up at outside linebacker in Cincy's 4-3. The versatility makes it good value. I didn't love Ryan Finley's tape as much as Todd McShay — he gave Finley a second-round grade — but Andy Daltonshouldn't be locked in long term, so this is another option for Taylor if Dalton underwhelms. To get Finley at No. 104 is solid.
Drew Sample (No. 52) is a really good blocking tight end, but even he didn't expect to go in the second round. That was high with more complete tight ends available. Renell Wren (No. 125) had an up-and-down career for the Sun Devils, but he impressed at the Senior Bowl and has some intriguing athletic traits. I'm intrigued by the Day 3 running backs with Trayveon Williams (No. 182) and Rodney Anderson (No. 211). Anderson is one of the most talented backs in the class, but he simply couldn't stay on the field. Williams is going to help spell Joe Mixon in the receiving game. Jordan Brown (No. 223) is a good corner for the seventh round.
Williams and Sample are the only surefire early starters, but there's some upside with Finley and the Day 3 running backs. This group will help Taylor navigate his first year on the job."
---
Other Winners
"Sometimes you play the board, sometimes the board plays you, and sometimes the board drops your way and you don't have to do much of anything at all. While Ed Oliver wasn't going to fit in every defense, he fits perfectly in Buffalo. The fact that versatile offensive lineman Cody Ford was available in the second was simply kismet. While drafting a receiver would have placed a cherry on top of the sundae, this is a draft good for both coach and quarterback."
"We tend to over-praise when a team's board aligns with its biggest needs, but I didn't think there was a way John Elway could have played the first round better. Joe Flacco adores athletic tight ends who can get open in intermediate space, then he gets a quality starter in round two with Dalton Risner and Drew Lock, who has much less pressure than previous Elway draft picks."
"There's a good chance he knew about this, otherwise why make the leap with such assurance? Either way, Murray goes from a Double-A bus to nowhere, to assured 40-man roster, to No. 1 pick in the NFL draft. I don't think there are many players who would continually challenge the draft industrial complex in two sports like Murray did and still come out ahead."

Looking for travel packages, tickets and information for Super Bowl 54, including the 2020 Players Tailgate, the #1 Super Bowl weekend event?