With the 2019 NFL preseason in full swing, teams are in the heat of their training camps and preseason preparations. And as teams continue working on their goals of heading to Miami for Super Bowl LIV in 2020, we're taking a look at some of the top training camp headlines to dominate the league over the opening weeks of the season.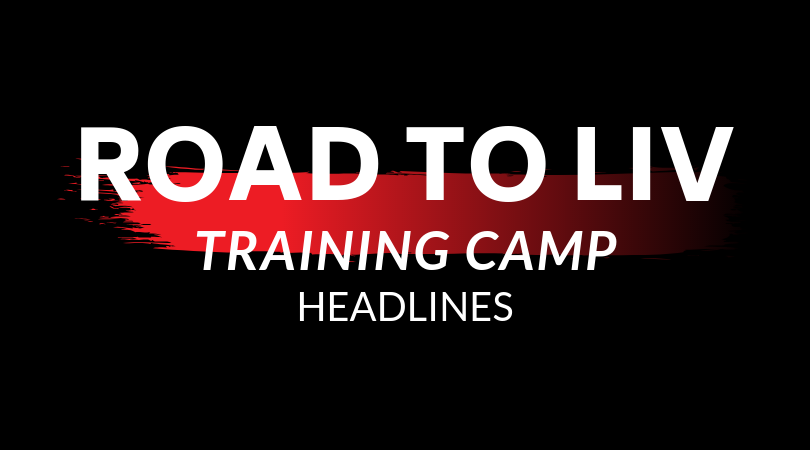 Antonio Brown's Helmet Debacle
"When the All-Pro receiver threatened to retire from football completely if he wasn't allowed to wear his old helmet, the news set the NFL on fire. The problem was Brown's favorite helmet is more than 10 years old and therefore cannot be certified as safe by the National Operating Committee for Standards and Athletic Equipment. Brown pushed the issue in a way never before seen, which included attempting to sneak his original helmet onto the practice field on multiple occasions — driving an early wedge between himself and the Oakland Raiders in the process." — Read more at CBSSports.com.
Cowboys QB Prescott seeking "record money"
"Dak Prescott turned down a contract offer that would've averaged $30 million annually, according to NFL Network's Jane Slater.
Slater reported Prescott is looking to get $40 million a year, which would make him the highest-paid player in the league, per Spotrac. Tom Brady and Russell Willson own the current mark as they each earn $35 million a season." — Read more at BleacherReport.
Inspiring story: Browns wide receiver Damon Sheehy-Guiseppi
"On Thursday night, with less than four minutes left in the game between the Cleveland Browns and Washington Redskins, the Redskins punted the ball to the Browns' 24-year-old receiver, Damon Sheehy-Guiseppi, who, in a flash, ran it back 86 yards for a touchdown.
Four months ago, according to the Browns, Sheehy-Guiseppi was a guy sleeping outside of a Miami gym. He had spent his last dollars traveling there from his home in Arizona in the hopes of impressing NFL scouts at their annual tryouts in North Miami. But, to complicate matters, once he arrived, the broke athlete didn't have a formal invite to the tryout — those are usually reserved for college football standouts and Sheehy-Guiseppi hadn't played college football for the past two years." — Read more at CNN.com.
Washington Redskins refuse to trade tackle Trent Williams
"With the relationship between Washington and left tackle Trent Williams fractured, the Washington team president continues to believe that the passage of time will somehow unfracture the relationship, resulting in Williams walking through the door, reporting for duty, and playing for the team.
Adam Schefter of ESPN reports that Washington has told multiple teams that Williams will not be traded. Teams repeatedly have inquired, per Schefter, and teams repeatedly have been rebuffed." — Read more at ProFootball Talk.
---

Looking for travel packages, tickets and information for Super Bowl 54, including the 2020 Players Tailgate, the #1 Super Bowl weekend event?