Road to Super Bowl 53: 2019 Playoff Picture (Week 17)
December 27th, 2018 by Bullseye Event Group
The Road to Super Bowl 53 runs through New Orleans in the NFC, but that's about all we know thus far — a look at the Road to Super Bowl 53 as we get ready to kick off an action-packed Week 17 in the NFL.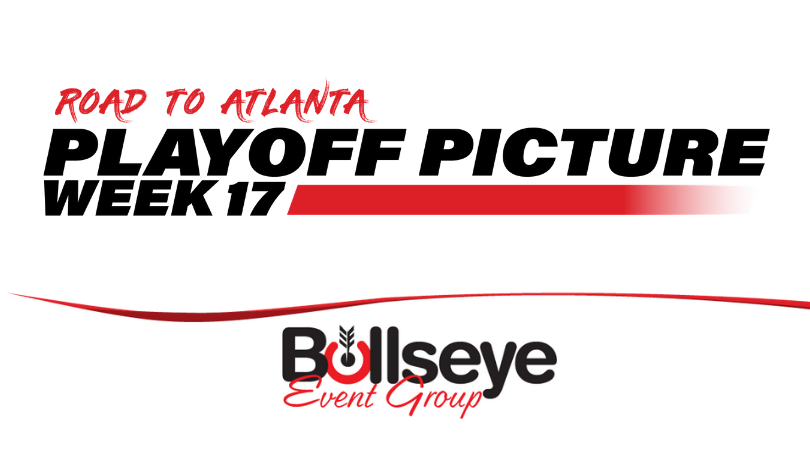 The New Orleans Saints have officially clinched the #1 seed, meaning all roads to Super Bowl 53 in Atlanta run through the Mercedes-Benz Superdome.
The remainder of the NFC side of the playoff picture is largely set, with the final Wild Card spot being the only remaining piece up for grabs, currently held by the Minnesota Vikings but leaving the defending Super Bowl champion Philadelphia Eagles in the hunt.

The AFC side of the playoff picture is where things get exciting.
The Kansas City Chiefs, New England Patriots, Houston Texans and Los Angeles Chargers have all clinched a place in the playoffs — however, only one of those (Patriots) has actually clinched their division. Currently, the #1 Chiefs could have home field advantage throughout the playoffs or could be in the #5 Wild Card spot — while the Houston Texans could rise as high as #2, or lose the division to the surging Indianapolis Colts and fall to the #6 spot.
One of the most exciting games of the season will cap the 2018 schedule, with the Indianapolis Colts vs. Tennessee Titans matchup from Nashville being flexed into the Sunday Night Football spot, with the winner of that game making the playoffs, and the loser missing.
If the Texans manage to lose to the Jacksonville Jaguars on Sunday afternoon, the Colts-Titans game would not only be for a playoff spot, but would also be a de facto "AFC South Championship" game.

[*] Clinched Homefield Advantage in Playoffs]            [z] Clinched First-Round Bye]          [y] Clinched Division Title]            [x] Clinched Playoff Berth]
---

Looking for travel packages, tickets and information for Super Bowl 53, including the 2019 Players Tailgate, the #1 Super Bowl weekend event?