As we come off the heels of whirlwind Week 14 in the Road to Super Bowl 53, plenty of contenders were left with question marks, and the playoff picture for 2019 in the NFC became a little clearer.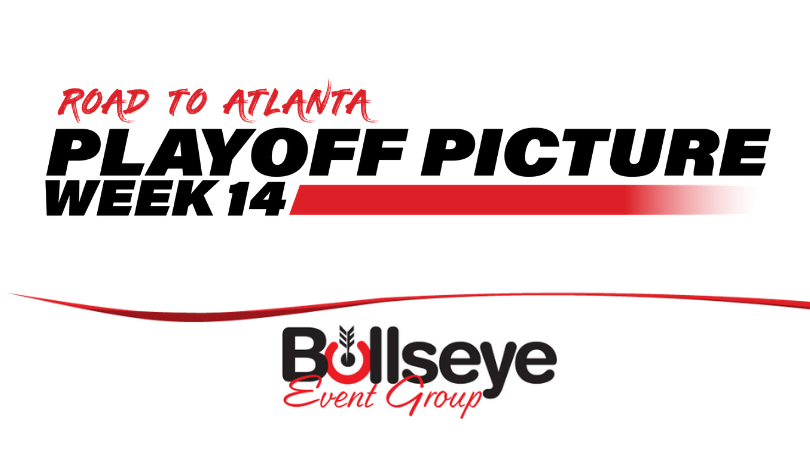 NFC: #1 Los Angeles Rams (11-1)*, #2  New Orleans Saints  (10-2), #3 Chicago Bears (8-4), #4 Dallas Cowboys (7-5)
|

Wild Card: Seattle Seahawks (7-5), Minnesota Vikings (6-5-1)

|

In the Hunt: Carolina Panthers, Philadelphia Eagles, Washington Redskins (6-6)

A shake up at the top of the NFC as the New Orleans Saints fell to the Dallas Cowboys on Thursday night football, a crucial blow to the Saints' quest for the #1 seed and a vital victory for the Cowboys, who are looking to take control of the NFC East.

Losses for the Panthers and Redskins opened the door for the Seattle Seahawks to move up in their quest for a Wild Card spot, with the Vikings losing ground with their loss to the AFC's New England Patriots.
AFC:

#1 Kansas City Chiefs (10-2), #2 New England Patriots (9-3), #3 Houston Texans (9-3), #4 Pittsburgh Steelers (7-4-1)
|

Wild Card: Los Angeles Chargers (9-3), Baltimore Ravens (7-5)

|

In the Hunt: Indianapolis Colts, Miami Dolphins, Denver Broncos, Tennessee Titans (6-6)

A week headlined by running back Kareem Hunt's release from the team, the Kansas City Chiefs were able to stay the course on their Road to Super Bowl 53, with a victory over their division-rival Oakland Raiders.

All-in-all, the AFC Playoff Picture remained largely the same, with the only notable difference being a loss by the Colts opening the door for the Dolphins, Broncos and Titans to all remain in the hunt for that final Wild Card spot, currently held by the Baltimore Ravens.
---

Looking for travel packages, tickets and information for Super Bowl 53, including the 2019 Players Tailgate, the #1 Super Bowl weekend event?