Just over 70 days from kicking off Super Bowl 53 in 2019 in Atlanta, we're heading back to an instant classic; Super Bowl XXXIV in 2000 between the St. Louis Rams and Tennessee Titans.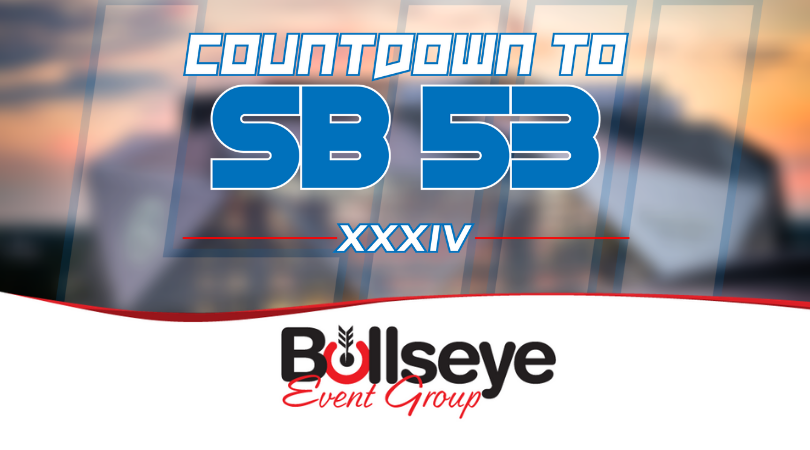 Super Bowl Y2K
A new millennium ushered in a new era of Super Bowl greatness for the NFL, with Super Bowl XXXIV being played as the first in the 2000's. The game, played at the Georgia Dome in Atlanta, Georiga, would be widely remembered for the final drive, the final play, where Titans quarterback Steve McNair completed a pass to wide receiver Kevin Dyson, who would fall just one yard short of a touchdown as time expired that would have given the Titans the opportunity to tie the game. The Rams, dubbed the "Greatest Show on Turf," would capture the victory 23-16.
Rams quarterback Kurt Warner would put on an aerial show in Super Bowl XXXIV, completing 24 of his 25 passes for 414 yards and two touchdowns, and going on to be named Super Bowl MVP.
Over 88.5 million fans tuned in to catch Super Bowl XXXIV in 2000 on ABC, broadcasted by the famed Al Michaels and Boomer Esiason. The cost of a 30-second commercial in 2000 was up to $1.1 million, and halftime was performed by Phil Collins, Christina Aguilera and Enrique Iglesias.
---

Looking for travel packages, tickets and information for Super Bowl 53, including the 2019 Players Tailgate, the #1 Super Bowl weekend event?