Countdown to Super Bowl 2019 Atlanta: Super Bowl XXV
October 24th, 2018 by Bullseye Event Group
As the 2018 NFL season rolls on, two teams seemingly in disarray and looking to battle for draft position are the New York Giants and Buffalo Bills. But in 1991, the two iconic franchises squared off in Super Bowl XXV. The Road to Super Bowl 53 in Atlanta takes us to Tampa, Florida (host of Super Bowl 55 in 2021).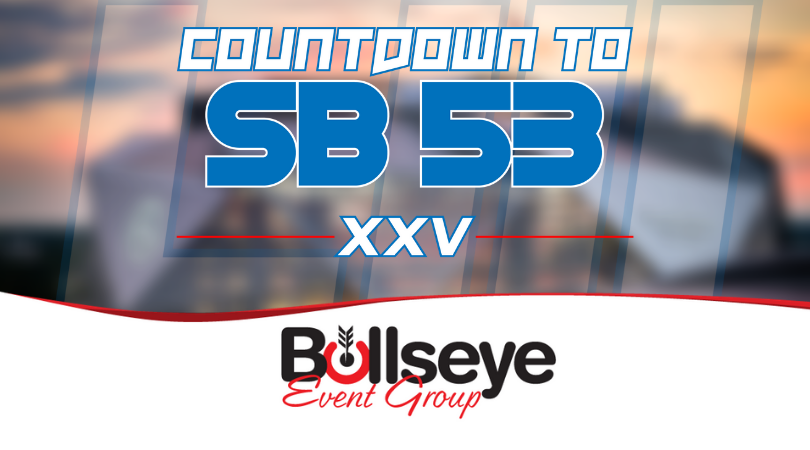 "Wide Right"
Played at Tampa Stadium in Tampa, Florida in 1991, Super Bowl XXV between the New York Giants and Buffalo Bills was played in front of over 73,000 fans, and it did not disappoint. The Giants would walk away with the victory, a 20-19 win over the Bills.
The Giants would set a Super Bowl record in Super Bowl XXV with a time of possession clocking in at over 40 minutes, or 2/3 of the game. Running back Ottis Anderson would take home Super Bowl MVP honors, carrying the ball 21 times for 102 yards and a touchdown. Ottis was also the first recipient of the award after it was re-named the "Pete Rozell Trophy," in honor of the former league commissioner.
The cost of a 30-second commercial spot for Super Bowl XXV was up over the $800,000 mark! A total of 79.51 million viewers tuned into ABC to catch the Super Bowl in 1991, with Al Michaels, Frank Gifford and Dan Dierdorf handling broadcasting duties. The National Anthem was famously performed by Whitney Houston, and New Kids on the Block handled the halftime entertainment.
---

Looking for travel packages, tickets and information for Super Bowl 53, including the 2019 Players Tailgate, the #1 Super Bowl weekend event?