Countdown to Super Bowl 2019 Atlanta: Super Bowl XXI
October 9th, 2018 by Bullseye Event Group
As we prepare to embark on Week 6 in the NFL's Road to Super Bowl 53, we're heading back (once again) to Pasadena, California for Super Bowl XXI between the New York Giants and Denver Broncos.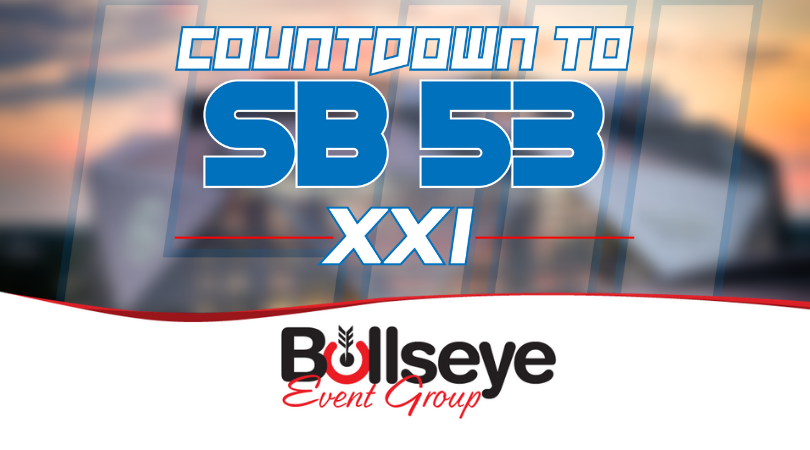 Big Blue's Big Day
Played in front of over 100,000 fans for the first time in Super Bowl history, the New York Giants would score a then-record 30 points in the second half of Super Bowl XXI, eventually leading 'Big Blue' to a 39-20 victory over the Denver Broncos.
Giants quarterback Phil Simms would put on one of the better Super Bowl performances for a QB to date in 1987, scrambling for three touchdowns in Super Bowl XXI, an effort that would lead the Giants to their first Super Bowl victory and MVP honors for Simms.
Super Bowl XXI was broadcast on CBS in 1987, with a total of 87.2 million fans tuning in. The cost of a 30-second commercial continued to rise, now up to $600,000, with announcers Pat Summerall and John Madden both handling broadcasting duties. The National Anthem for Super Bowl XXI was sung by Willie Davis, and the halftime show was a "Salute to Hollywood's 100th Anniversary," featuring the Southern California high school drill team and dancers.
---

Looking for travel packages, tickets and information for Super Bowl 53, including the 2019 Players Tailgate, the #1 Super Bowl weekend event?