Countdown to Super Bowl 2019 Atlanta: Super Bowl X
August 31st, 2018 by Bullseye Event Group
With the 2018 NFL season and the road to the 2019 Super Bowl in Atlanta just days away, two of America's favorite teams, the Dallas Cowboys and Pittsburgh Steelers, are looking to rebound after disappointing campaigns in 2017. In 1976, however, the two were squaring off at Miami Orange Bowl Stadium for Super Bowl X.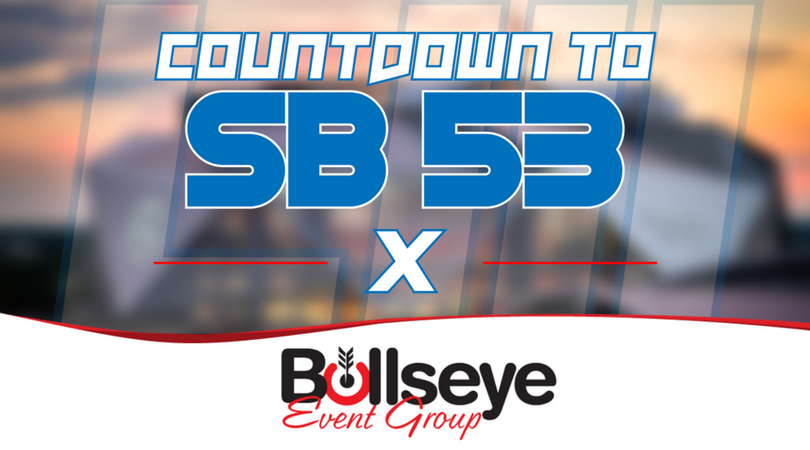 Steelers Repeat
Touting the title of "America's Team" heading into Super Bowl X, the Dallas Cowboys would square off against the Pittsburgh Steelers, defending champions from Super Bowl IX (against the Minnesota Vikings). And for the second-straight season, the Steelers would walk away victors, a 21-17 win over the Cowboys.
Featuring two of the most iconic franchises in Super Bowl and NFL history, Super Bowl X was one of the more anticipated Super Bowls to date leading up to the big game. Steelers wide receiver Lynn Swann, who managed to catch four passes for a record 161 yards and one touchdown, would become the first ever WR to walk away with Super Bowl MVP honors.
Pre-game, the National Anthem before Super Bowl X would be sung by Tom Sullivan in unison with "Up With People." For halftime entertainment, fans were treated to an equally entertaining show by "Up With People," who attributed the show to America's Bicentennial. Pat Summerall and Tom Brookshier were the announcers for Super Bowl X on CBS, and brands could expect to pay around $110,000 for a 30-second commercial in 1976.
---

Looking for travel packages, tickets and information for Super Bowl 53, including the 2019 Players Tailgate, the #1 Super Bowl weekend event?