Countdown to Super Bowl 2019 Atlanta: Super Bowl VII
August 21st, 2018 by Bullseye Event Group
An incredible feat, yet-to-be-matched in Super Bowls since, culminated with the Miami Dolphins ending their perfect season with a Super Bowl VII victory over the Washington Redskins. We're taking it back to the 1972-73 NFL season on the Road to Super Bowl 2019 in Atlanta.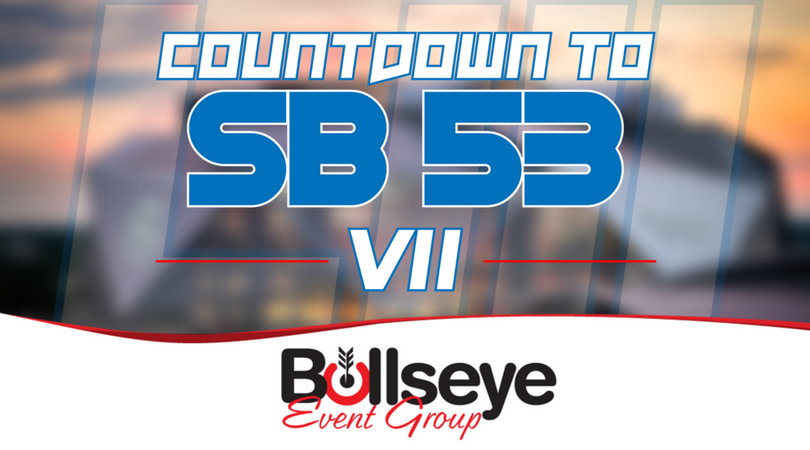 Pursuit of Perfection
Played on January 14, 1973, in front of over 90,000 fans strong at the Memorial Coliseum in Los Angeles, California, host of Super Bowl LVI in 2022, the Miami Dolphins would capture the NFL's first (and to this day only) perfect season, rounding it out with a 14-7 victory over the Washington Redskins in Super Bowl VII.
After losing to the Dallas Cowboys the previous season in Super Bowl VI, the team came back with a vengeance during their perfect run, capturing their first ever Super Bowl victory in 1973. Super Bowl MVP would go on to be awarded to safety Jake Scott, just the second defensive player in NFL history to earn MVP honors. Super Bowl VII was quite the defensive battle, to this date still being the lowest scoring game in Super Bowl history.
When the Super Bowl began airing on television, commercial air time was quite expensive, though it's nothing compared to what it costs today. A 30-second spot on TV in 1973 was around $88,000. However, that's chump change compared to what brands are paying in today's day and age, well into the millions. The halftime show for Super Bowl VII consisted of another marching band act, this time Woody Herman and the University of Michigan marching band.
---

Looking for travel packages, tickets and information for Super Bowl 53, including the 2019 Players Tailgate, the #1 Super Bowl weekend event?