With teams in the middle of their training camps, the 2019 NFL preseason is officially here, meaning we're a matter of weeks from officially kicking off the 2019 regular season and the long and winding road to Super Bowl 54 in Miami. An updated look at the odds following the long offseason: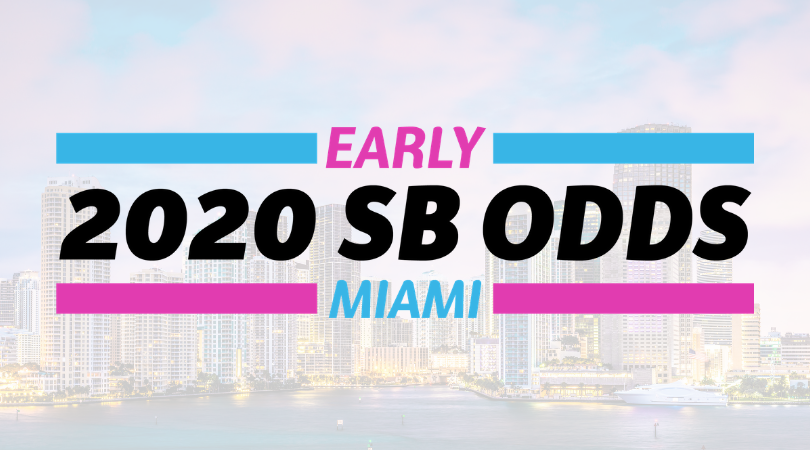 The New England Patriots have taken the #1 spot, at +700, followed by the previous-favorite Kansas City Chiefs at +800.
The New Orleans Saints have jumped ahead of the Los Angeles Rams at +850, with the Rams falling to +900 odds.
The Cleveland Browns and Los Angeles Chargers (+1400), and Chicago Bears, Indianapolis Colts and Philadelphia Eagles round out the top nine (+1600).
The Cincinnati Bengals (+10000), Arizona Cardinals (+11000) and Miami Dolphins (+12000) remain at the bottom of the odds maker's list.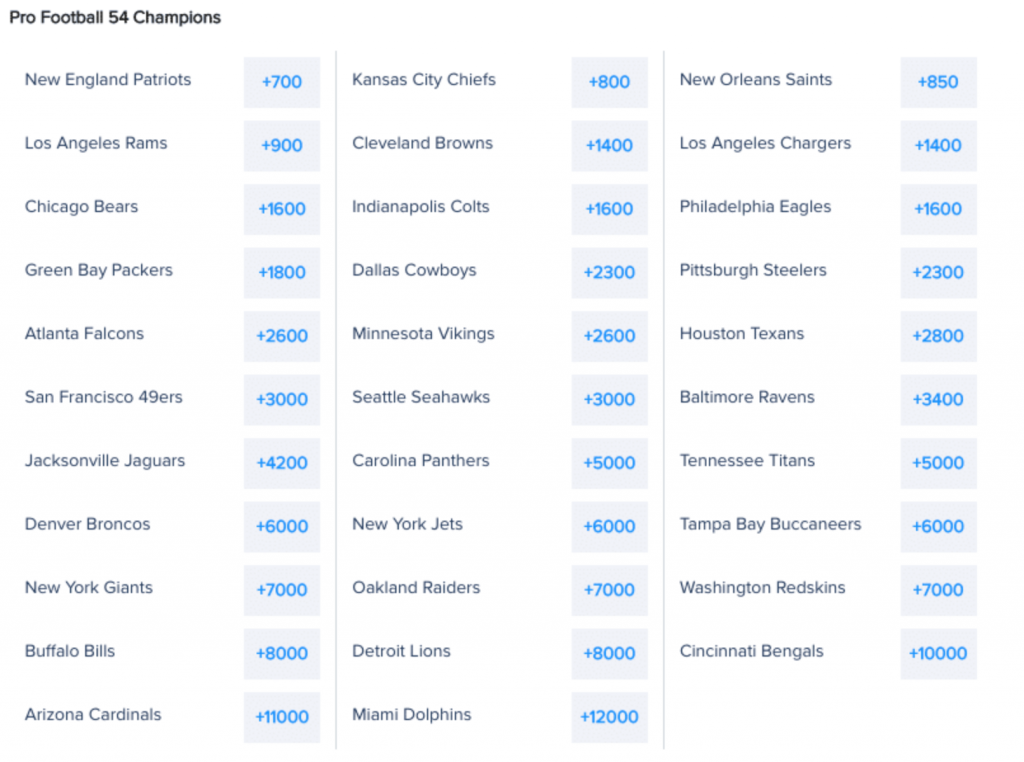 ---

Looking for travel packages, tickets and information for Super Bowl 54, including the 2020 Players Tailgate, the #1 Super Bowl weekend event?