As teams begin to set their rosters and settle into the quiet summer months of the NFL season, sights begin to set focus on Super Bowl 53 in Atlanta in February of 2019. So after the 2018 NFL Draft, which teams were the biggest movers and shakers when it comes to Super Bowl odds?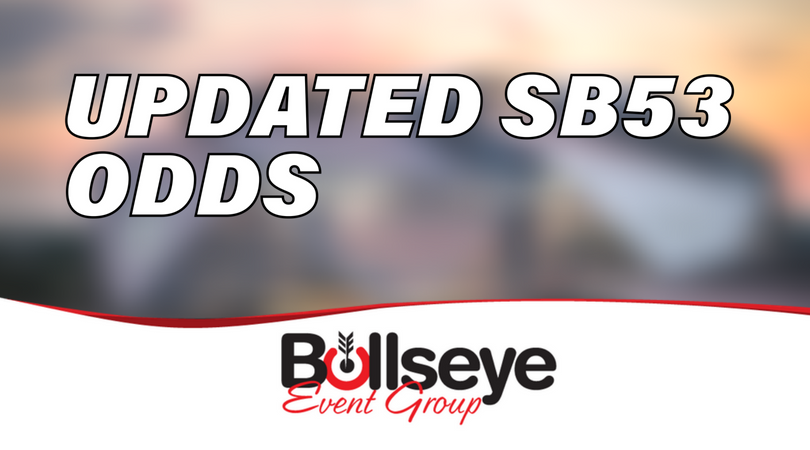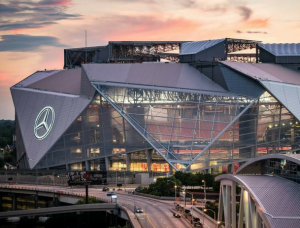 According to Bovada, the New England Patriots remain the heavy favorites to capture yet another Super Bowl victory in 2019, sitting at +600 (the same as where they stood in early March), followed at second (+900) by their Super Bowl 52 foes in the Philadelphia Eagles. One of the biggest jumps post-draft comes for the Los Angeles Rams, who went from +1800 (7th) to +900 (tied for 2nd).
The Pittsburgh Steelers are the third odds-on favorites, sitting at +1200, before the Minnesota Vikings and Green Bay Packers round out the top six, at +1200 and +1500 respectively.
Of Bovada's odds, six of the top eight hail from the NFC, with just the Patriots and Steelers cracking the top eight. Currently, the New York Jets sit at the bottom of the early odds, with a +20000 chance of winning Super Bowl 53 in Atlanta.
Here's a look at the complete early odds to win Super Bowl 53 in Atlanta, courtesy of Bovada: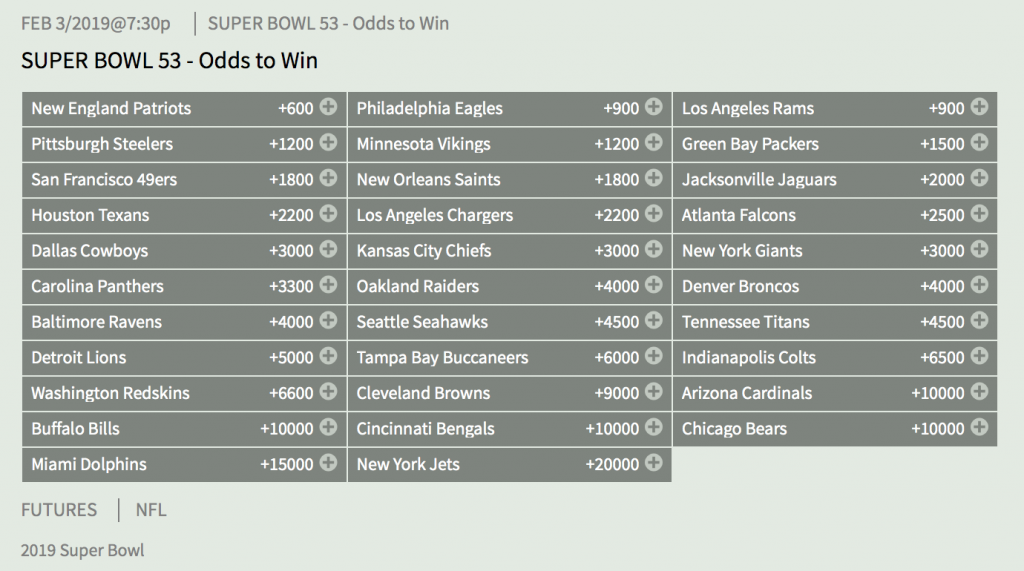 ---

Looking for travel packages, tickets and information for Super Bowl 53, including the 2019 Players Tailgate, the #1 Super Bowl weekend event?