The next step on the Road to Super Bowl 53 in Atlanta is the beginning of the NFL Free Agency process. As of Monday, teams and free agents were allowed to officially begin negotiating, with teams free to announce agreements and officially sign players on Wednesday. Here's a quick preview of some of the players to watch in the 2018 NFL Free Agency frenzy.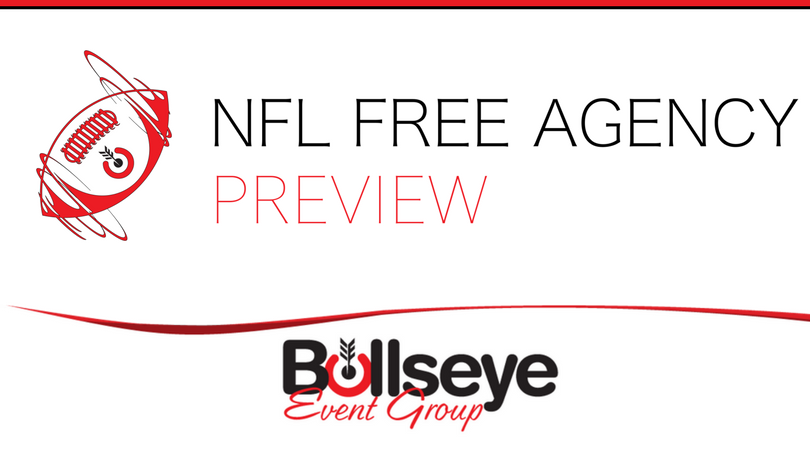 Who To Watch: Players
Kirk Cousins, Quarterback (Washington Redskins)
To nobody's surprise, Cousins is the most coveted quarterback on the market right now. And after finally moving on from the Washington Redskins, Cousins will be due for a massive pay day to become one team's starter. But the questions remains—where will he land? All signs are pointing to either the Minnesota Vikings, New York Jets or Denver Broncos, although the Arizona Cardinals are rumored to be in the mix as well. On thing is for certain—Cousins will be looking at record-type money wherever he does choose to sign.
Case Keenum, Quarterback (Minnesota Vikings)
Despite leading the Minnesota Vikings to the NFC Championship game in the 2017 NFL season, the team has chosen not to re-sign either of their quarterbacks (the other being Teddy Bridgewater). Although Keenum is 29 and only has one MVP-caliber season under his belt, quarterback-hungry teams will be looking at Keenum to develop and fill that gap, and he's most likely going to be the second-richest contract of this free agency period.
Update: Keenum has agreed in principle to sign with the Denver Broncos, according to multiple reports. Terms of the deal have not been disclosed.
Sammy Watkins, Wide Receiver (LA Rams)
Teams that are in need of a playmaking wide receiver will not be disappointed in this year's free agency class. Big wide receivers like Watkins, Allen Robinson Jr. and more are looking for new homes. And teams that might be worried about Robinson's 2017 knee injury might look to Watkins as their #1 option. Despite not having many yards in 2017 with the Rams, he did manage to grab eight touchdowns.
Update: Watkins has agreed in principle to sign with the Kansas City Chiefs, according to multiple reports. Watkins is reportedly going to Kansas City on a three-year, $48 million deal.
Andrew Norwell, Guard (Carolina Panthers)
Coming off an All-Pro season protecting quarterback Cam Newton for the Carolina Panthers, Norwell is most likely in for a big pay day as he's one (if not the) top guards in the league. A team looking to add more protection for their quarterback is likely to jump at the opportunity to sign Norwell, and according to reports, the San Francisco 49ers and Indianapolis Colts are two teams that are heavily interested.
Update: Norwell has agreed in principle to sign with the Jacksonville, according to multiple reports. Norwell is reportedly signing with Jacksonville for a massive five-year, $66.5 million deal with $30 million fully guaranteed.
---
Who To Watch: Teams with Most Cap Room
Take a look at the top five teams with the most estimated cap room in the NFL for 2018, courtesy of Sporting News.
Cleveland Browns – $108,692,537
New York Jets – $89,259,293
Indianapolis Colts – $72,700,202
Tampa Bay Buccaneers – $69,775,263
San Francisco 49ers – $66,290,382
To see the estimated cap room for all 32 teams, click here.
---

Looking for travel packages, tickets and information for Super Bowl 53, including the 2019 Players Tailgate, the #1 Super Bowl weekend event?