What offseason? Just weeks after the conclusion of the Super Bowl and the crowning of a champion in the Philadelphia Eagles, coaching staffs and scouts are heading to Indianapolis for the 2018 NFL Combine, the first step on the long journey to Super Bowl 53 in Atlanta!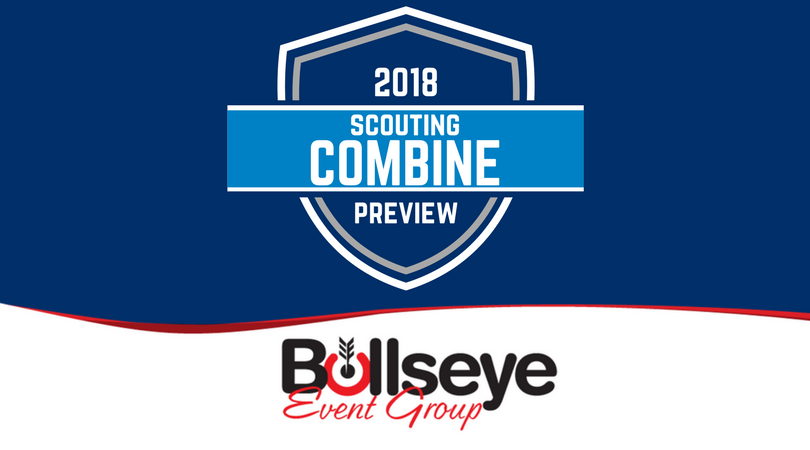 New Coaches, GMs Speak
Wednesday marks the official beginning of the week in Indianapolis, as NFL head coaches and general managers are scheduled to meet with the media for the first time of the 2018 NFL offseason. Among those scheduled to speak about their plans for the future, new Oakland Raiders head coach Jon Gruden, Indianapolis Colts coach Frank Reich, and other new head coaches, including Pat Shurmur of the New York Giants.
This provides coaches and general managers their first official opportunity to detail their strategies and outlines for the 2018 offseason, and how they plan to best position their teams for the Road to Super Bowl 53.
Players to Watch
While many tune into the combine to get their first glimpse of offseason workouts for the quarterback class, there are plenty of big names to be watching in the 2018 NFL Combine.
On Friday, the quarterbacks will take the podiums for media sessions, and on Saturday, they hit the field for on-field workouts. The biggest names to watch? Quarterback Sam Darnold (USC) and Josh Rosen (UCLA), two many have deemed to be battling for the #1 overall selection to the Cleveland Browns. Other names in this group include QB Baker Mayfield (Oklahoma), Lamar Jackson (Louisville) and Josh Allen (Wyoming).
Hitting the field for workouts on Friday will be the running backs, one of the deeper classes in recent history. Names to watch while the RBs workout include Penn State's Saquon Barkley, USC's Ronald Jones II, and San Diego State's Rashaad Penny, among others.
Official Schedule
The official schedule for the 2018 NFL Combine, which officially begins on Wednesday:
— Wednesday, Feb. 28: Media (head coaches and general managaers)
— Thursday, March 1: Media (running backs, offensive linemen)
— Friday, March 2: Media (quarterbacks, wide receivers, tight ends), on-field (running backs, offensive linemen, special teams)
— Saturday, March 3: Media (defensive linemen, linebackers), on-field (quarterbacks, wide receivers, tight ends)
— Sunday, March 4: Media (defensive backs), on-field (defensive linemen, linebackers)
— Monday, March 5: On-field (defensive backs)
---

Looking for travel packages, tickets and information for Super Bowl 53, including the 2019 Players Tailgate, the #1 Super Bowl weekend event?