2022 Players Tailgate Los Angeles
The Players Tailgate is rated the #1 event to attend 5 years in a row on Super Bowl Sunday.
Purchase Players Tailgate Tickets
You do NOT need a Super Bowl Ticket to get into the Players Tailgate
Stay and watch the game inside Hollywood Park Casino. The game will be showed at the casino.
About the Tailgate:
Bullseye Event Group's exclusive Players Tailgate at the Super Bowl has earned the reputation as the best Super Bowl pre-game experience, where over 50 active NFL players, celebrities and guests eat, drink and get entertained before the big game. Described as a culinary experience in itself with Americas top Culinary artists performing, The Players Tailgate features live performance by DJ Irie, open premium bars and all-you-can-eat dining with gourmet dishes prepared by 10+ Celebrity Chefs.
The Venue:
YOU CANT GET ANY CLOSER TO SOFI STADIUM!
The 2022 venue for The Players Tailgate, is located on the grounds of the Hollywood Park Casino property. A clear span indoor / outdoor structure will be constructed along with red carpet to transform the space into a once-in-a-lifetime tailgating experience. The Hollywood Park Casino property borders SOFI Stadium literally in the parking lot of SOFI Stadium.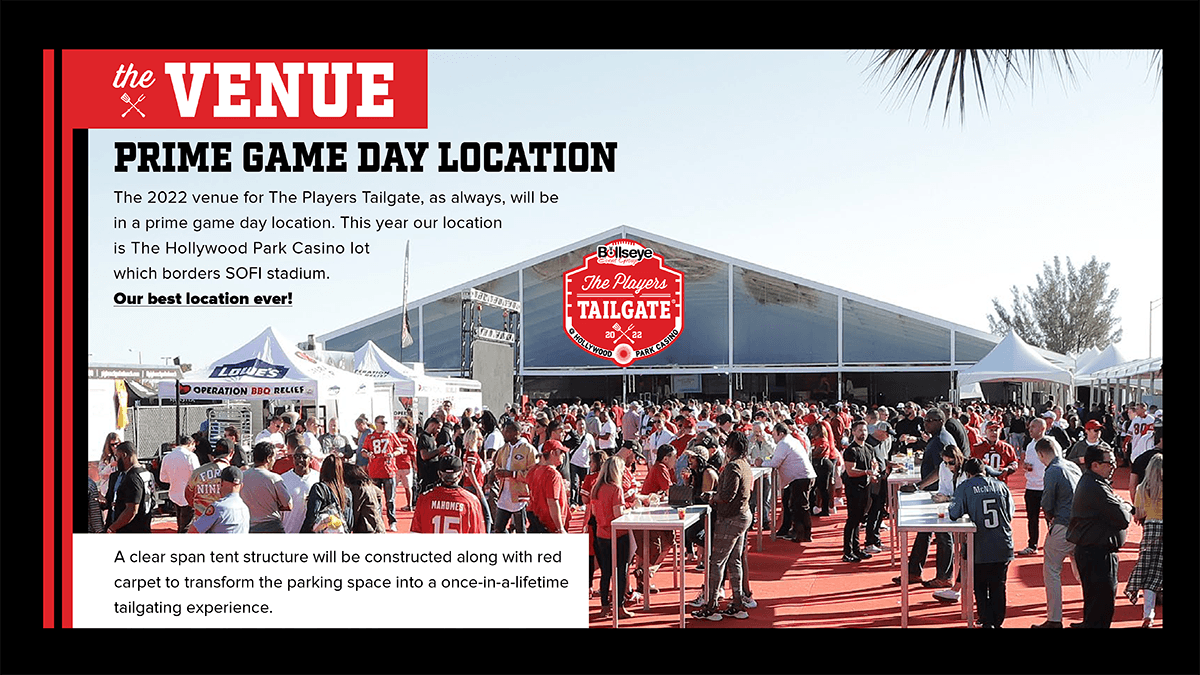 Purchase Players Tailgate Tickets
You do NOT need a Super Bowl Ticket to attend and all ages are welcome.
2022 Players Tailgate DJ Headliner: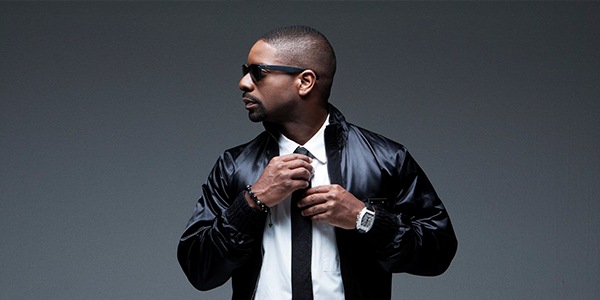 Official DJ of the Players Tailgate
As the first professional sports franchise DJ in the United States, DJ Irie is the official DJ of some of the most iconic brands in the world, such as Carnival Cruise Lines, the Miami Heat, Target, Mountain Dew Kickstart, Evian, Jamie Foxx and more, making himself one of the most established DJ's in the industry. At the 2017 Players Tailgate at Super Bowl LI, DJ Irie provided his world-class entertainment to help set the stage for the biggest and best pre-game tailgate in Houston before Super Bowl LI. In 2018 DJ Irie was donned "The Official DJ" of the Players Tailgate, 2019 will be his 3rd year for DJ Irie setting the vibe for this iconic event.
The Chefs: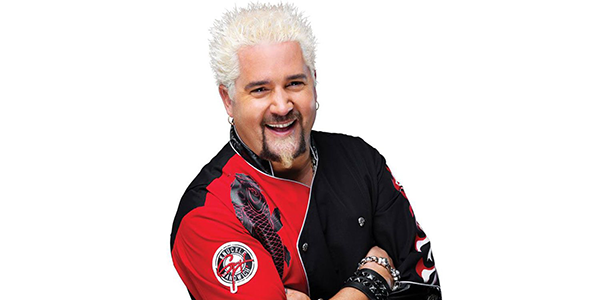 Guy Fieri: Host & Celebrity Chef for the 2016-2020 & the 2022 Players Tailgate Los Angeles
Guy Fieri, the most recognizable Chef in America, returns to bring his signature recipes and style as the headliner to an exclusive all-you-can-eat menu for The Players Tailgate attendees again in Los Angeles for the 2022 Super Bowl. This is Guy's sixth Players Tailgate serving as our host and Chef (2016-2020 & 2022) and each time he has upped the menu! Guy Fieri can be seen on television almost every day on the Food Network. His shows include Diners, Drive-Ins and Dives, Guy's Big Bite, Guy Off the Hook, Dinner: Impossible, Guy's Grocery Games, Rachael vs. Guy: Celebrity Cook-Off, The Next Food Network Star, Ultimate Recipe Showdown, The Best Thing I Ever Ate and Minute to Win It, just to name a few.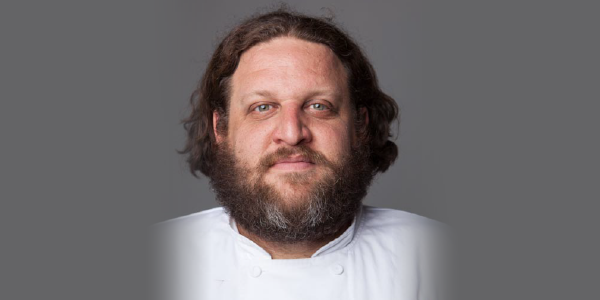 Aaron May: Celebrity Chef for 2015-2020 & 2022 Players Tailgate at the Super Bowl
2022 Chef Aaron May a top chef in America can prepare an incredible meal for 2 to 200 people, in order to considered one of the best caterers in America you need to be able to create a meal for 2200 and have it as good as that meal for 2 to 200. That is why Aaron May is considered the BEST caterer in the US. Aaron has been part of The Players Tailgate for the last 5 years. Chef Aaron May has ownership in Bullseye Catering Group where he makes his awesomeness available to you. Chef May is classically trained in Paris at the Ecole Ritz Escoffier and is inducted into the Arizona Culinary Hall of Fame in 2010 as a "Chef Extraordinaire." He has been featured on Food Network's wildly popular Diners, Drive-Ins and Dives and TLC's Best Food Ever. Chef May has garnered attention from national publications such as Food & Wine, Condé Nast Traveler, Sunset Magazine and USA Today. Given his passion for food and irrepressible creativity, is why he is considered one of the top caterers in America.
Todd English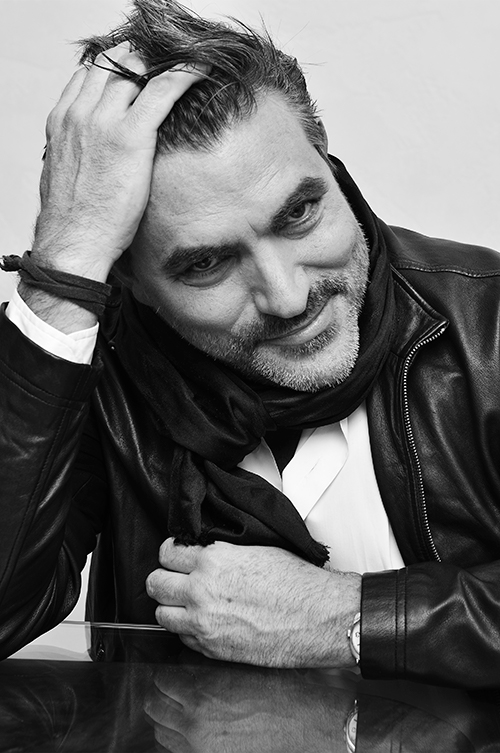 Todd English is a renowned chef/restaurateur. He is a four-time James Beard Award winner and inductee into the James Beard Foundation's "Who's Who in Food and Beverage in America." Todd has authored six critically acclaimed cookbooks, created the record-breaking housewares line, The Todd English Collection, and hosted the Emmy-nominated and James Beard award winning series Food Trip with Todd English. Todd English Enterprises includes over twenty innovative restaurants spanning the country and abroad, opening the first restaurant, Olives, in 1989. Other concepts include Figs, Todd English Food Hall, Tuscany, Bonfire, Todd English P.U.B, bluezoo, MXDC, and Todd's in Palm Beach.
Antonia Lofasa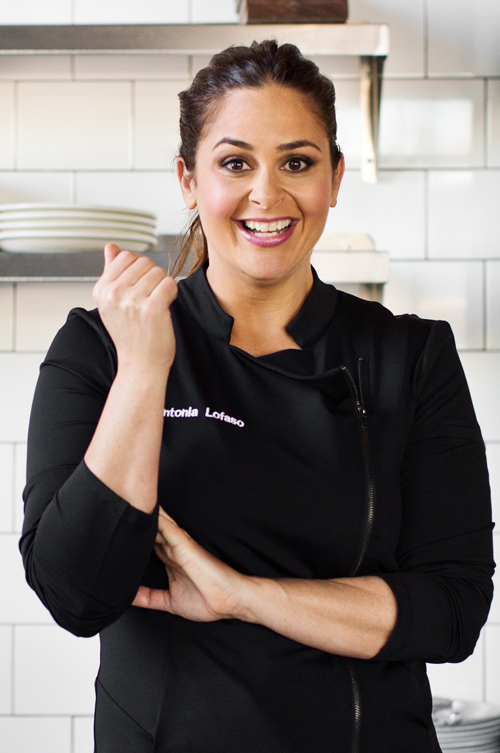 Antonia is our 1st female chef and has measured her success by her innate ability to understand her audience. She apprenticed under culinary legends and absorbed their sophisticated techniques. After rising quickly through the ranks at Wolfgang Puck's Spago. Antonia has quickly become one of America's most beloved chefs and is best known for her roles on Top Chef, CNBC's Restaurant Startup, Cutthroat Kitchen, Iron Chef America, Best Thing I Ever Ate and most recently, Food Network's Guys Grocery Games.
Richard Hales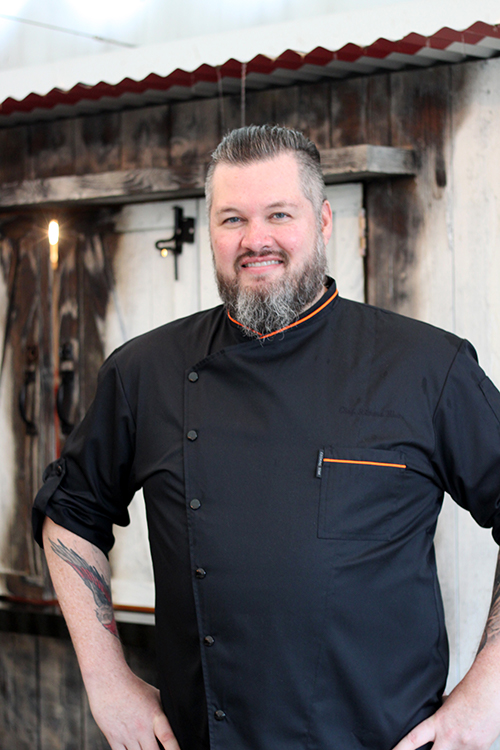 One of Miami's most successful chefs and restaurateurs. Hales has appeared on Food Network's Diners, Drive-ins and Dives, as well as co- hosted an episode of Diners, Drive-ins and Dives with Chef Guy Fieri, Guy's Grocery Games winning as an All-Star Chef DDD tournament, Americas's Best Bite for best burger, 24 Hour Layover with Anthony Bourdain, Fast Casual Nation, The Great Food Truck Race, The Daily Meal annual best in the country top 100 for Sakaya Kitchen, Blackbrick and Dim Ssam a gogo, and Food Network's Beat Bobby Flay. Hales has been nominated and awarded Top 50 Restaurant in America by Bon Appetit Magazine, Best Hotel Restaurant Miami, Best Fried Chicken, Best Brunch, Best Chinese Restaurant, Best Healthful Fast Food by Miami New Times, Top Food Truck in America Bon Appetit, South Florida Food 50 by Miami Herald, Chef of the Year and Restaurant of the Year nomination by Eater.
Ken Oringer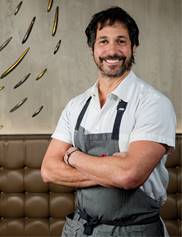 As one of Boston's most notable chefs and restaurateurs, Chef Ken Oringer began his career in San Francisco @ acclaimed dining destination Silks in the Mandarin Oriental Hotel. Traveler magazine named Silks "one of the top twenty restaurants in America," and raves followed in the Zagat Survey and Gourmet. Ken opened Clio in Boston within the first year, Clio was named "Best Newcomer of the Year" by Gourmet magazine and made John Mariani's respected list of "America's Best New Restaurants" in Esquire. The early success of Clio earned Ken a James Beard Award nomination for Best Chef Northeast four years in a row.Clio was named one of Gourmet magazine's "Top 50 Restaurants in America."
Jamie Bissonnette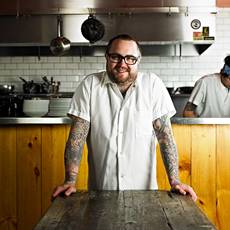 James Beard Award—winning chef and partner of Boston favorites Coppa, an Italian enoteca, Toro, the Little Donkey and Toro in New York City. Toro received rave reviews from outlets like The New York Times and New York Magazine. Jamie has taken the Toro concept and expanded it to Bangkok, Thailand. Bissonnette is a winner of the Cochon 555 nose-to-tail competition, was awarded the inaugural People's Choice: Best New Chef award by Food & Wine magazine.
Akira Back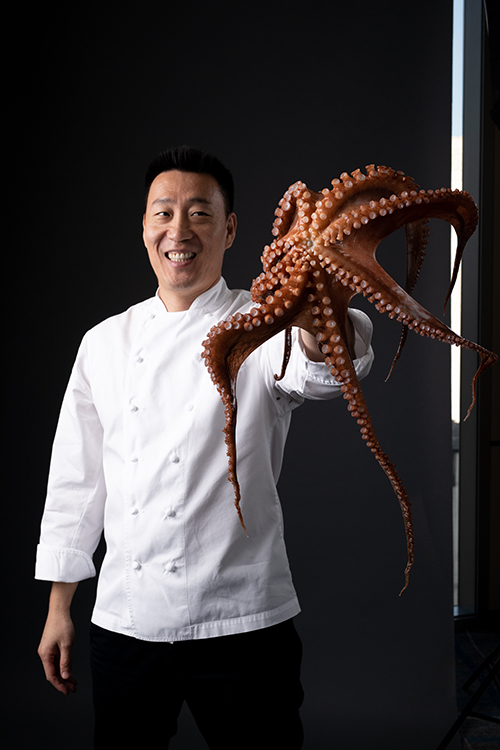 With 15 restaurants currently open worldwide in cities such as Las Vegas, Dubai, Toronto, Singapore, Beverly Hills, Seoul and another 12 restaurants set to open in the next 2 years in cities such as Paris, San Diego, San Francisco, Dallas , Saudi, Doha and Boston, Chef Akira Back has a global reach that is unmatched. Through his national and international locations, he has been able to bring diverse culinary influences acquired during his upbringing and through his global travels around the world through his illustrious 20-year culinary career.
Burt Bakman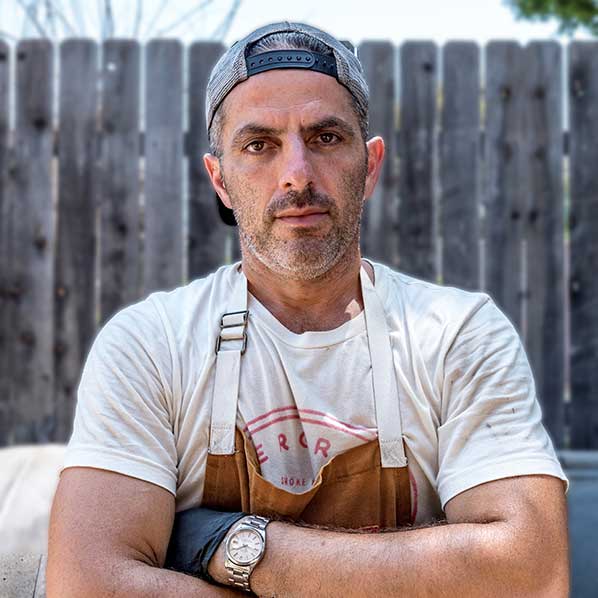 It begins deep in the heart of Texas, where Burt Bakman, an Israeli immigrant, found his calling to be a pitmaster. A quick business trip to the Lone Star State instead turned into a chance exploration of barbecue at its source, fostering a lifelong obsession in him to perfect the craft. Not a man to settle for second-best, Bakman determined to become one of the "greats" at smoking meat. When you sit down at SLAB and taste the marbled brisket for the first time or strike up a conversation over a shared plate of food, you'll know this experience has been worth the wait.
Players Tailgate Emcee:
Sage Steele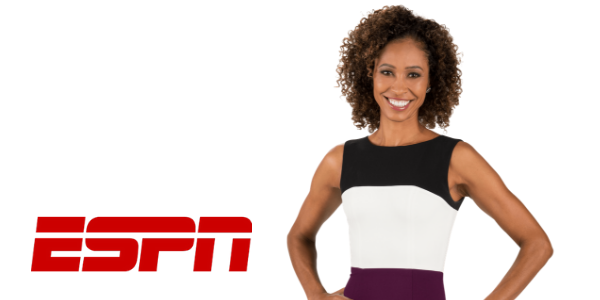 We take great pride in selecting the Tailgate Emcee for each Super Bowl. When you have had Michael Strahan, Erin Andrews, Lindsey Czarniak, Jaymee Sire and Charissa Thompson as your previous Emcee's, you have big shoes to fill. Historically we take our time to find an emcee who is on top of their game and one we feel our Players Tailgate guests enjoy. After several years of trying we were finally able to announce we had Sage Steele for our 2020 Emcee for the Players Tailgate.
Sage Steele is one of ESPN's most popular and respected commentators, currently serving as the anchor for the 6 p.m. ET SportsCenter with her co-anchor Kevin Negandhi. Steele also serves as the lead host for SportsCenter on the Road.Steele's lead role for SportsCenter on the Road includes on-site, day-long and pre-event coverage for the biggest sports events of the year, including the NBA Finals, the Super Bowl, World Series, the Masters, the College Football National Championship and many more. Steele was named SportsCenter on the Road host in September of 2016. Steele showed her great range in sports by formerly hosting NBA Countdown on ESPN and ABC for four seasons/ For five years prior to the NBA assignment, Steele was a full-time host of SportsCenter ESPN's flagship show, and had previously contributed to ESPN First Take, Mike & Mike in the Morning, and SportsNation. Steele hosted SportsCenter's daytime coverage of the NBA Finals in 2012 and 2013, and has covered every NBA Finals since 2012.
2022 Players Tailgate Menu is being planned 
Here's 2020 Menu
Chef Guy Fieri:
Chicken Guy! Crispy Chicken Tenders
22 signature sauces
Chef Aaron May:
Charcuterie Board
artisan meats & cheeses, pickles, jams & spreads
Chicago Style Vienna Hot Dogs
all the fixings
Chef Ken Orringer:
Little Donkey Raw Bar
lobster, crab, caviar
Chef Aaron May & Chef Danny Vargas:
Meat District Party Chicken Wings
mango habanero, teriyaki, crudite
Meat District OG Brisket & Short Rub Burger
martins potato roll, super sauce
Chef Todd English:
Duck Shawarma with Cherry Riata
Silky Yukon Potatoes
raclette, warm truffle pesto, shaved winter truffle
Chef Antonia Lofaso:
Scopa Italian Meatball Hero
burrata and pesto
Chef Richard Hales:
Miami Style Blackbrick Fried Chicken Dumplings
house made sweet & sour
Chef Burt Bakman:
SLAB BBQ Ooo Sandwich
brisket, cool coleslaw, tallow bun
Chef Scot Craig:
New Orleans Crawfish Beignet
from Nola's staple: Katie's Restaurant
Chef Adam Allison & Chef Jeff Krause:
Mixed Grill Fiesta Taco and Nacho Bar
Operation BBQ Relief:
Memphis Style Smoked Baby Back Ribs
Sanguich:
Cuban Sandwich
with house made city ham, lechon, mustard, pickles and fresh baked Cuban loaf
Ice Cream Novelties & Treats
Premium Bar:
Players Tailgate guests will be able to choose from the premium beer, wine and spirits options.
Purchase Players Tailgate Tickets
VIP Cabanas:
The 2022 Players Tailgate will feature limited inventory of reserved VIP Cabanas for parties of 12.
VIP Reserved Cabana for 12 includes:
Twelve (12) Players Tailgate tickets with VIP Reserved Cabana Access
One (1) Leather couch and one (1) table
Four (4) leather chairs
Meet & Greet with player at your private cabana
Photo with player and your group in your cabana
Hors D'ouvres
Dedicated bottle service with the following beverage package:

Two (2) Bottles of Premium Vodka
One (1) Bottle of Premium Tequila or Whiskey and Mixers (soda)
Premium bottled beer selection of your choice
Bottled water

VIP Hostess for Cabana
Charitable Partners: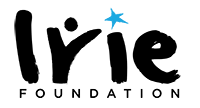 Irie Foundation works year-round to improve and create a positive impact on the lives of South Florida's at-risk youth. Through a number of proactive initiatives, we are committed to helping kids get on the right track and strive for successful futures. Currently in the process of building the all new Irie Rhythms Academy, a state-of-the-art music and technology center where children will have the opportunity to take part in music lessons, learn the art of photography, radio broadcasting, film, and the structure and processes of a professional recording studio at no cost to them.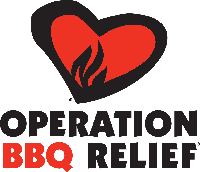 Operation BBQ Relief responds to natural disasters and other situations to help feed displaced residents and emergency personnel. The Players Tailgate is proud to partner with Operation BBQ Relief in cooking our Memphis Style slow smoked baby back ribs portion to our menu and bringing much needed awareness to what Operation BBQ Relief does for our Country in a time of need. As a charity of our choice a portion of the proceeds will help fund Operation BBQ Relief and families when disasters hit.