This is your opportunity to hang out on the sidelines as the NFL enters Week 5 of the season! Get up close and personal with some of your favorite players and experience the NFL atmosphere with Bullseye! Here is how YOU can go about winning sideline passes to the Week 5 matchup between the Indianapolis Colts and the Chicago Bears at Lucas Oil Stadium.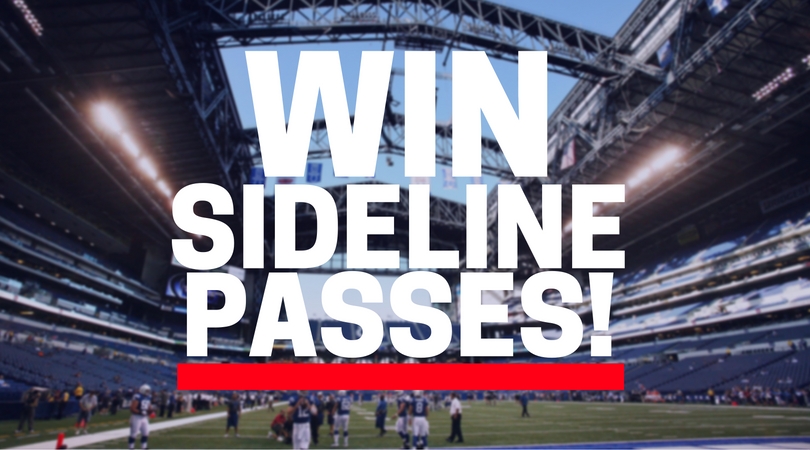 Who can win?
This is the easy part! ANYONE who has purchased Bullseye Colts VIP Tailgate tickets is eligible to win sideline passes to Sunday's Colts game vs the Chicago Bears!
How do I win?
You must purchase (or have already purchased) Colts VIP Tailgate tickets directly through BullseyeEventGroup.com. That's it! Pretty simple, right?
I bought tickets before the announcement. Am I still eligible to win sideline passes?
Yes! Any Colts VIP Tailgate tickets purchased for Week 5 vs. the Chicago Bears through Bullseye Event Group's website will be automatically eligible for the Bullseye Sideline Pass giveaway!
Winners will be notified Sunday. Good luck!