As we approach Super Bowl LI weekend in Houston, we begin constructing the greatest pre-game tailgate before the Super Bowl, the Players Tailgate. The Players Tailgate at Super Bowl LI in Houston features celebrity chef Guy Fieri leading an all-pro team of celebrity chefs in the creation of an incredible menu, ESPN's Jaymee Sire will emcee the event and world-renowned DJ Irie will bring the entertainment. Over 30 active players will also be in attendance, hanging out with our Players Tailgate VIP guests.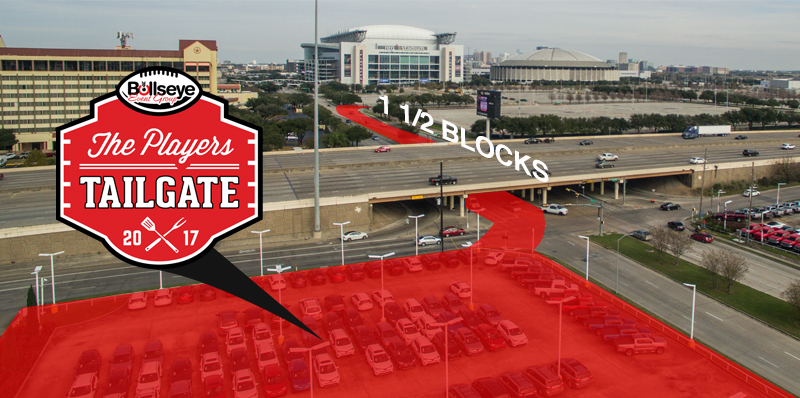 Fox News Travel recently listed their top 5 "over-the-top" Super Bowl weekend parties and getaways, with #1 on the list being, you guessed it, the 2017 Players Tailgate at Super Bowl LI in Houston.
"A Super Bowl party is just a get together without the right munchies. So why not go to a pre-game party hosted by one of the country's most famous chefs? Guy Fieri is the official 2017 Players Tailgate chef at the Super Bowl in Houston, and he'll be serving up some satisfying eats from an all-star menu. The Players Tailgate will feature "an open premium bar and all-you-can-eat dining with gourmet dishes." And it's less than two blocks away from the stadium." – Fox News Travel
To read the rest of the article from Fox News Travel, click here.
Get your tickets TODAY for the best pre-game tailgate before Super Bowl LI in Houston! Located just 1.5 blocks from NRG Stadium, the 2017 Players Tailgate at Super Bowl LI features an all-star culinary experience created by celebrity chef Guy Fieri, ESPN's Jaymee Sire, entertainment from the world-renowned DJ Irie, over 30 active and former NFL players and more. Get your tickets now!