With other sports seasons suspended or canceled due to the COVID-19 novel coronavirus, the NFL's offseason is taking center stage. We're taking a look at the breaking news and offseason storylines from the league that never sleeps.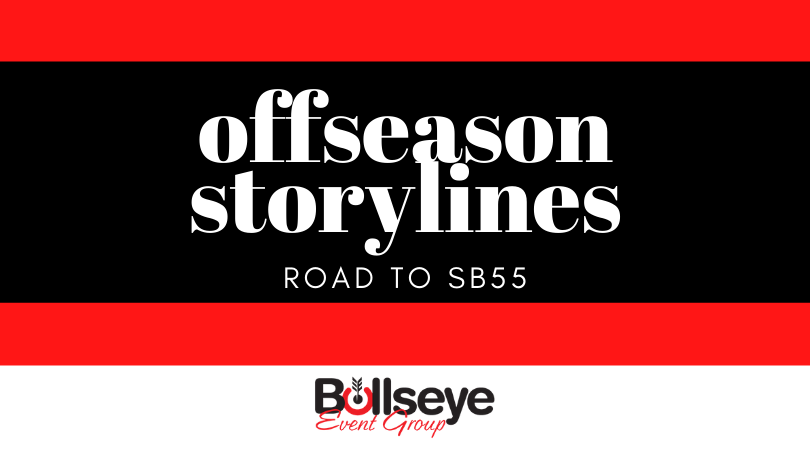 TB12-to-TB
"The Tampa Bay Buccaneers are the expected landing spot for quarterback Tom Brady, barring any unforeseen circumstances, sources told ESPN's Adam Schefter and Jeff Darlington.
The news comes after Brady said goodbye to the New England Patriots in a series of Instagram posts on Tuesday, ending his 20-year run with the only NFL team he has ever known.
Brady, 42, leaves New England with six Super Bowl rings and 41 playoff starts since 2001."
Read the full story on ESPN.com
Philip Rivers joins Indianapolis Colts
"Former Los Angeles Chargers quarterback Philip Rivers will reportedly return for his 17th season in the NFL but with a new team for the first time in his career.
The 38-year-old will sign with the Indianapolis Colts on a one-year deal worth about $25 million, according to Ian Rapoport of NFL Network. Daniel Jeremiah of NFL Network noted, though, Rivers intends to play beyond the 2020 season."
Read the full story at Bleacher Report
Teddy Bridgewater joins Panthers; Cam Newton to seek trade
"On the same day the Carolina Panthers gave Cam Newtonpermission to seek a trade that he says he didn't ask for, the team agreed to give free-agent quarterback Teddy Bridgewater a three-year, $63 million deal, a source told ESPN's Adam Schefter.
Bridgewater is guaranteed $40 million in the first two seasons, a league source told ESPN's Dan Graziano."
Read the full story at ESPN.com
Dallas Cowboys interested in adding former Broncos, 49ers WR
"The Cowboys re-signed Amari Cooper this week, but Randall Cobb is off to Houston and that leaves them with a hole to fill in their receiving corps.
One option to fill that hole appears to be Emmanuel Sanders. Jane Slater of NFL Media reports that the team has expressed interest in Sanders and that Sanders, who went to college at SMU in Dallas, has interest in playing for the team."
Read the full story on Yahoo! Sports
---

Looking for travel packages, tickets and information for Super Bowl 55, including the 2021 Players Tailgate, the #1 Super Bowl weekend event?