Just as the football season winds down following the Super Bowl, the new league year is set to begin in just a few weeks. The first step on the road to Super Bowl 55 in Tampa in 2021? The 2020 NFL Combine.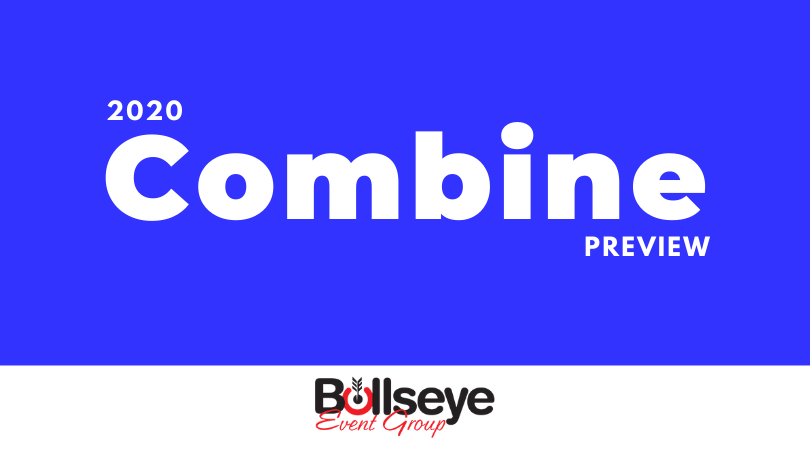 While some teams are sending their entire staff to take part in the NFL Combine, others are only sending scouts — but the importance all remains the same when it comes to evaluating the next level of talent coming to the NFL in the 2020 draft. Here's a quick breakdown of the schedule and positional breakdowns of each day at the combine.
QB, TE, WR — Thursday, February 27th — 4-11 p.m. ET
As each team prepare to take the first step on the Road to Super Bowl LV in 2021, the key position those on the oustide-looking-in is the quarterback.
Everyone looking for the new league MVP Lamar Jackson or Super Bowl MVP Patrick Mahomes will want to pay close attention to the first day of the combine, now taking place in primetime. Alongside QBs, pass catchers will take center stage as wide receivers and tight ends will work out as well.
OL, RB, ST, PK — Friday, February 28th — 4-11 p.m. ET
On Friday night, special teams and offensive big men will take the spotlight, along with those looking for the next Alvin Kamara or Melvin Ingram. Following the special teams and linemen, running backs will take center stage in the workout portions.
DL, LB — Saturday, February 29th — 4-11 p.m. ET
Those looking to bolster their defensive front seven will want to pay close attention on the third day of the combine, as defensive linemen and linebackers will work out for scouts, in hopes of finding the next Darius Leonard, Dee Ford or Jadaveon Clowney.
DB — Sunday, March 1st — 2-7 p.m. ET
On the final day of the combine, the always skilled defensive backs will take center stage. And while many teams will be looking for the next Richard Sherman or Tyrann Mathieu, plenty of teams will just be looking to bolster their passing defensive in a pass-first league.
---

Looking for travel packages, tickets and information for Super Bowl 55, including the 2021 Players Tailgate, the #1 Super Bowl weekend event?