Nearly two weeks away from a tradition unlike any other, the 2017 Masters promises to be one of the most competitive and exciting tournaments to date. What are some of the experts saying about their predictions on this year's edition of the Masters at August National?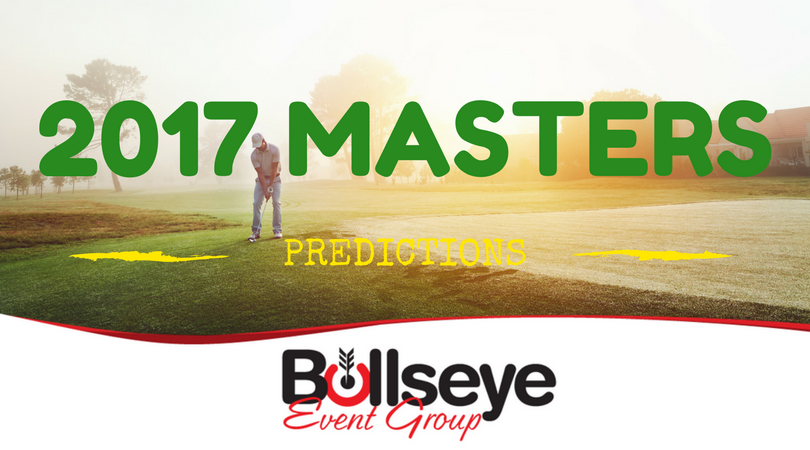 Michael Bamberger, senior writer for Sports Illustrated
"Sergio (Garcia). Just when you didn't think it was possible. I've been watching some Ballesteros and Olazabal Augusta highlights recently. There is a Spanish style of golf that is all its own, and Sergio has it in spades, despite the lack of art with the putter. But with his driving game and iron play, coupled with his low expectations, he could surprise himself and the rest of us, too (present company excluded)." – via Golf.com
Kyle Robbins, staff writer for SBNation Golf
"The Japanese young gun isn't just beating everyone, he's blowing dudes off the face of the earth. In his four wins to close 2016, his margin of victory totaled 19 shots. Sure, a couple of those events were in Japan and another was Tiger's Hero World Challenge in the Bahamas. But I don't care if you're playing mini-tour events, ethering the field four times in five starts like that is insane. So, why now, what changed for Hideki? He figured out how to putt. Matsuyama's always been a brilliant tee-to-green player, but he was 103rd on tour in strokes gained putting in 2016. If he keeps that pace up this season, he's gonna win The Masters. By, like, a lot." – via SBNation
Elizabeth Bethel, staff writer for FanSided Network
"The competition is intense. There's very little room for mistakes. Winning The Masters isn't easy. Those who win the tournament more than once are among golf's most elite and entitled to claim a very special place in the game's history. My prediction: The 2017 Masters champion will be a previous winner." – via FanSided
The golfers have got their invites, do you have your tickets? It's time to make your plans for the 2017 Masters with our Gate 6 Hospitality Travel Packages. To learn more, click here.