And thus, the regular season comes to an end. The 16 weeks of heated competition, followed by wild-card, divisional and championship weekends we won't soon forget. On Sunday afternoon in Santa Clara, California, it came down to two: the Denver Broncos and the Carolina Panthers.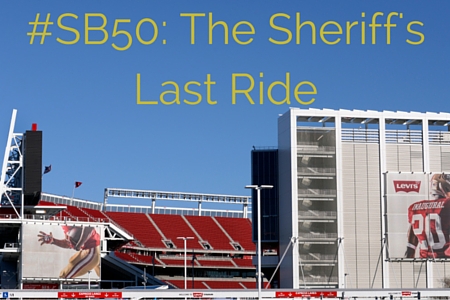 The Denver Broncos walked away Super Bowl 50 champions, 24-10 winners over the Carolina Panthers. And in a season that saw turmoil following injury, former Indianapolis Colt Peyton Manning walked away with his second Super Bowl victory, in what could be his final game of his career.
"All I know is, I'm going to go out tonight and drink a lot of beer…drink a lot of Budweiser," Manning said to CBS Sports analyst Jim Nantz when asked about pondering retirement.
Despite possibly being Manning's final game as a player, it was the Broncos defense that stepped up and dominated the game. Broncos linebacker Von Miller, who would go on to be named Super Bowl 50 MVP, recorded six tackles, 2.5 sacks and a forced fumble, which ended up leading to the game-clinching touchdown for the Broncos.
Carolina Panthers quarterback and league MVP Cam Newton, who had been phenomenal all season, struggled in Super Bowl 50, garnering only 265 yards and one interception on 18-of-41 passing. Newton was hurried over 20 times in the game, being hit 10 times and sacked 7 times.
Moving forward, the question becomes not if, but when, the Denver Broncos will be handing the reins over to quarterback Brock Osweiler. But for now, the Broncos will enjoy their moment as world champions. And their moment, to drink a lot of Budweiser.
Sad the NFL season is over? Don't be! Just because the season is over, doesn't mean it's too early to get started on your football experiences for next season! Check out our Indianapolis Colts London Travel Package! Complete with a private air charter, a game ticket, a four-night stay in a deluxe hotel, pregame tailgate festivities and more! Let's keep thinking positive…think football!