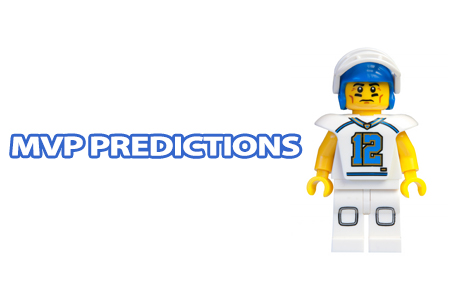 As we look forward to crowning the new Super Bowl victors, speculation about the next MVP begins to heat up. Who will be named this year's most valuable player? The NFL's most valuable player award is the pinnacle of personal achievement awards in the league. Debate always swirls around who will win, and who should win. It's never certain, what makes one player or another worthy of the title. What should be the proper criteria for even determining who could win? We reviewed this year's top MVP candidates heading into the first week of the playoffs, and chose the three most likely candidates.
Carson Palmer

The quarterback for the Arizona Cardinals has been quiet, yet mighty. Carson Palmer has led his team to a respectable 13-3 season, the best of his career. It makes him one of the top two quarterbacks in the league going into the playoffs.
Coming off of a season-ending knee injury in 2014, Palmer has led his team to victory after victory. Going into the playoffs, he says the finger injury is no longer a concern. So, he should be able to continue his great season moving forward. The Cardinals nabbed the NFC West title and clinched a first-round bye in the NFC playoffs. Palmer's 34 touchdowns thrown ranks third in the NFL. Palmer himself ranks in the top four in every statistics as a quarterback, including yards (4,542) and rating (106.8).
If the Cardinals go far in this year's post-season, not only would Palmer be an unsurprising choice for NFL MVP. But, he'll also qualify for the NFL's Comeback Player of the Year award, if he doesn't make it to Super Bowl 5o.
Cam Newton

The Panthers didn't get to keep their loss-less season. But that doesn't mar their otherwise spectacular regular-season run. Despite losing their first game to the aforementioned Atlanta Falcons in week  16, the flashy quarterback in Carolina is still having a career season for his possible Super Bowl 50 bound Panthers.
Cam Newton is also more than just a guy who throws the ball. In week 16, on an 8-yard touchdown scramble, Cam Newton became the first quarterback in NFL history to record over 30 passing touchdowns and eight rushing touchdowns in one season. That's more in one season than the legendary Randall Cunningham or Michael Vick can boast. Also note, Newton has been doing so all season without his number one receiver in Kelvin Benjamin.
Carolina's unexpected power-house status isn't limited to their offense. Don't go so far as to discount how Carolina's defense has aided in the Panther's quest for the NFC's top seed. But it has been Newton, as the energetic and youthful spark, who has created what every team needs in a franchise quarterback. Without a doubt, Newton leads the league's MVP race at the start of the playoff madness, and it's hard to see him being surpassed.
Tom Brady
Tom Brady? An MVP favorite? What a surprise! No? As long as Tom Brady has football gear on he's considered to be a favorite for the Super Bowl MVP. More than any year previously, the Patriots relied on their veteran quarterback.
After a widely publicized off-season that saw a four-game "Deflategate" suspension, public backlash and that same suspension overturned by a federal judge, it looks as though Brady channeled his frustrations into one of the best seasons of his career. He threw for NFL-high passing yards and touchdowns. Brady has led his Patriots to an AFC-best 12-4 record. All of these numbers are in spite of losing players like Dion Lewis and Lagarrette Blount for the season, and receivers Julian Edelman and Rob Gronkowski for a few games.
Brady has cemented himself in both the MVP and Super Bowl conversation for the better part of the past decade. This year is like any other year in his storied NFL career.