Heads Up, Corporate Event Planners. If you're looking for a way to reward your employees or impress a potential client, we can help.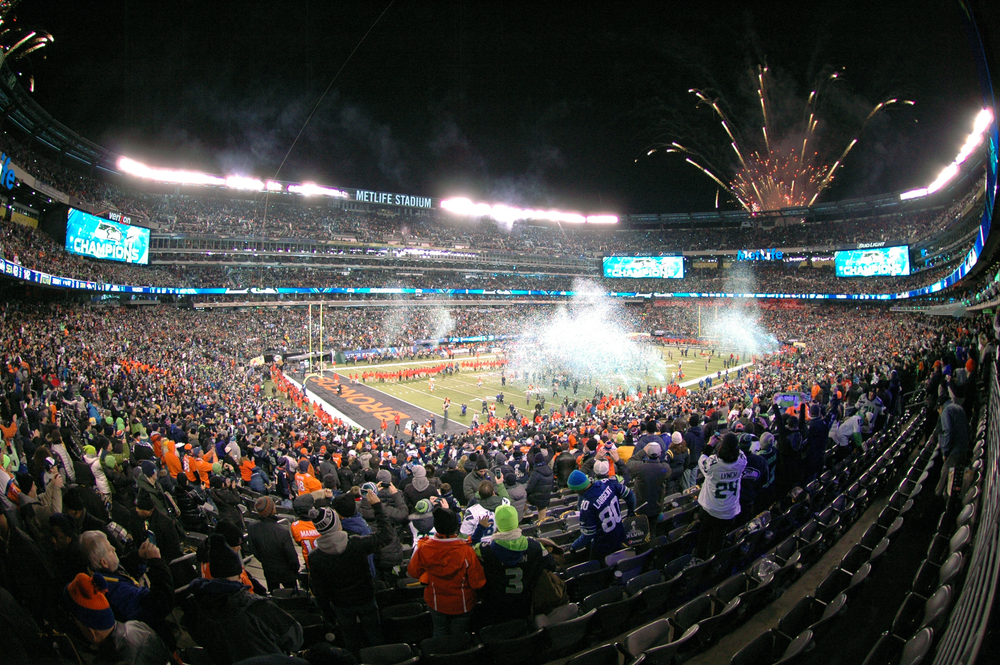 As one of the nation's leading Sports Travel package provider and event ticket companies, we have an extraordinary way for your company to offer your clients and staff experiences and memories that will make a lasting impression.
Bullseye Event Group is known for selling travel packages to big ticket sporting events such as the Super Bowl and the Masters that feature the best hotels, the best hospitality and the best entertainment. We offer exclusive travel and ticket packages that cater to businesses and corporations  – we also custom design any package for any group size upon request, taking the work out of sourcing your event experience. Bullseye can also arrange for individual tickets to a wide number of events across the country, including concerts, theatre, college football -and more. Here are some great ideas:
Say you have a top client you are looking to reward for their loyalty and business. On sale now are exclusive Super Bowl XLIX Travel experiences for your clients and their guests that would take them to Arizona this January to enjoy not only luxurious accommodations like the Camelback Inn, but the PGA Tour's WM Phoenix Open, Bullseye's own exclusive Players Super Bowl Tailgate, round trip game day transportation to the University of Phoenix Stadium, plus upper level end zone tickets to the biggest NFL game of the year.
Customize a five-star travel and event experience for your upper-level staff or as a reward for a top sales employee. With our help, you can customize these Super Bowl XLIX Travel Packages for as many people as you wish. We can work with all types of budgets, as well as help you coordinate personalized dining experiences, exclusive entertainment and much more.
Treat a potential client to the ultimate football fan experience. Bullseye is also the Official Events and Travel Partner of the Indianapolis Colts, and hosts The Colts VIP Tailgate before every Colts home game. We can arrange for you to party with local legends and celebrities, enjoying a five-star, all-you-can-eat and drink menu of tailgate favorites AND get you seats to a 2014 season Colts home game …. with one phone call to our customer service specialists.
Let Bullseye plan your holiday party this year at the Colts VIP Tailgate. The Colts play the Houston Texans at Lucas Oil Stadium on December 14, 2014.Treat your entire staff to not only an extravagant tailgating experience, but a Colts game, too. Now that's a party they won't soon forget!

On Sale NOW. If you are looking for a nontraditional way to celebrate your employees, give an incentive to your customers – even take a corporate retreat with your upper-level management, Bullseye Event Group has everything you need for a complete booking and travel experience, whether you purchase one of our standard sports travel packages or customize a Super Bowl XLIX experience for you and your guests. Give our customer service specialists a call at 888-900-6564 for more information on pricing, availability and personalized service.
About Bullseye Event Group
Bullseye Event Group is the Official Events and Travel Partner of the Indianapolis Colts. As one of the nation's leading Sports Travel package provider and event ticket companies, Bullseye Event Group is a secure, official source for travel, hotel, pregame parties and tickets, and a direct, dependable source for The Colts VIP Tailgate, Super Bowl XLIX packages, The Players Super Bowl Tailgate, The Masters and event tickets, delivering unforgettable experiences to fans nationwide. Contact us by posting a comment below or by calling 888-900-6564.
Super Bowl 48 photo by Jai Agnish, shutterstock.com