As we enter the month of April, a new aspect of the NFL offseason comes into play with the upcoming schedule release and the 2017 NFL Draft. So what teams walk away the biggest winners from the NFL free agency frenzy?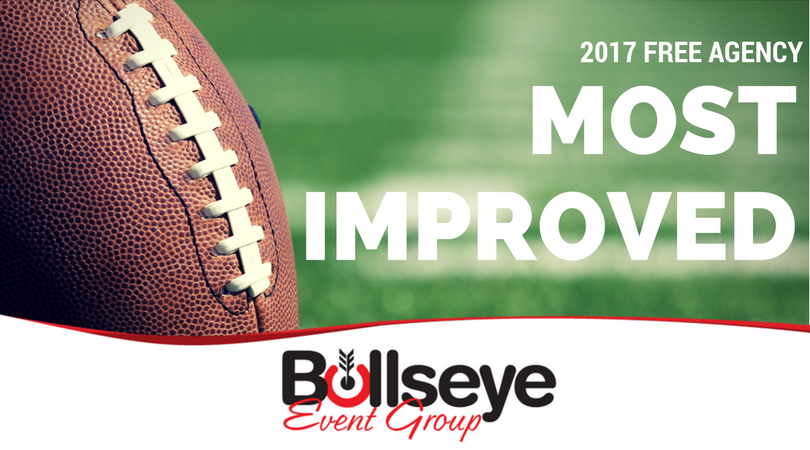 New England Patriots
Yes, apparently it's possible to not only win the Super Bowl, but to also be the most improved team of the offseason thus far. The reigning Super Bowl LI champions have substantially reloaded their roster, on both sides of the football. In trading for former New Orleans Saints wide receiver Brandin Cooks and former Indianapolis Colts tight end Dwayne Allen, as well as signing running back Rex Burkhead, the Patriots have added depth to their armory of weapons for quarterback Tom Brady.
On the defensive side of the ball, the Patriots managed to keep defensive leader Dont'a Hightower, while also adding the best cornerback on the market, Stephon Gilmore, and former Carolina Panthers defensive end Kony Ealy. With this roster, and their reigning crown, the Patriots look like the early Super Bowl LII favorites on paper.
Jacksonville Jaguars
We know, it's the Jaguars. But listen. For the second straight year, the Jags have seemed to continue to bolster their talent and depth on the defensive side of the ball. "They signed one of the best — if not the best — defensive linemen in free agency (Calais Campbell) and the best cornerback (A.J. Bouye). They will be huge impact players, and bringing in this kind of talent is a good place to start this offseason." – Daniel Jeremiah, NFL.com.
New York Giants
The New York Giants spent their offseason apparently reloading for a Super Bowl run of their own. Not only were the Giants able to retain premiere defensive playmaker Jason Pierre-Paul, but they were also able to bolster their offensive talent. With the signing of wide receiver Brandon Marshall, quarterback Eli Manning now has two premiere targets on each side, opposite Odell Beckham Jr. And signing a guy like offensive lineman D.J. Fluker doesn't hurt, either.