Fresh off their bye week and looking to start anew on the 2017 NFL season, the Indianapolis Colts were once again at home in Week 12, facing the division-rival Tennessee Titans.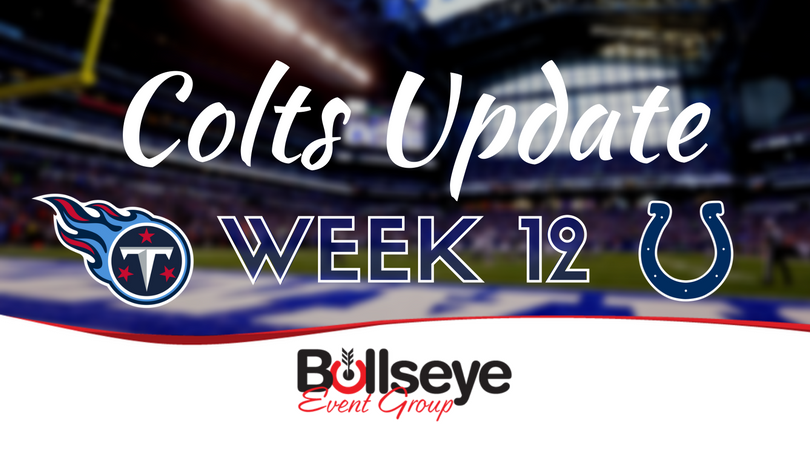 — Déjà Vu —
For the 9th time in the team's 12 games this season, a halftime lead turned into a late-game loss for the Colts, as they would squander a 16-6 lead late in the 4th quarter, resulting in a 20-16 victory for the Tennessee Titans.

2017 Colts: 8th team since 1940 to lose at least 6 games in a season after leading at halftime.

— Scott Kacsmar (@ScottKacsmar) November 26, 2017


A late-game fumble by Marlon Mack in their own territory ultimately doomed the Colts, who before had not only the score on their side, but momentum as well, forcing two interceptions and giving the offense every opportunity to put the game away. Mack's fumble would give the Titans the ball at the four yard line, leading to a Titans touchdown just seconds later.

— Defense Showing Signs —
The lone bright spot, week in and out, is seemingly the youthfulness and potential on the defensive side of the ball for the Colts.

That's the first career interception for Nate Hairston. It marks the first time the @Colts have intercepted two passes in the first half of a game dating back to Nov. 16, 2014 against New England.

— Matt Conti (@ColtsConti) November 26, 2017


Despite not managing to get to the quarterback for the entirety of the game, the young Colts defense forced two bad decisions by Titans quarterback Marcus Mariota due to pressure, leading to an interception for two of the season's biggest stars for Indy, cornerbacks Nate Hairston and Rashaan Melvin.

— Looking Forward —
The Colts will hit the road in Week 13 to take on the AFC South-leading Jacksonville Jaguars, before making yet another trip in Week 14, this time to Buffalo to take on the Bills.
---

The Colts VIP Tailgates are BACK for the 2017 Indianapolis Colts season! With a new general manager and a re-shaped roster, the Colts look to start anew and make a triumphant return to the NFL Playoffs. Don't leave your pre-game plans up to the Indiana weather. Get your 2017 Colts VIP Tailgate tickets today! 
Purchase Colts VIP Tailgate Tickets