Riding an emotional wave of a week following a victory in Week 9, the Indianapolis Colts returned home to take on the AFC-rival Pittsburgh Steelers in Week 10 of the 2017 NFL season.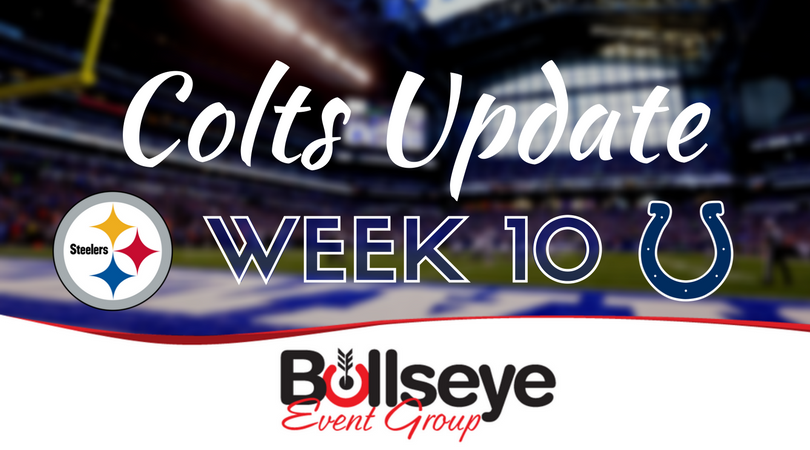 (Another) Second-Half Stumble
In a game that was looking to be one of the biggest surprises of Week 10, the Colts had jumped out to a 17-3 lead over the 6-2 Steelers, with quarterback Jacoby Brissett leading the attack. However, after a fluke interception that was deflected off of tight end Jack Doyle's shoulder pad, the tide began to turn for the Colts.
Jacoby Brissett has 9 Pass TD this season. 4 have been at least 60 yards (tied for most in NFL with Alex Smith).

Last Colts QB with four 60-yd Pass TD in a season: Johnny Unitas (1966). pic.twitter.com/3pkPrOoEKn

— ESPN Stats & Info (@ESPNStatsInfo) November 12, 2017
After containing the aerial attack of the Steelers for most of the game, quarterback Ben Roethlisberger and his all-pro receiving corps came alive in the second half, tossing a quick-strike touchdown to rookie standout JuJu Smith-Schuster before lobbing up the game-tying touchdown to tight end Vance McDonald late in the fourth.
Finally, with seconds to go, the Steelers would march down the field and give kicker Chris Boswell the game-winning attempt from 33-yards out, giving Pittsburgh the narrow victory, 20-17, and dropping the Colts to 3-7 on the year.
Glimmers of Improvement
It wasn't all bad news for the Colts in Week 10. Despite missing a handful of their starting players on both sides of the ball, players like Donte Moncrief, Chester Rogers and Jabaal Sheard stood out for the team, proving that despite the record, this team is getting better when it comes to the fundamental aspects.
I like Sheard/Simon/Mingo as OLB1/2/3, but I'll REALLY like them as OLB2/3/4 in the future.

Same with Farley. He's a nice Safety, but will be a phenomenal 3rd option behind Hooker & Geathers.

Same with Brissett… you get it.

— Jeremy Stevenson (@MyColtsAccount) November 12, 2017
Looking Forward
The Colts get some much needed rest in Week 11 as the team will take their bye week. The team will return to action at home on Sunday, November 26 against the divison-rival Tennessee Titans.
---

The Colts VIP Tailgates are BACK for the 2017 Indianapolis Colts season! With a new general manager and a re-shaped roster, the Colts look to start anew and make a triumphant return to the NFL Playoffs. Don't leave your pre-game plans up to the Indiana weather. Get your 2017 Colts VIP Tailgate tickets today! 
Purchase Colts VIP Tailgate Tickets