As the Indianapolis Colts were coming off one of the worst defeats in recent history in Week 7, the team took a short drive down I-74 in hopes of setting their road to the 2017 NFL Playoffs back on track against the Cincinnati Bengals.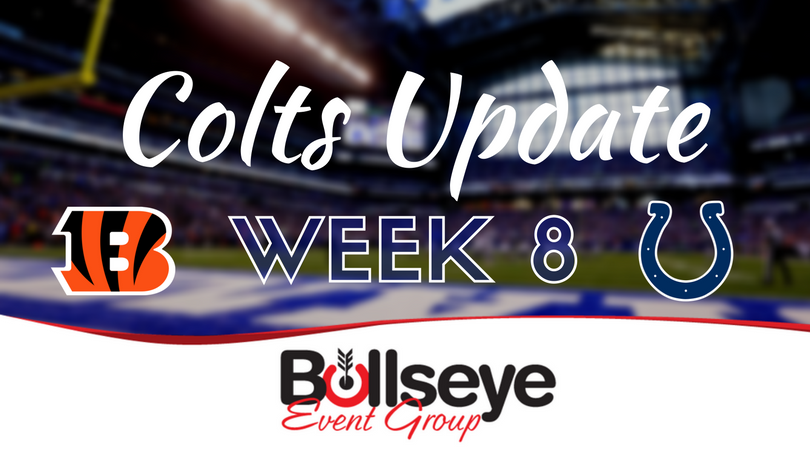 Better.. But No Dice
After a 27-0 shutout at the hands of the Jacksonville Jaguars in Week 7, the Indianapolis Colts traveled to Cincinnati on Sunday to look to right the ship. And as close as the team would come, another 4th quarter loss would ultimately doom the Colts to fall to a 2-6 start, their worst since the 2011 season.
Leading 23-17 late in the game, quarterback Jacoby Brissett, who finished the day with 233 yards and two touchdowns, threw his one interception, leading to a pick-six for the Bengals, a 24-23 victory that would ultimately seal the team's fate.
Jack's Back
Despite a decent outing from Brissett, it was tight end Jack Doyle who shined in Week 8, finishing the game with 12 receptions for 121 yards and one touchdown.
Jack Doyle: 12 catches, 121 yards and a touchdown.

— Cody Felger (@CPFelger55) October 29, 2017
Looking Forward
The Colts will hit the road again, traveling to Houston in Week 9 to take on the Texans, before coming home to take on the Pittsburgh Steelers.
---

The Colts VIP Tailgates are BACK for the 2017 Indianapolis Colts season! With a new general manager and a re-shaped roster, the Colts look to start anew and make a triumphant return to the NFL Playoffs. Don't leave your pre-game plans up to the Indiana weather. Get your 2017 Colts VIP Tailgate tickets today! 
Purchase Colts VIP Tailgate Tickets