The Indianapolis Colts were participants in the NFL's first International Series game of the season, as the team took on the Jacksonville Jaguars at Wembley Stadium in London. After falling to the Jags 30-27, the Colts now head back for the United States with a 1-3 record.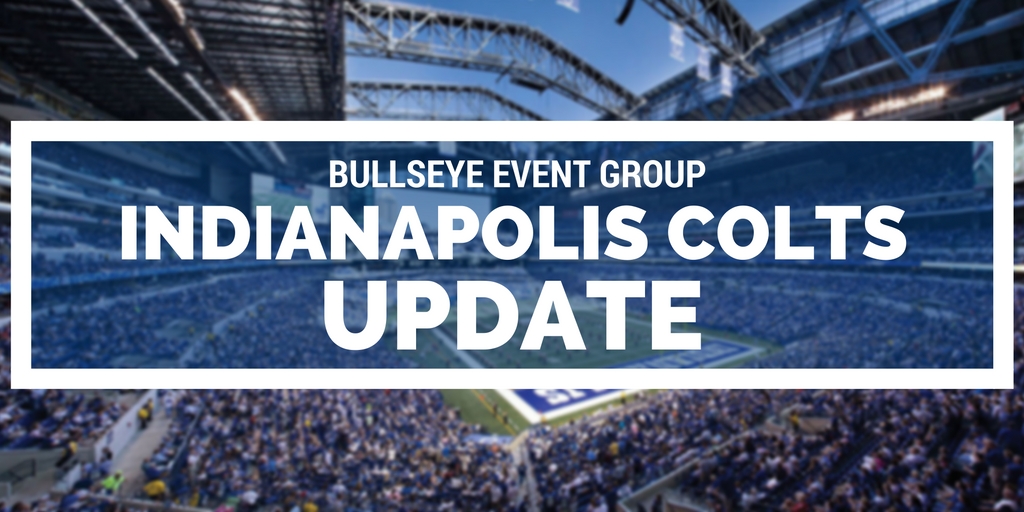 Luck, No Luck
The Colts are doing quarterback Andrew Luck no favors. Luck has showed fans that his offseason work on sliding, protecting himself and making smarter decisions with the football was worth the scrutiny. The team around him, however, is upending the QB's great start to 2016.
A live look at the @Colts receivers this morning in #London.

(Sorry, @RapSheet). pic.twitter.com/hwioQsfLP9

— Bullseye Event Group (@Bullseye_Event) October 2, 2016
Luck is taking a league-high number of hits in the pocket, has the least amount of time to throw, and on Sunday against Jacksonville, saw multiple footballs dropped. It was apparent early in the game that it would be a frustrating campaign, as Luck had passes dropped by Dwayne Allen multiple times, Josh Ferguson, Chester Rogers and Phillip Dorsett.
Zero Focus
Luck admitted that he and the team were "not focused" on Sunday's matchup in London, which leads fans to wonder if the International Series served as more of a distraction that originally believed. After the game, Luck was candid in his frustrations with the media, telling reporters "I'm tired of 'almost,' I want to win."
Andrew Luck with one of his more pointed quotes today: pic.twitter.com/WxJNGK6lF0

— Zak Keefer (@zkeefer) October 2, 2016
Looking Forward
The Colts head back to the States to face the Chicago Bears on Sunday at Lucas Oil Stadium. A matchup that previously seemed to favor the Colts, Bears backup QB Brian Hoyer looked good in leading his team to a victory on Sunday over the Detroit Lions, a team the Colts fell to in week 1.
Heading to Indianapolis for the Colts vs. Bears this Sunday? Get your tickets to the Colts VIP Tailgate! All you can eat buffets, premium top-shelf open bar, Colts cheerleaders, former Colts players and more! 
The 'Road to Super Bowl LI' in Houston is here! As the NFL marches through the season, set your tailgating plans! Tickets for our Colts VIP Tailgate and the 2017 Players Tailgate at Super Bowl LI in Houston available NOW!