As the Indianapolis Colts traveled to the frigid city of Minneapolis, MN to take on the Minnesota Vikings, the quest for the AFC South took another hit for the team, despite dominating the Vikings wire to wire. This week's Colts Weekly Update presented by Bullseye Event Group.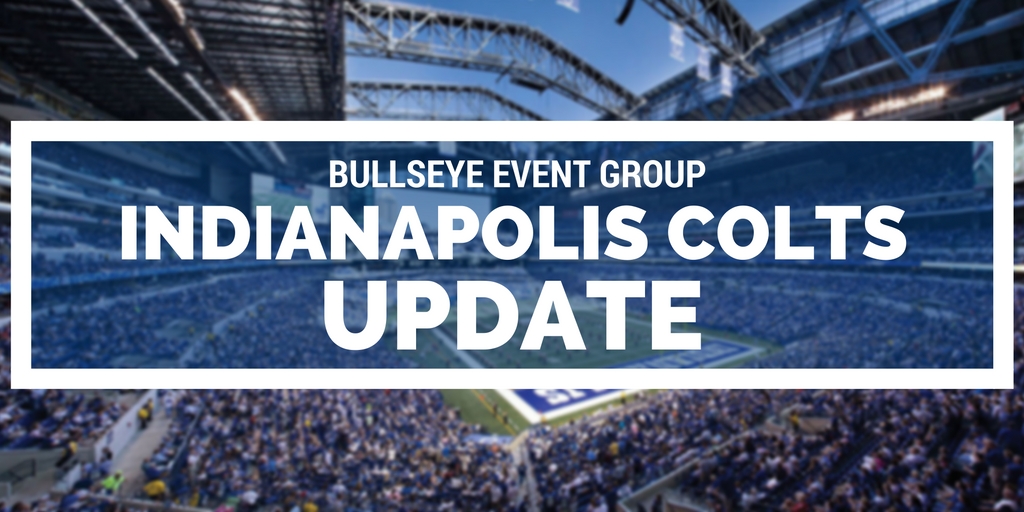 Flawless Victory
The Indianapolis Colts dominated the Vikings #1-ranked defense on Sunday, heading home with at 34-6 victory.
Colts quarterback Andrew Luck put together his most complete performance of the 2016 campaign, completing 21 of his 28 passes, for 250 yards and two touchdowns, before taking a seat in the 4th quarter. Running back Frank Gore also ran for 101 yards on 26 carries, marking the first time the Colts have had two 100-yard rushers in the same season since 2010.
Frank Gore with 25 carries for 100 yards.

Robert Turbin has chipped in 25 yards on 5 carries (2 touchdowns).

— Kevin Bowen (@KBowen1070) December 18, 2016
The defense also held their ground, holding the Vikings to just two field goals throughout the entire game. No doubt, the most complete performance of any Colts game this year.
Too Little, Too Late?
In a twist that captures the essence of this Colts season, despite the team's dominant victory, the playoff chances seemed to diminish. Although the Kansas City Chiefs were beating the Tennessee Titans and the Jacksonville Jaguars were leading the Houston Texans, both the Texans and Titans rallied to win, thus striking a blow to the Colts playoff chances.
Only way #Colts make playoffs:
— Houston (vs. CIN) and Tennessee (at JAX) both lose next week
— Titans beat Texans in Week 17

— Zak Keefer (@zkeefer) December 18, 2016
If the Colts hope to take the AFC South and host a playoff game in January, the odds must be ever in their favor come weeks 16 and 17.
Don't leave your tailgating plans to the cold. Enjoy the warm indoor atmosphere of the Colts VIP Tailgate for the New Year's Day game vs. the Jacksonville Jaguars! A great holiday gift for the football fan in your life. Get your Colts VIP Tailgate or Tailgate+Ticket Combo Packages today!