Fresh off a dominant week 13 victory over the New York Jets, the Indianapolis Colts returned home to face the division rival Houston Texans, with monstrous playoff implications on the line. The week 14 Colts Update presented by Bullseye Event Group.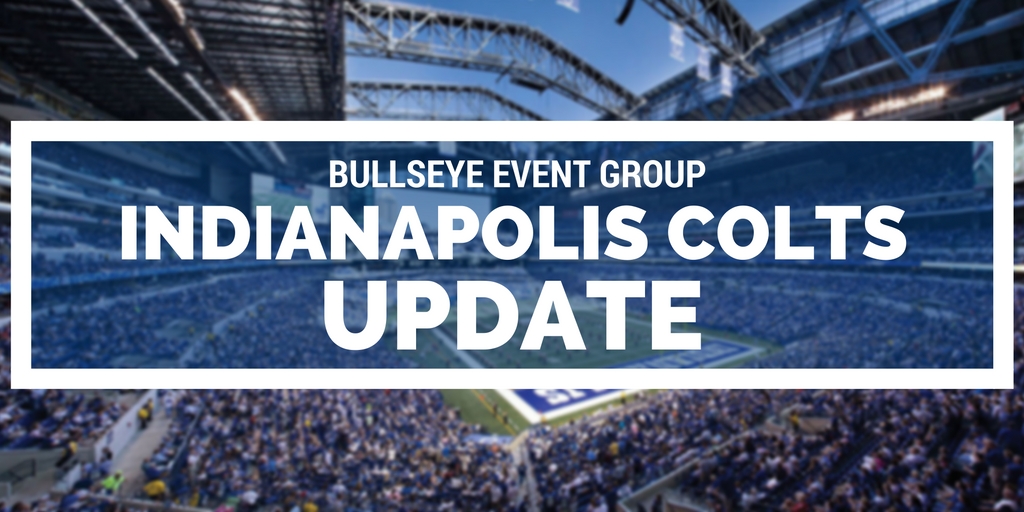 Offensive Struggles
Despite a second-half rally, the Colts would fall to the Houston Texans on Sunday, 22-17. But after trailing 13-3 at halftime, it was apparent early that the team's offense was out of sync.
That's how bad coaching decisions get you beat. Chudzinski has been on fire lately. Today, not so much.

— Stephen Holder (@HolderStephen) December 11, 2016
Quarterback Andrew Luck was responsible for three turnovers in Sunday's game, throwing two critical interceptions and losing a fumble in a first-and-goal situation for the Colts. The fumble, a failure in protection by Colts tight end Dwayne Allen, was not on Luck. The interceptions, however, were squarely on the QB's shoulders.
Playoff Scenarios
After losing both matchups to the Texans this season, the Colts find themselves having to rely on some magic to make the playoffs for the second-straight season. One-game behind the Texans and Titans for first place in the division, the Texans own the tiebreaker over the Colts, making the playoff hopes nothing but a bleak glimmer for the team.
Colts headed towards something franchise hasn't faced in 18 years – back-to-back years missing playoffs. Hasn't happened since 97-98.

— Zak Keefer (@zkeefer) December 11, 2016
In two years the Colts have gone from a team many saw going to a Super Bowl now on verge of missing playoffs again. Sad for Luck

— Larry Hawley (@HawleySports) December 11, 2016
Looking Forward
The Colts will travel to Minnesota next Sunday to face a Vikings team that is desperate for wins in the tight NFC North race. Now, the fate of the playoffs will be in scoreboard watching for the Colts, something fans have become all-too familiar with in recent years.
Don't leave your tailgating plans to the cold. Enjoy the warm indoor atmosphere of the Colts VIP Tailgate for the New Year's Day game vs. the Jacksonville Jaguars! A great holiday gift for the football fan in your life. Get your Colts VIP Tailgate or Tailgate+Ticket Combo Packages today!