Not only was Sunday the 10-year celebration of the Indianapolis Colts' Super Bowl XLI team, it was also an important divisional matchup for the 2016 team. This week's Colts Weekly Update presented by Bullseye Event Group features a win, and plenty of nostalgia.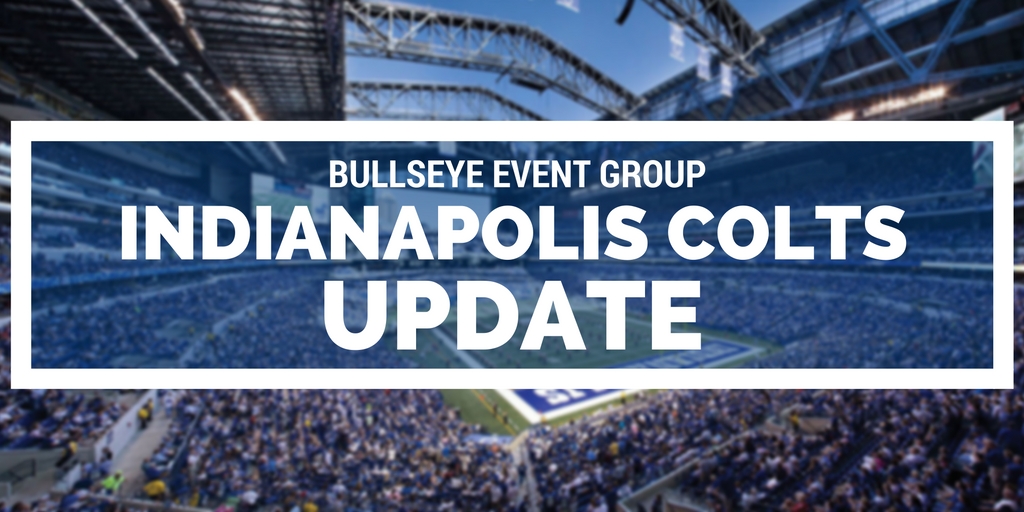 Luck Shines (Again)
Despite struggling in the second half of Sunday's game against the Tennessee Titans, Colts quarterback Andrew Luck finished with 262 yards and two touchdowns, with just one interception. Luck's numbers, and 3rd-and-short pass to receiver T.Y. Hilton, helped seal the Colts' 24-17 victory over the Titans, bringing the team to 5-5 on the year.
With the Colts win over the Titans today, Andrew Luck is 9-0 against Tennessee in his career. pic.twitter.com/A2ss5dXosb

— NFL on ESPN (@ESPNNFL) November 20, 2016
2006 Super Bowl XLI Team Reunion
It has been 10 years since the Indianapolis Colts made that magical run to Super Bowl XLI in Miami, Florida. Throughout the weekend, team owner Jim Irsay hosted several events to bring that historic team back together, starting with a 2006 Super Bowl team dinner on Saturday night, and ending with the recognition of the team at halftime of Sunday's game.
Happening now: #SBXLIreunion pic.twitter.com/mBRH7Whh8H

— Indianapolis Colts (@Colts) November 20, 2016
And when the day was all said and done, the 2006 Super Bowl champions broke it down one more time in the tunnel.
"Let's break it down one more time."#SBXLIreunion https://t.co/ujL5Ahdgg8

— Indianapolis Colts (@Colts) November 20, 2016
Looking Forward
The Colts have a short week this week, as the team will host its first ever Thanksgiving game at Lucas Oil Stadium on Thursday night, facing the Pittsburgh Steelers, and hoping to continue to gain ground on the AFC South-leading Houston Texans.
JUST ANNOUNCED: Colts VIP Ticket+Tailgate Combos are officially AVAILABLE for Thursday's Thanksgiving night matchup against the Pittsburgh Steelers. Click here for more information.