The NFL as officially kicked off the Road to Super Bowl LI, with week 1 in the books. Here is a look back at week 1 in Indianapolis.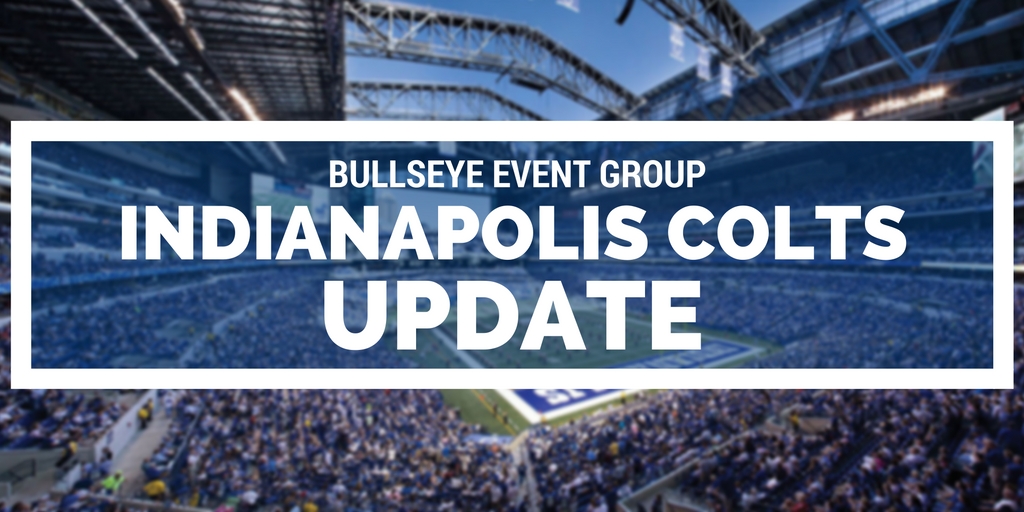 Colts VIP Tailgate
With the beginning of the new football year, comes new opportunities for tailgating! The 2016 Colts VIP Tailgates promised to be better than ever, and Week 1 did not disappoint.
Heartbreaking Loss
The Colts suffered a 39-35 defeat at the hand of the Detroit Lions on Sunday, in a game that saw yet another slow start for the offense. The Lions jumped out to a quick 21-3 lead, before a late first half drive that would send the teams into halftime at 21-10.
Quarterback Andrew Luck, who would lead the team on a 35-13 run that would give the team a 35-34 lead with 37 seconds left in the game, voiced his frustrations with the slow starts after the game.
"I'm tired of talking about slow starts, I'm tired of being a part of the slow starts, and I'm disappointed in myself for being a part of the slow starts," Luck said to reporters following the game. Luck finished the game with 385 yards and four touchdowns.
"Tired of being a part of the slow starts."

Luck gets honest in his post game presser for #DETvsIND: https://t.co/0lkMADxijj

— Indianapolis Colts (@Colts) September 12, 2016
Positives
The positives are that the offensive line looked much improved, the Colts didn't turn over the ball and Andrew Luck looked sharp. The defense, although atrocious in the game, is marred by injuries in a game that made the situations even worse, seeing injuries to defensive backs Patrick Robinson and T.J. Green.
The 'Road to Super Bowl LI' in Houston is here! As the NFL marches through the season, set your tailgating plans! Tickets for our Colts VIP Tailgates and the 2017 Players Tailgate at Super Bowl LI in Houston available NOW!