In the first round of the 2017 NFL Draft on Thursday night, the emphasis turned to offense early, with seven of the top 10 picks being offensive players. A good sign for the defense-needy Indianapolis Colts, a top-10 talent fell to the #15 slot. Here are what experts from around the web are saying about the newest Colts defensive back, Malik Hooker out of Ohio State.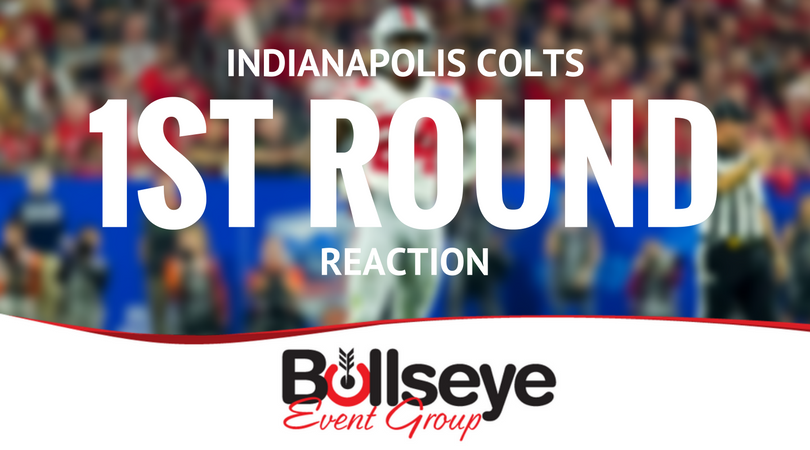 Mike Wells, ESPN NFL Reporter
"Hooker, who became a full-time starter at Ohio State last season, has something the Colts needed last season: ball instincts. He returned three of his seven interceptions for touchdowns last season at Ohio State. The Colts didn't return any interceptions for a touchdown in 2016. Ballard mentioned Hooker being "unique" a number of times during his media conference Thursday evening. Hooker is another piece in Ballard's attempt to revamp what has routinely been one of the NFL's worse defenses under Pagano. " For the full article, click here.
Josh Wilson, Stampede Blue
"A lot of it comes down to the fact that Hooker gives the Colts a lot of flexibility, more so than they already had at safety. The Colts now have a safety group that features Malik Hooker, Clayton Geathers, Darius Butler, and T.J. Green, meaning the Colts have three young guys with upside and a veteran making the move to safety. This pick gives the Colts the flexibility to utilize some of those guys in other areas that could help mitigate some of the concerns about other areas of need." For the full article, click here.
Jeanna Thomas, SB Nation
"Malik Hooker is an elite free safety in a class that's stacked with them. The Indianapolis Colts got an All-American with great range and closing speed to upgrade their secondary when they took Hooker with the No. 15 overall pick. Hooker is a phenomenal athlete and has all of the talent he needs to excel at the free safety position in the NFL. His fluidity and change-of-direction skills are advanced for a player with such limited starting experience, and will serve him well at the next level. Once he refines his technique and puts it all together, he should become an All-Pro caliber player." For the full article, click here.
Gregg Doyel, Indianapolis Star
"But this isn't normal. The Colts didn't pick a normal guy. The Colts just selected a player they literally have no idea how good he can be – because he hasn't played much football. Like, barely any compared to someone else, anyone else, taken in the first round of the draft. So maybe he's not the best tackler. Maybe he takes imperfect angles. An athlete like this, he'll get better with more coaching, more experience, more reps. How much better? That's the thing: Nobody has any idea. But man it's going to be fun to find out." For the full article, click here.
Tickets for the 2017 Indianapolis Colts VIP Tailgates are officially available! With a new general manager and a re-shaped roster, the Colts look to start anew after their disappointing 2016 campaign. Get your 2017 Colts VIP Tailgate tickets today!