The entire city of Indianapolis becomes a racing town during the month of May, as "the greatest spectacle in racing," the Indianapolis 500, rolls into town. And it's not just race fans who choose to flock to the Indianapolis Motor Speedway; the Indianapolis Colts themselves take a break from their quest for Super Bowl 51 to join in on the fun.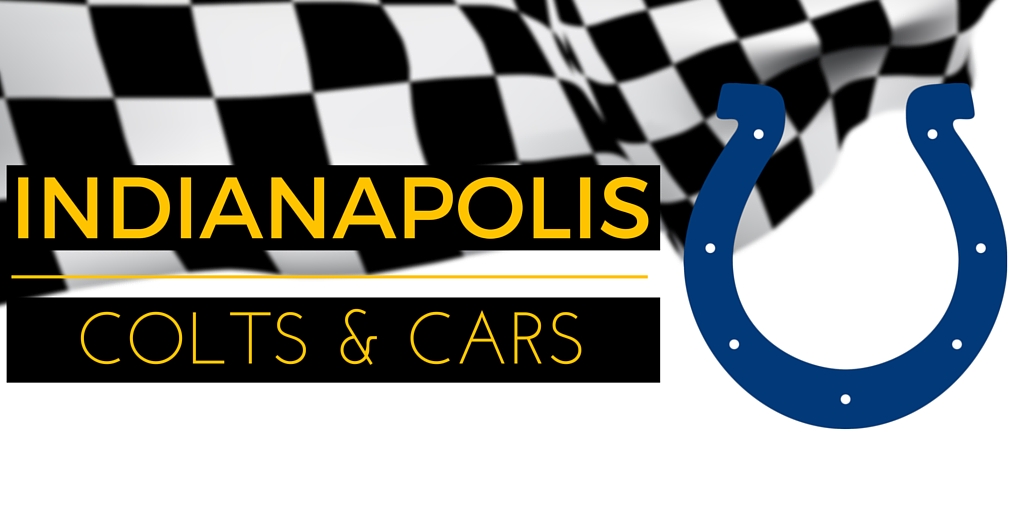 Rookies Visit the Speedway
The Indianapolis Colts rookies took over the speedway shortly after the track opened for practiced in May. For many, this was the first taste of their new hometown.
The rookies are taking over the @IMS and just met a VERY special guest! #Indy500 pic.twitter.com/qdG1HElKVL

— Indianapolis Colts (@Colts) May 20, 2016
WATCH: Colts rookies tour @IMS. "Felt weird kissing the bricks but you just gotta go for it" https://t.co/Wtx7bGocdi pic.twitter.com/uDuATMxx3l

— Tricia Whitaker (@TriciaWhitaker) May 20, 2016
Andrew Luck's Ride
Quarterback Andrew Luck took to the IMS two-seater ride, with Indy 500 champion and IndyCar legend Mario Andretti at the helm.
Laps with a legend? ✅ #Indy500 🏎🏁 pic.twitter.com/7GGTFgNBjt

— Indianapolis Colts (@Colts) May 25, 2016
Andrew Luck before his ride around Indy with Mario Andretti pic.twitter.com/ObNLoeGgdJ

— Busted Coverage (@bustedcoverage) May 25, 2016
Pat McAfee Sponsorship
Colts punter Pat McAfee announced a sponsorship of the car that local-Indy resident Conor Daly would be driving in the race. The sponsorship aims to help local military veterans and families.
JUST IN: Colts' Pat McAfee will team up with Dale Coyne & Shirts for America to sponsor Conor Daly in the Indy 500. pic.twitter.com/qQygrKW8Na

— WTHR.com (@WTHRcom) May 18, 2016
Our car is a piece of patriotic perfection.. Don't be a terrorist, go pick up a shirt at https://t.co/XgyznS8Yddpic.twitter.com/xiObonUcb1

— Pat McAfee (@PatMcAfeeShow) May 19, 2016
The Indianapolis 500 can be seen live on Sunday, May 29 at 11 a.m. ET on ABC.
Excited for the 2016 NFL regular season? We can hardly wait. That's why we've made our tickets for the Colts VIP Tailgate, the exclusive pregame tailgate of the Indianapolis Colts, available NOW! Purchase online and secure your spot into the luxurious tailgates that feature five-star catering, a premium open-bar and so much more!