BULLSEYE EVENT GROUP ANNOUNCES DETAILS FOR THE COLTS VIP TAILGATE 2014-2015
August 25th, 2014 by John Nichols
Indianapolis, IN – August 25, 2014
Bullseye Event Group, the Official Travel and Events Partner of the Indianapolis Colts, announces new details about The Colts VIP Tailgate for the 2014-15 season.

The Colts VIP Tailgate kicks off three hours before every Colts home game at The Crane Bay Event Center, just a short walk from Lucas Oil Stadium. The venue offers not one, but two outstanding tailgating areas: an outdoor patio and climate-controlled lounge seating with soft leather couches, just right for hot September nights or cold, snowy afternoons. The Colts VIP Tailgate features an open beer/wine bar provided by Miller Coors and Heineken. VIP tailgaters can choose from a 5-star menu, premium drinks and more. When it's time for the opening game kickoff, season passes and individual game tickets for the COLTS VIP tailgate. In addition, Colts fans can buy tickets to Colts away games through Bullseye's online ticket microsite, BullseyeTicketGroup.com.
"If you are a diehard Colts fan and you want a luxurious tailgating experience, check out The Colts VIP Tailgate," says Bullseye Event Group representative Kyle Kinnett. "We're excited to be the official host of this pre-game event where you can enjoy 5-star food, premium refreshments and get ready for some football in a fun, family-friendly environment. Go Horse!"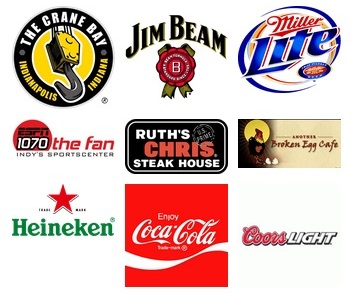 The Colts VIP Tailgate features:
Premium buffet provided by Ruth's Chris Steakhouse and Another Broken Egg Cafe
 5-star menu to include Kobe Beef sliders, Ruth's Chris Filets, Shrimp and Grits, Scrambled Eggs, Caesar Salad,   Mashed Potatoes, Macaroni and Cheese
Open, top-shelf cocktail bar hosted by Jim Beam
Open beer and wine bars featuring bottled beer and bottled wine from Miller Coors and Heineken
Refreshments from Coca-Cola
Visits from Colts cheerleaders, former Colts players and NFL alumni
Live broadcasts of ESPN 1070's The Fan with JMV and Big Joe Staysniak from 

10 a.m. to noon

Pre-game HD TV coverage
Live auctions on signed Indianapolis Colts memorabilia
VIP Game day parking available
About Bullseye Event Group
Bullseye Event Group is the Official Event and Travel Partner of the Indianapolis Colts. As a secure, official source for travel, hotel, pregame parties and tickets, Bullseye Event Group is a direct and dependable source for The Colts VIP Tailgate, Super Bowl XLIX packages, The Players Super Bowl Tailgate, the Masters and event tickets, delivering unforgettable experiences to fans. To learn more, visit BullseyeEventGroup.com.