With the 2018 Masters officially kicking off this week, we've got your complete guide to all of the events, first-round tee times, Gate 6 Hospitality and more.
Schedule of Events
Wednesday: Par 3 Contest (3 p.m. ET, ESPN)
A fan favorite every year, the Masters Par 3 contest is a tradition of fun and family that fans always flock to. Coverage starts at 2 p.m. ET on ESPN's YouTube channel, followed by the contest on ESPN at 3 p.m. ET.
Wednesday: Final Practice at Augusta
A final chance for players to get some shots in and hit the course before the first round tees off on Tuesday.
Wednesday: Golf Week Concert Series – Lil' Jon
Thursday: The Grand Ole Rager – Keith Urban 
Friday: Golf Week Concert Series – Nelly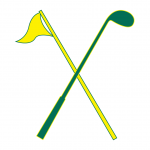 First Round Tee Times
The first round of the 2018 Masters tees off on Thursday. Here's a quick look at when some fan favorites tee off for their first round of 18 at Augusta National Golf Club.
Vijay Singh: Group 7, 9:36 a.m. ET
Zach Johnson, Martin Kaymer: Group 11, 10:31 a.m. ET
Tiger Woods, Tommy Fleetwood: Group 12, 10:42 a.m. ET
Sergio Garcia, Justin Thomas: Group 13, 10:53 a.m. ET
Bubba Watson, Henrik Stenson, Jason Day: Group 14,  11:04 a.m. ET
Patrick Reed, Carley Hoffman: Group 15,  11:15 a.m. ET
Trevor Immelman, Ian Poutler: Group 18 9:36 a.m. ET
Phil Mickelson, Rickie Fowler, Matt Kuchar: Group 26, 1:27 p.m. ET
Adam Scott, Rory McIlroy: Group 27, 1:38 p.m. ET
Jordan Spieth, Alex Noren, Louis Oosthuizen: Group 28, 1:49 p.m. ET
Justin Rose, Dustin Johnson, Rafael Cabrera Bello: Group 29, 2:00 p.m. ET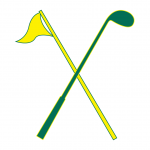 Gate 6 Hospitality
From 7 a.m. to 9 p.m. ET every day, Bullseye Event Group's Gate 6 Hospitality at the Masters offers fans of all ages the perfect place to relax, grab a drink and something to eat, and watch closed circuit coverage of the 2018 Masters.
Augusta National's recent closing of Berkman's Road and the new entrance on Alexander road makes Gate 6 Hospitality pavilion the most convenient hospitality option available to Masters attendees. Boasting over 8,000 square feet of weather protected indoor pavilion opening up to an additional 4,000 square feet of covered outdoor patio seating makes this easy access for the new entrance to Augusta National and Alexander Road.
Daily hospitality 

7:00am – 9:00pm

, with open premium bar and all you can eat food menu prepared by Celebrity Chef Aaron May.
Guests will enjoy closed circuit Masters coverage on large screen HDTVs, in a lounge atmosphere with soft leather furniture to fill the hospitality Pavilion.
Hospitality Pavilion located on Publix grass lot on Washington Road & Alexander Road outside Gate 6 parking lot.
---

Click Here for Info on the 2018 Masters Packages and Gate 6 Hospitality!