On Thursday, November 24th, Bullseye Event Group will team up with the Indianapolis Colts and Meijer supercenters to host the eleventh annual SACKing Hunger Food Drive, prior to the Colts Thanksgiving night matchup against the Pittsburgh Steelers.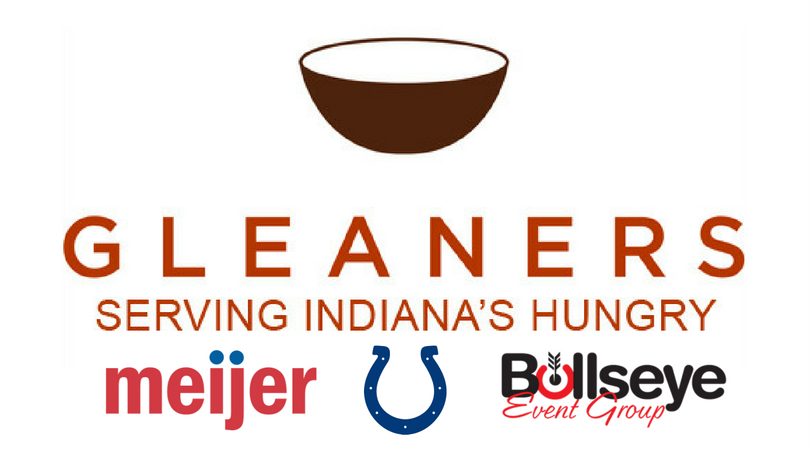 "We are so excited to be a part of the sacking hunger food drive once again," Bullseye spokesman Kyle Kinnett said. "This is such a great cause, and we look forward to seeing that signature Hoosier hospitality in full force on the 24th."
Volunteers working the Food Drive, which will take place from 6:30 p.m. to 8:30 p.m. ET, will collect canned/non-perishable food items from Indianapolis Colts fans for the Gleaners Food Bank of Indiana, who will store and redistribute donated food to more than 350 hunger relief agencies across the state of Indiana. These donations will be collected at Colts Community Collection Stations located outside of each Lucas Oil Stadium gate prior to the game.
Fans who donate to help the Gleaners Food Bank of Indiana will receive a limited edition poster featuring several Colts players, while supplies last. Monetary donations will also be accepted at each Lucas Oil Stadium Gate, or through the Gleaners' text-to-give program, donating $10 by texting FEEDING to 27722. Msg&Data Rates May Apply. Terms: mGive.org/T
Not attending the game? Fans can donate online using the SACKing Hunger Virtual Food Drive! Through the online drive, fans can select food items as if they were grocery shopping at Meijer, and donate to Gleaners via credit card. To donate, please visit https://bit.ly/sackinghunger. The virtual food drive runs through November 30, 2016.
The Indianapolis Colts Gameday Collections program will continue to run throughout the 2016 season with different charitable collections held prior to each home game. For more information, visit https://www.colts.com/collections.
About Bullseye Event Group
The official events and travel partner of the Indianapolis Colts, Bullseye Event Group offers fans VIP experiences as a secure, official source for travel, hotel, pre-game parties and game tickets. Bullseye is a direct and dependable source for tickets to the Colts VIP Tailgate, Super Bowl travel packages, the Players Tailgate at Super Bowl LI, Gate 6 Hospitality at the Masters and more. To learn more about Bullseye Event Group, visit BullseyeEventGroup.com.