Bullseye Event Group announces partnership with Operation BBQ Relief for 2018 Players Tailgate at Super Bowl LII
October 9th, 2017 by Bullseye Event Group
Bullseye Event Group is excited to announce a charitable partnership with Operation BBQ Relief for the 2018 Players Tailgate at Super Bowl LII in Minneapolis, MN.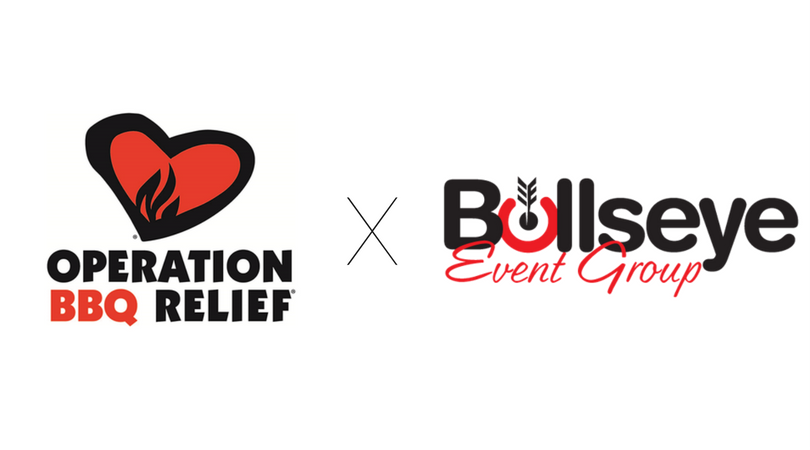 Click Here for More Info on 2018 Super Bowl Travel Packages!
"The Players Tailgate and Bullseye are proud to partner with CNN Hero recipient Stan Hays and the great people of Operation BBQ Relief in helping prepare the food for our biggest event of the year," Bullseye Event Group CEO Kyle Kinnett said. "Last year we worked with Operation BBQ Relief as part of our Players Tailgate in Houston, and I was made aware of the amazing work that they do. My friend Stan Hays has been honored with the CNN Hero award for some of the work this charity has done in nearly 50 disasters, most recently with the effects that Hurricanes Harvey, Irma and Maria had on peoples' lives."
Utilizing their expertise in cooking and catering quality barbecue, Operation BBQ Relief responds to natural disasters and other situations across the United States to help feed displaced residents and emergency responders a warm meal, as well as lend a helping hand. Since they were founded in May of 2011, Operation BBQ Relief has served nearly 1.7 million meals in over 23 states and 43 communities.
"Not only do these guys fix some killer food, but they provide warm meals and a lending hand for our country in times of need, and that is something that I truly admire," Kinnett continued. "This is why we've selected Operation BBQ Relief as our charity to support for this year. I am asking that some of our corporate partners and guests get involved and help with Stan's mission as well."
A portion of all Players Tailgate ticket proceeds will help fund Operation BBQ Relief's efforts in future disasters and situations as they may arise. To learn more about Operation BBQ Relief and how you can help, visit OperationBBQRelief.org.
With over 40 active NFL players and some of the world's biggest celebrities, Bullseye's 2018 Players Tailgate, rated the #1 event Super Bowl weekend in Houston in 2017, promises to be the biggest and best pre-game event in Minneapolis ahead of Super Bowl LII in 2018. America's favorite chef, Guy Fieri, returns to create the VIP menu, joined by the greatest caterer in America, chef Aaron May, and a team of celebrity chefs hand-selected by Fieri himself.
In recent years, the Players Tailgate party at the Super Bowl has earned a reputation of hosting some of the biggest celebrities in the industry, including 2016 emcee Erin Andrews, Victoria's Secret model Adriana Lima, world-renowned tennis pro Caroline Wozniacki, and Super Bowl champions and perennial Pro Bowl players of the past and present.
Tickets to the 2018 Players Tailgate at Super Bowl LII in Minneapolis can be purchased directly from BullseyeEventGroup.com, or are included in all of Bullseye's Super Bowl LII Travel Packages.
Bullseye Event Group's Super Bowl LII Travel Packages offer fans the chance to cross the NFL's biggest game off their bucket list, without handling any of the logistics! A VIP experience throughout Super Bowl weekend in Minneapolis includes some of the most luxurious hotels in the Minneapolis area! Super Bowl LII travel packages also include entrance into a Super Bowl welcome reception (featuring food, a premium open bar and a live DJ), a ticket to Super Bowl LII, private motor coach transportation to and from the stadium on game day and entrance into Bullseye's 2018 Players Tailgate at Super Bowl LII.
Call Bullseye Event Group today at 317-800-5820 for pricing and insider information regarding the Super Bowl LII Travel Packages and the 2018 Players Tailgate at Super Bowl LII!
About Bullseye Event Group
The official events, travel and hospitality partners of the Indianapolis Colts and New Orleans Pelicans, Bullseye Event Group has earned a reputation as being an industry leader in event hospitality prior to some of the biggest sporting events in the United States. Bullseye Event Group is also the exclusive hospitality partner of StubHub Live. Best described as "culinary events," Bullseye's official VIP events offer the opportunity to both see and be seen by some of the biggest names in the entertainment and sporting industries.
Bullseye Event Group offers fans VIP experiences as a secure, official source of travel, hotel, pre-game parties and game tickets. Bullseye is a direct and dependable source for tickets to the Colts VIP Tailgate, Super Bowl LII Travel Packages, the 2018 Players Tailgate at Super Bowl LII, Gate 6 Hospitality at The Masters, the Derby Launch Party at the Kentucky Derby and more. To learn more about Bullseye Event Group, visit BullseyeEventGroup.com.
Click Here for More Info on 2018 Super Bowl Travel Packages!