Bullseye Event Group is elated to announce a partnership with brewery-giant Anheuser Busch for the 2017 Players Tailgate at Super Bowl LI in Houston.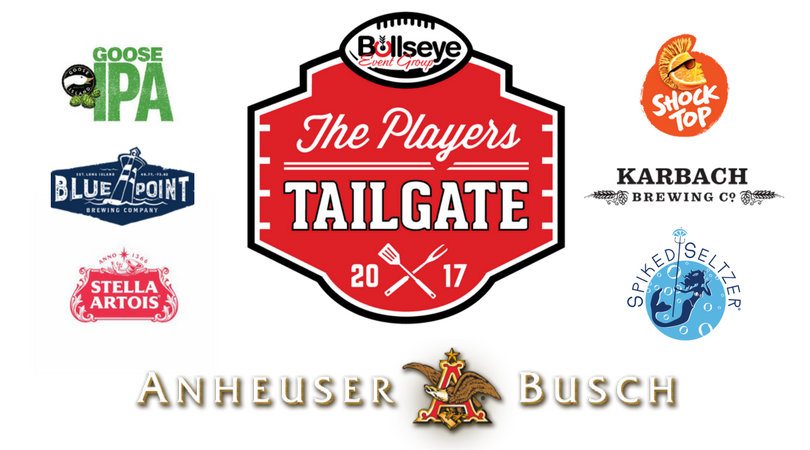 "We are thrilled about our partnership with Anheuser Busch, bringing in some of their high-end brands for our Players Tailgate VIP guests," Bullseye CEO Kyle Kinnett said. "Their high-end brands fit perfectly with our high-end event, and we're excited for our guests to experience what's in store."
Anheuser Busch, one of the most iconic brewing companies in the world, brings some of their highest-end brands to the 2017 Players Tailgate at Super Bowl LI, including: Stella Artois, Shock Top Belgian White, Goose Island IPA, Blue Point Toasted Lager, Karbach Brewing, Spiked Seltzer and the exclusive Players Tailgate "Boat Bar."
The VIP Players Tailgate premium open bar will be available to all guests from 12 p.m. to 5:30 p.m. CT, on February 5, at Mike Calvert Toyota in Houston. Located just 1.5 blocks from Super Bowl LI host NRG Stadium, the 2017 Players Tailgate is the place to be on Super Sunday.
With over 30 NFL players and some of the biggest celebrities, Bullseye's 2017 Players Tailgate at Super Bowl LI will be the biggest and best pre-game tailgate in Houston. One of America's favorite chefs, Guy Fieri, will be returning to create the VIP menu, joined by chefs Eddie Jackson, Aaron May, Douglas Rodriguez, Reno Henriques, Rodolfo Valdes and Pete Blohme. Entertainment at the 2017 Players Tailgate at Super Bowl LI will be provided by 2017 Players Tailgate emcee and ESPN SportsCenter host Jaymee Sire, and world-renowned DJ for some of the most iconic brands such as the Miami Heat, Target and more, DJ Irie.
Want to check the Super Bowl off your bucket list? Travel packages to Super Bowl LI in Houston are available now! Including some of the most luxurious hotels in Houston, a ticket to the 2017 Players Tailgate featuring America's favorite chef, Guy Fieri, and a ticket to the big game!