Bullseye Event Group announces official partnership with Indiana University for pre-game experience for season opener vs. Ball State
July 8th, 2019 by Bullseye Event Group
Whether you're a diehard Indiana football fan, an IU alum, a member of the Varsity Club or you just bleed crimson and cream, the official Indiana University, Alumni, Varsity Club and Fan Pre-Game Tailgate Experience is the place to be before the season opener against in-state rival Ball State.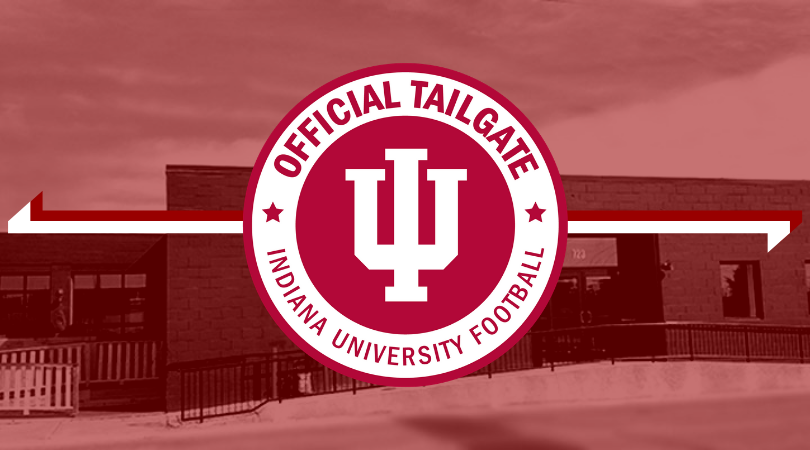 INDIANAPOLIS, IN — Bullseye Event Group is excited to announce a partnership with Indiana University for the Indiana University, Alumni, Varsity Club and Fan Pre-Game Tailgate Experience before kickoff of the IU vs. Ball State football game at Lucas Oil Stadium on August 31, 2019!
If you are a diehard Indiana football fan and you want the most convenient tailgating experience, you'll want to check out theIndiana University Official Tailgate. Located at the Bullseye Event Center, directly across the street from Lucas Oil Stadium. All ages welcome with an all-you-can-eat menu with cash premium bar, featuring Bloody Mary's, bottled beer and top shelf liquor.
"As we continue to expand our events and hospitality offerings, we're excited about our partnership with Indiana University," Bullseye Event Group CEO Kyle Kinnett said. "Our prime location with the Bullseye Event Center, right across the street from Lucas Oil Stadium, makes this event the premier place to be before Ball State vs. IU to kick off the college football season, and we're excited to show Hoosier nation what we have to offer."
Tailgating doesn't get better than this when its 85 degrees outside, step inside and enjoy the air conditioned building. Is it 75 degrees and comfortable? No problem, enjoy the outdoor space. Bullseye Event Center (BEC) is equipped with 3 retractable glass garage doors. Two on the front of the building open up to our brand new Trex deck which gives you the ability to sit under the shadows of Lucas Oil Stadium. The third glass garage door opens up to 4000 square feet of indoor / outdoor climate controlled pavilion.
Food Network celebrity chef Aaron May is the head chef and on hand for the Indiana University VIP Tailgate. Touting a brand new menu created exclusively by chef extraordinaire May, classically trained in Paris at the Ecole Ritz Escoffier and a member of the Arizona Culinary Hall of Fame, May has been featured on signature Food Network staples such as Diners, Drive-Ins and Dives, Guy's Grocery Games, Guy's Big Bite and TLC's Best Food Ever.

The menu will include:
Breakfast Station




Bloody Mary bar with all the Fixins




Taco and Nacho Fiesta




Bourbon BBQ Pulled Pork Sliders




Creamy Cabbage Slaw




Gourmet Cheeseburger Sliders




Twice Cooked Chicken Wing Station




Fudge Brownie Bites




The Indiana University Official Tailgate opens at 9am, three hours before kickoff, and ends just before kickoff for the game. Food service will be available throughout. For tickets and more information, visit bullseyeeventgroup.com.
About Bullseye Event Group
Bullseye Event Group works in an official capacity with multiple NFL teams, NBA Teams and Universities as theofficial eventsandtravelpartner, thehospitalitypartneror tailgate partner. The Indianapolis Colts,New Orleans Saints,Detroit Lions,New Orleans Pelicans,Northwestern University and Indiana University.
Bullseye Event Group has earned a reputation as being an industry leader in event hospitality prior to some of the biggest sporting events in the United States. Best described as "culinary events," Bullseye's official VIP events offer the opportunity to both see and be seen by some of the biggest names in the entertainment and sporting industries.
Bullseye Event Group offers fans VIP experiences as a secure, official source of travel, hotel, pre-game parties and game tickets. Bullseye is a direct and dependable source for tickets to the Colts VIP Tailgate presented by Hays + Sons, the Saints VIP Tailgate, Super Bowl 54 Travel Packages, the 2020 Players Tailgate at Super Bowl 54 in Miami, Gate 6 Hospitality at The Masters and more. To learn more about Bullseye Event Group, visit BullseyeEventGroup.com or call 317-800-5820.